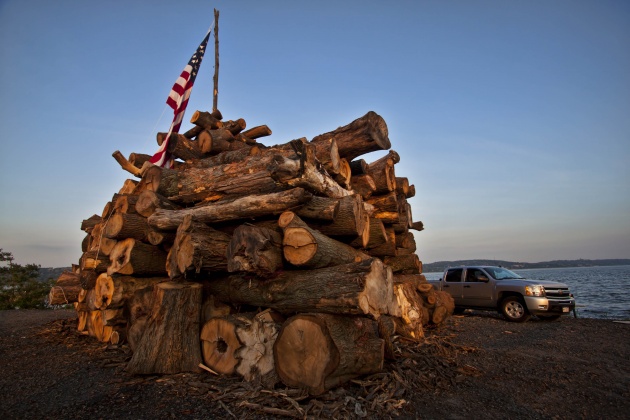 While last night's snow was a very unexpected and un-welcomed event here in New York, it is, in fact, Springtime. Although i now live in Manhattan, that wasn't always the case. I used to reside in a small river front town just upstate from NYC called Piermont.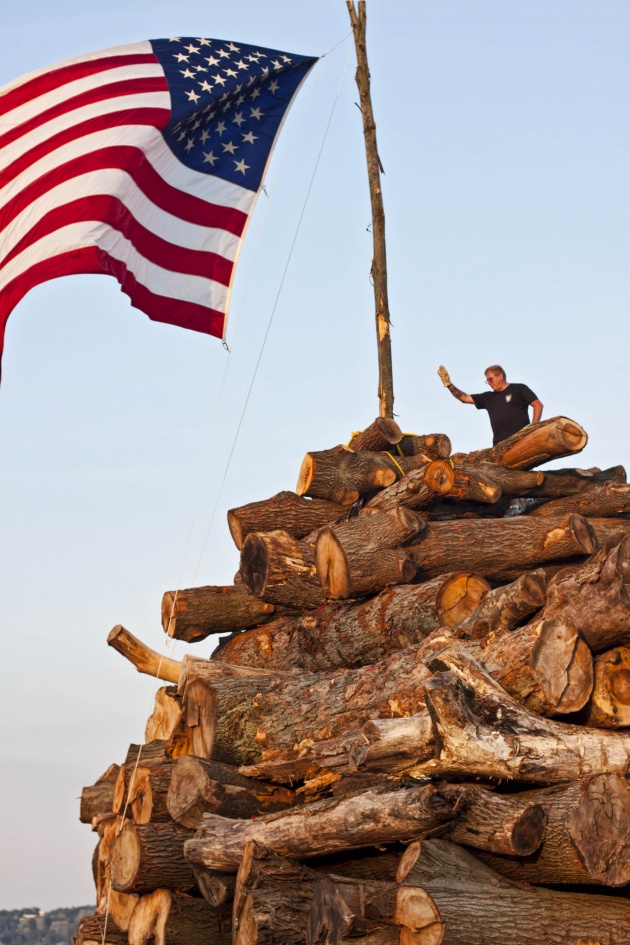 Piermont is a beautiful and serene town in New York's Rockland County. Every Spring, the town holds a special event to commemorate MemorialDay. A memorial watchfire is built to replicate the same fires that were used during the Revolutionary War. These fires were originally used by General Washington signify that the British soldiers had been pushed out of a particular area.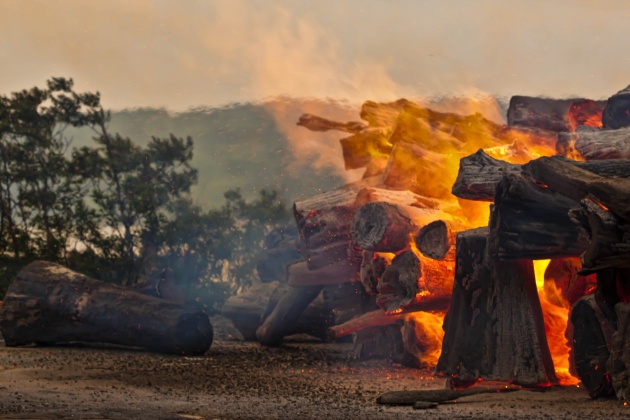 These fires are built huge, 30 feet wide, 30 feet long and 30 feet high. They burn all night long and into the next morning. Many of Piermont's residents look forward to this night all year long. I know it is always a favorite night of mine to trek out into the middle of the Hudson River on the manmade pier that gives Piermont it's name, and enjoy this dramatic and traditional event with friends.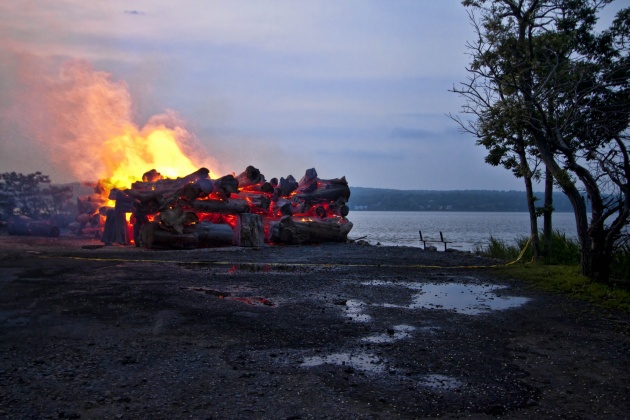 I grew up in Manhattan and now i live there again, but i will always consider Piermont my second home. I look forward to returning there for this year's Memorial Day Watchfire!

Here is a look at the pier during daylight. This shot was taken the next morning. If you look really closely, you can see the fire still burning, competing with the fiery sunrise sky.

Here is the fire seen from afar. You can see it's been built out in the middle of the Hudson River, on a man made pier which gives the town of Piermont it's name.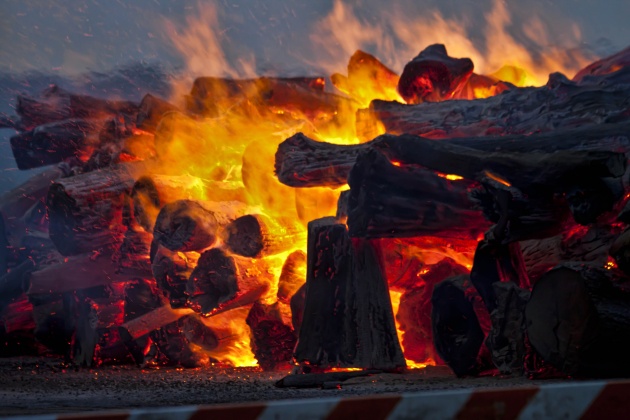 -Cole Coldwater