Have you ever wondered how design really affects our daily life? Have you ever thought of how relevant it is in the marketing industry? What about creativity?
I myself didn't wonder that much!
A week ago, I met Klaus Heesch, which changed my perspective on advertising and design. Klaus is the Sr. Digital Creative Director at The Gate Worldwide Advertising Agency in New York. The Gate is a well-awarded global agency, and the New York office specializes in the financial industry and luxury goods marketing. Klaus has been working for 4 years in the creativity department with seven other colleagues. He is also a musician and songwriter, and has played in several bands.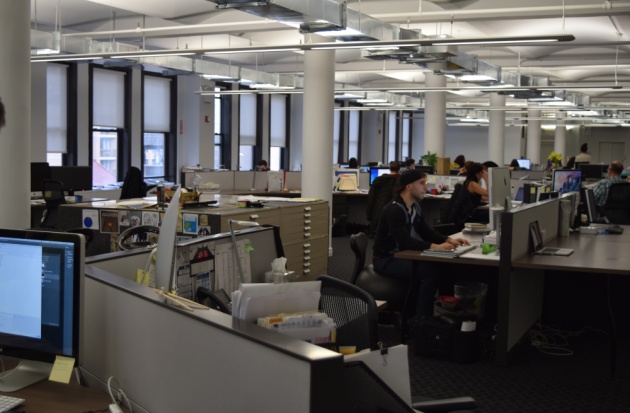 The Gate Worldwide Office - NY
Klaus got a scholarship for an art school, which sparkled his interests in digital design and art. Klaus is a great public speaker, and spoke all over the world about the role of design in communications, and creativity in business.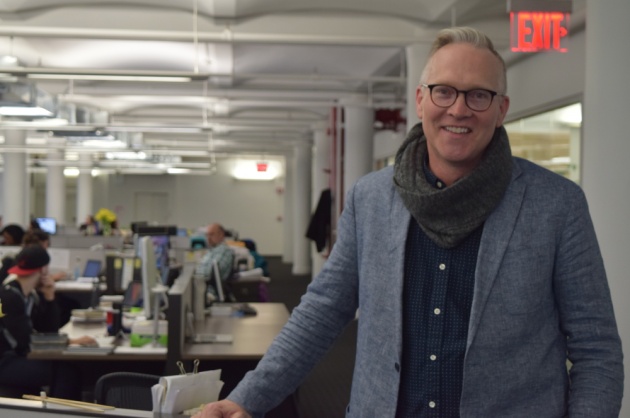 Klaus Heesch
He has designed many campaigns, including one that I personally found really amazing, Nasdaq's "Ignite Your Ambition". It has a very clear and simple message that worked very well on social media and brought a deep impact over a short period of time.
I found Klaus being a very affable, determined and broad-minded person. He spoke with me about the importance of design and creativity both in marketing and in life.
Design - How can design improve communication? Is it applicable in our daily life?
He explained that design simplifies the message and makes everything easy to understand. Design is not only making the prints looks better, but it is also used for public transit systems, subways, restaurants and almost everything in our life. He gave the example of a restaurant: the way you're going to a restaurant, checking its menu, selecting your food, ordering and everything else is related to the restaurant's design. Design is everywhere, and there are few problems that design can't help solve.
Creativity - How does creativity improve business and life? When can it be a problem?
He explained that creativity is something that everyone has. It manifests itself in many ways. In marketing, it's a solution for every problem. There is always more than one solution for any problem, and creativity is what allows you to explore those options and find the best one.
He mentioned that when someone is working as a creative director or is a creative person, he/she wants to have freedom to express him/herself and have total control on his/her work, but when it comes to business, you have to do it based on the business needs. There are some limitations such as budget, business type and society, that you have to consider. He gave the example of the Nasdaq campaign, and explained that while people respond so well to humor and its always fun to 'go there', it would not be appropriate for such a serious financial business icon!
He also talked about a campaign for a Saudi company where he once specified use of an image of a businessman with black hair, dark skin and brown eyes, but the reaction of the Saudi company was different that expected and they didn't like it. They advised him instead to use an image of a man with blond hair, white skin and blue eyes. "I was surprised," Klaus said, "to learn that many businesspeople in the Middle East aspire to Western successes."
I mentioned that something rare is always valuable. In Middle Eastern countries, for example, there are few women with blond hair and blue eyes, they can be really attractive. People are looking for something different.
Process - Which kind of marketing strategy do you prefer to use?
Klaus told me that he couldn't name any specific strategy that he always uses. He said that the best strategy is a clear process for discovery and problem solving, which is even more important than creativity. "People in the creative world hate hearing me say this," he said, "but in the viewpoint of the clients we serve, how 'effective' our work is can be more important than how 'creative' it is. But of course, its nirvana when the most creative solution is also the most effective!"
Design, Creativity and Process are 3 key elements, not only for marketing purposes, but also in our daily routine, that can make a real change in our lives.
If you have comments and suggestions, please share them with me below!
You can also read the Farsi version of this blog here.
Thanks.
Elaha Mahboob