Creating or posting a blog is what i am doing outside of Film Annex before i join. So i know how to do this thing blogging. But when i saw on the menu "Blog" and Micro -Blog" i was confused and ask myself what is the difference between this two ?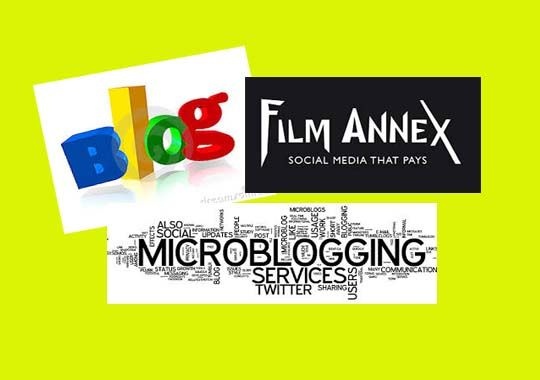 WHAT DO YOU THINK IS THE DIFFERENCE:
Blogging is something that you write on anything, it means your opinion , comments, topic and for me its more on what is on your mind and particularly the experience or experiences , its original. Its more bigger than "micro-blogging"
MICRO- blogging is more smaller , what it means its also the same as Blogging but there are fewer words or desriptions on what you want to talk about. It is more like "tweeter"or messaging, saying a few comments.
HOW DID I START MY BLOG:
I did try to start this blog by "clicking on the menu blog " on the home page ;

But that was not right , so i found out that i had to used the menu on the top of the home page , right side the + and clicking on "Writing the Blog". So i am here now posting this the first of my blog posting. Now I know , i learned my lesson hope i had shared something here .