Hello all bitsers,
Today I am going to publish a blog for you all who are addled about having a Government Job, specially for my Pakistani fellows, because here in our country Government jobs worth a lot and the majority of us want to have one. So I tried to ease it by this blog.
"It is really tough to get Government job nowadays!"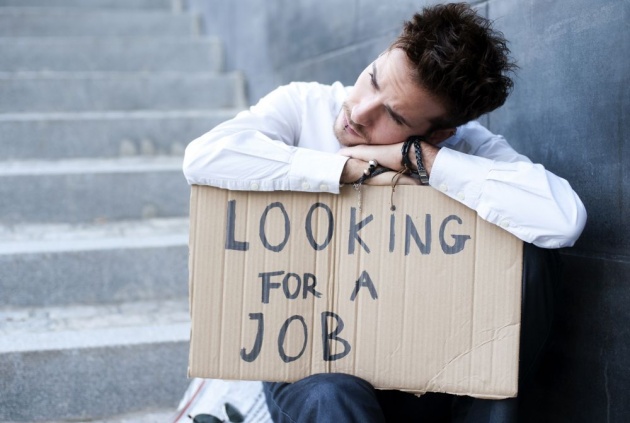 Picture Credit: Google.com
We (Pakistani) often say this sentence or hear from an unemployed person or from their parents.
This sentence contains veracity to some extent but it is not applicable in every department or in every job. If you ask to any Government employees, who are recruited in last 5 or 10 years, whether they have been selected on merit or because of other reasons, believe me, their answer will be 'We had been recruited on merit'.
A large section of our country consists of poor or lower middle class, who starts getting bent out of shapes about the employment of their son after his matriculation education.
Most of the youngsters are endeavoring in getting employment after completing their intermediate and graduation education. I believe that if you do anything in a fair way and buckle down, you will not need to wander here and there.
There are plenty of jobs can be found in private sectors but a large segment of people wish to work as a government employer, and keep trying to attain that position, that is why I want to introduce a shortcut key to get Government employment. Which is amazingly efficacious.
This shortcut is known as Stenography.
What is Stenography ?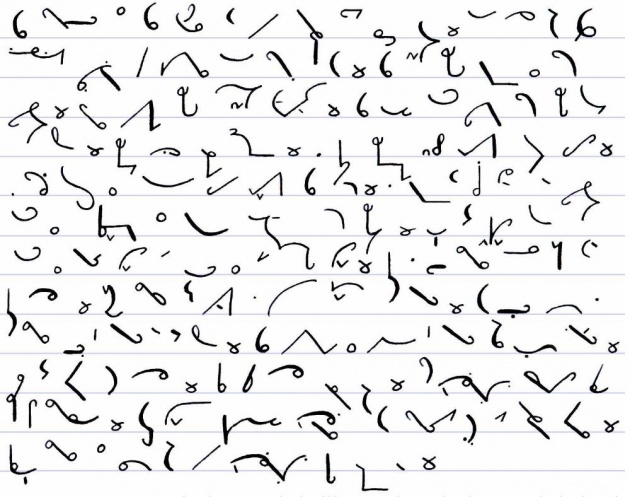 Picture Credit: Google.com
Stenography means shorthand writing. A person who knows writing shorthand inside out, called "Stenographer".
Let me make Stenography easier to understand by dividing it into two components:
English shorthand writing.
English typing.
1- English Shorthand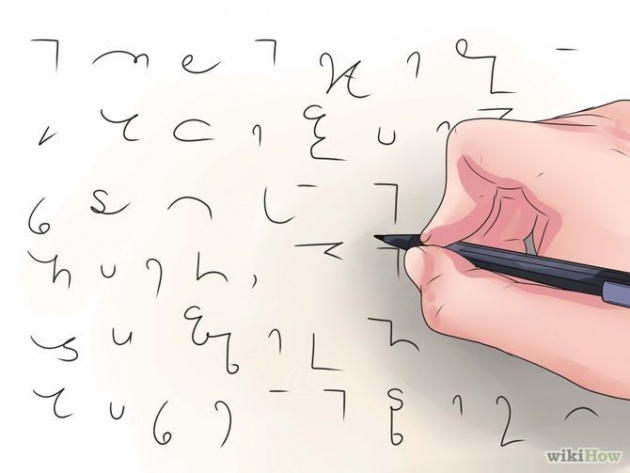 Picture Credit: infoskep.com
The process of writing the words (spoken in English) in a short symbolic way, called English Shorthand. There have been countless shorthand developed but the most popular shorthand was developed by Sir Isaac pitman who was a British citizen.
There are merely four or six months are required to learn shorthand, and more two or three months for professional expertise. If the learner is a real eager beaver, this period may be reduced. The preliminary part of shorthand article may be hard and dry for you, but if you learn by heart, you will come to enjoy it.
Shorthand was the optional article of D.COM (Diploma in commerce) in Government Commerce Colleges some years ago in Pakistan, but it is negligible nowadays. But still many institutes today in every town, provide the facility of Typing and Shorthand courses.
If you are currently in education or employment but as well as you want to learn Stenography, No worries! shorthand requires just your two or three hours daily instead of your whole day. Approximately one and a half hour for class and the same time for practice.

2- English typing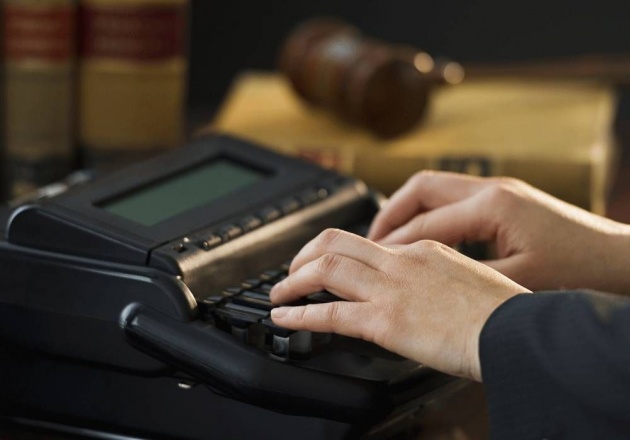 Picture Credit: independent.co.uk
A Stenographer must be good enough in English Typing as well. Today in the modern era of Computers, Mobile phones, and Internet, English typing is no longer a hard nut to crack. Mostly everyone has a cell phone and we daily send typed messages through various means.
You just have to speed up your typing with maximum words per minute according to the method. There is no room for error in this profession, and most people in this occupation, learn to type at least 225 words per minute in order to capture entire conversations quickly and accurately. In this regard, you will find a lot of useful material on the internet. But Typing master is the best program in my opinion.
Demand of Stenographers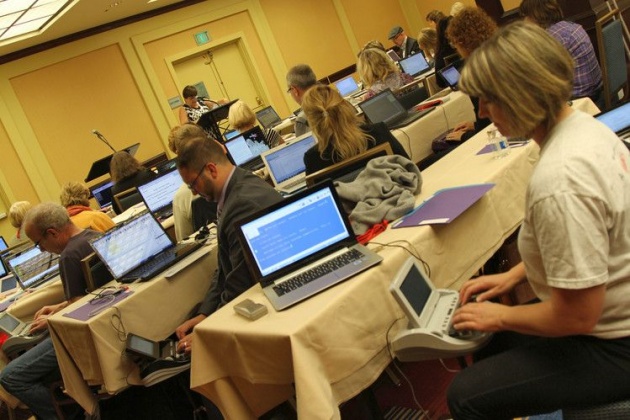 Picture Credit: Google.com
There is at least one or more than one seat available for a Stenographer in a Government department. There are two or three Stenographers can be recruited in each department at the district office while there are quite a number of vacancies for Stenographer in civil and session courts in every district.
For instance: If there are thirty civil and session courts in a district, so the number of Stenographers will be same, because at least one Stenographer is needed in each court. Judicial salaries are also higher than other departments.
If we talk about a divisional level then the seats of the Stenographer do increase significantly. At the level of provincial or national capital, the number goes into thousands rather than hundreds. There are hundreds of jobs for Stenographers merely in Government provincial secretariat.
Official grade or scale
The scale of a Stenographer is reasonable and the minimum grade starts from 12. The initial grade in some departments or offices, is 17. The name of the position of a Stenographer has been turned out to 'Personal Assistant' in some departments, whereas a Stenographer is promoted after five to seven years as a personal assistant.
Most of the departments require intermediate education for the recruitment of a Stenographer. The minimum required qualification is graduation in some departments like courts, because the initial scale is 16 in courts. There is no special requirements of subjects for this job. No matter in what subjects you have completed your intermediate or graduation qualification, it will work. Just shorthand typing is compulsory for you.
Women as a Stenographer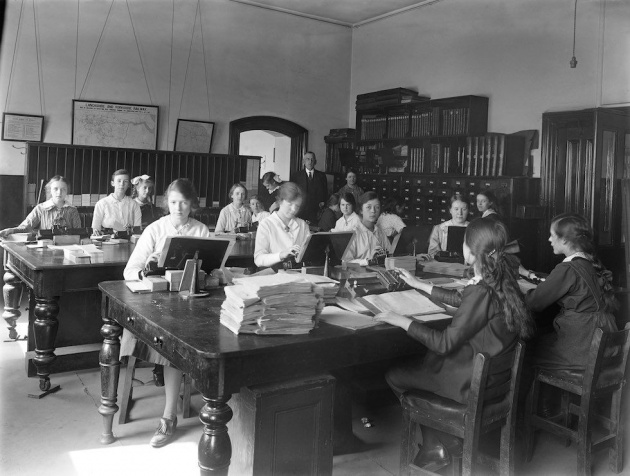 If women want, they may also come in this profession. Women workers had been used for many years in factories but as a Stenographer and a Typewriter, women began to appear in the late 19th century. it was well-known that women workers could be hired for less money than men, which made them economically attractive. After World War I, many men were drawn away from clerical positions, and sometimes the high-wage male workers were replaced with low-wage women workers.
If you are good enough and want to attain a decorous and suitable Government job then Stenography is the best choice for you.
How long will you be anathematizing your fate and holding responsible to rulers and circumstances for your unemployment and inadequate job?
Learn Shorthand and Typewriting today and change your life getting this opportunity!
Remember me in your prayers.
Thanks For Reading!