Steps on how to Verify Paypal account Using SmartMoney Card
Last June, I registered in Paypal.com for my online transactions. I don't have credit card or visa cards or EON Unionbank account to verify my Paypal account. Until my friend told me about this Smart Money instant card which she used to verify her Paypal and withdraw her earnings too. So I tried it and in just minutes my Paypal account is already verified.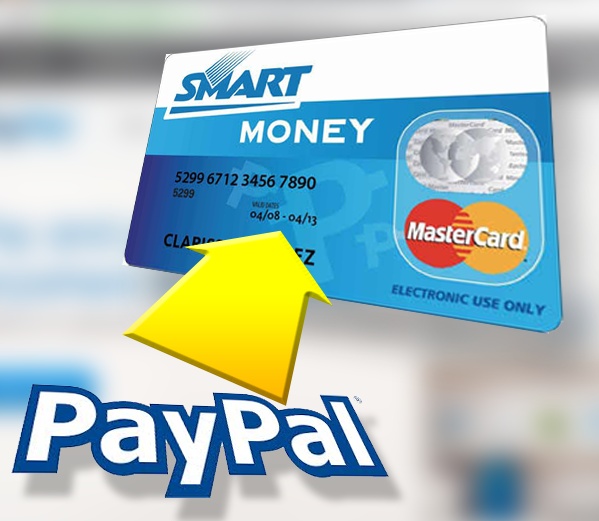 Important before Verifying
You should have a Smart Money card. If you don't have one, you can get on any Smart wireless Centers with 120 peso fee and 1 valid ID only. Just tell them you want to get an INSTANT SMART MONEY CARD. Then activate it and link your mobile number, for assistance call the smart customer service dial 15177. Remember your WPIN. And make sure you have atleast 30 pesos airtime load balance. You need to Reload your Smart Money card at least P200.00 via Smart Wireless Centers or BDO using their payment slip, for verifying Paypal but you will receive it back after verifying your account. When you're done here, you are now ready to verify your Paypal account.
Step #1:On your Phone
Go to your Smart Menu

Choose Smart Money

Select Internet Transactions

Choose Unlock

Select or enter the name you want to unlock

You will receive a prompt message,Press Ok

Enter your W-PIN. Then you will receive a notification
Step #2: Log in to your Paypal account
Click Get Verified

Fill up the form make sure it's the same info with your SmartMoney

Card type - choose Mastercard

Put all the card number, expiry date and security code (3 digit code found at the back of your card)

Review & Save
Step #3: Wait for Paypal Confirmation via Text Message
You will receive a text confirmation from Paypal.

Message contains the 4 digit code (EXPUSE) needed to complete verification process

Then You should received a confirmation message that your Paypal account is now verified.

Lastly Lock your Internet transactions by doing Step #1 .
That's It! Happy Earning =)
Easy as 1,2,3