This is beyond reason...beyond logic...beyond any comprehension...
What is more appalling is the silence of the world over these violent attacks...world leaders were silent as well as church leaders...
These attacks should stop...
STOP THE PERSECUTION OF CHRISTIANS!!!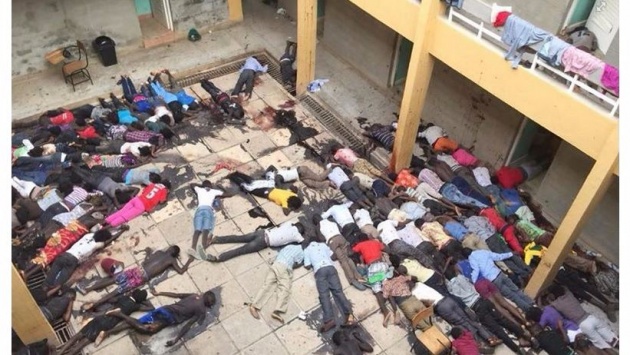 Two days ago, almost 150 Kenyan students were killed in a terrorist attacks at Garissa University in Kenya.
Where is the media coverage for this? Why aren't we talking more about this?! How can you explain to me that when 12 french journalists die in CharlieHebdo, the whole world stands up but when hundreds of our African brothers are murdered no one seems to care?
The idea that some lives matter less then others is sickening. Just imagine how much attention this would be getting if it happened in North America...
Join our movement to get the TRUTH...
https://www.facebook.com/getthetruth123
Kenya mourns 148 dead in university attack by militants
http://news.yahoo.com/kenya-attack-survivor-says-gunmen-had-scouted-campus-093746289.html