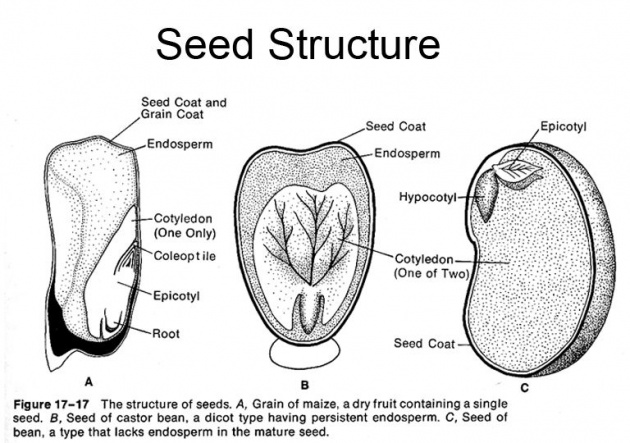 The outer covering of bean seed is hard and tough. It is known as seed coat and test. The small hole is present in the test for the absorption of water. This small hole is called micropyle. The tiny plant is present onside the seed which is called embryo. The embryo of seed consists of following parts.
Radical: It is a tiny root. Plumule: It is a tiny shot.
Cotyledons: There are two cotyledons which contain store food for embryo.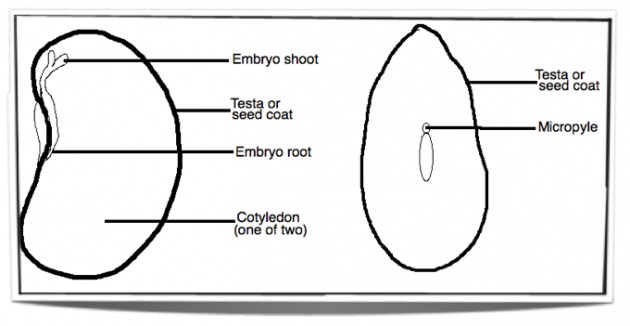 Structure of maize seed
Its seed is in ovule shaped. it has a hard seed coat. Embryo is present inside the embryo. Maize seed is monocot. Its embryo contain only one cotyledon. It does not store food in it. The food is stored in the endosperm. Towards the broad end plumule is present. Radical is lies towards pointed end. For absorption of water, it has micropyle.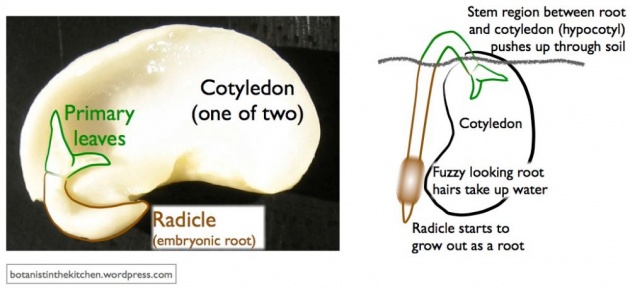 Germination of seed: The growth of a new tiny plant from embryo is known as germination of seed. When seed is sown in the soil then it absorb water. The radical make the main root. Small branches grow from the main root. The roots absorb water from the soil. Tiny plumulke grows to make the shoot. Then cotyledon came out and it provides food to the roots and shoots. After it the leaves grow and they make their food with the help of photosynthesis process. In this way germination completes.