Video credits: CebuFinestTV via YouTube
They say the best way to immerse yourself in the culture of a certain place is through its food. When in Cebu, you can't just leave the city without divulging your taste buds to Cebu's biggest weekend food market, I am referring to Sugbo Mercado.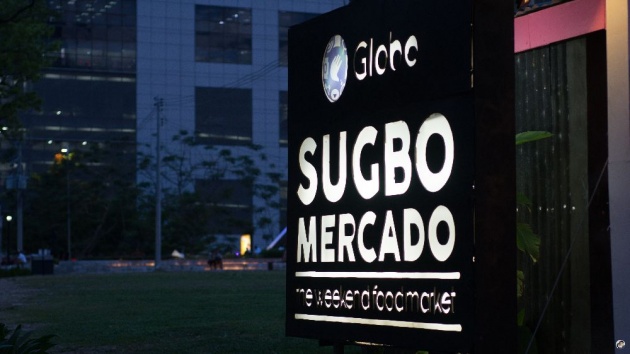 Image credits: Jean Beltran via bitLanders
A few months ago or perhaps more than a year ago when bitLanders had first featured Querlo, they encouraged everyone to blog about a certain topic. Double rewards were very "in" before where Hillary's giving out double rewards to those bitLanders users who are submitting blogs with those topics for review. One of the topics was about Gelatos and since there was a Gelato stall within Sugbo Mercado before, I came to the said place just to try out that artisan ice cream!
Read the related blog here: The Best Gelato in Cebu Part 2: Sheldon's Dessert Factory Artisan Gelato
But I don't really go to Sugbo Mercado always. The first visit was that with the Gelato and the second was just this Friday when I joined the GCash Digital Weekend.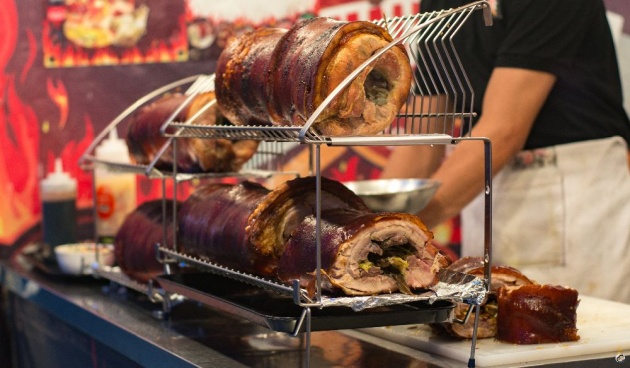 Image credits: Jean Beltran via bitLanders
Don't forget to read the related blog: I Joined The GCash Digital Weekend
With the recent visit, I could literally see the factors which made this establishment had become successful over the few years. Base on my observation during my second visit, I am hereby providing the reasons.
Variety of Food Options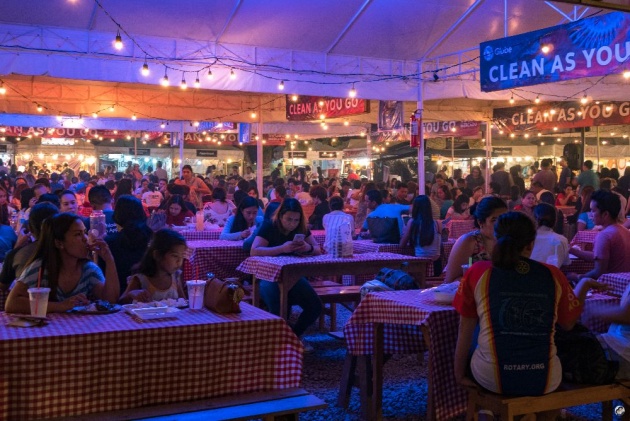 Image credits: Jean Beltran via bitLanders
From fresh vegetable or fruit salads to grilled food, meaty goodness, plates of seafood, local dishes to try for, international cuisines like Vietnamese and Thailand select, special desserts and a whole lot more, Sugbo Mercado has something to offer, in fact, it has a lot to offer.
During my visit, I had tried only a few but I am really looking forward to visiting again so I can try some other food options. I am eyeing on the fresh vegetable wrap which I believe is a Vietnamese food. I somehow had missed to find it while I was doing my first round.
There were numerous people around when I was chilling around at a corner. I could see the certain booths which are very in demand.
Kuzina Guadalupe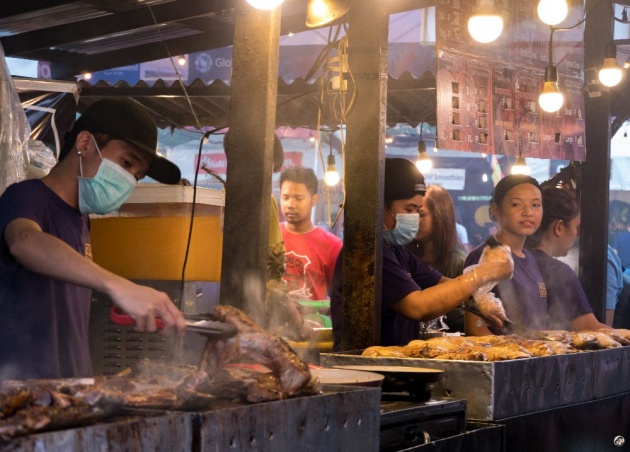 Image credits: Jean Beltran via bitLanders
Guadalupe is a barangay here in Cebu City. Kuzina Guadalupe's main branch is located in that part of the city and they had branched out to Sugbo Mercado. One of their in-demand food is grilled chicken and tuna "panga". The stall is very obvious as it occupies around two or three stalls and it is recognizable by the thick smoke coming out of their grilling pans. There are tons of chicken, tuna panga being grilled.
Macology 101 by Little Chef
This booth offers cool drinks with bright and attractive colors in a ziplock with cute plastic straws!
I was really into this booth because they accept GCash QR Scan payments but while I was bringing my leche drink which cost Php 50, I was a little disgusted with my choice. I realized I had a lot of plastics in hand. I really hope that Sugbo would also consider going plastic free and encourage the customers to embrace environmentally friendly options like bringing reusable cups and plates instead of giving plastic cups and styro materials.
Tokyo Street 123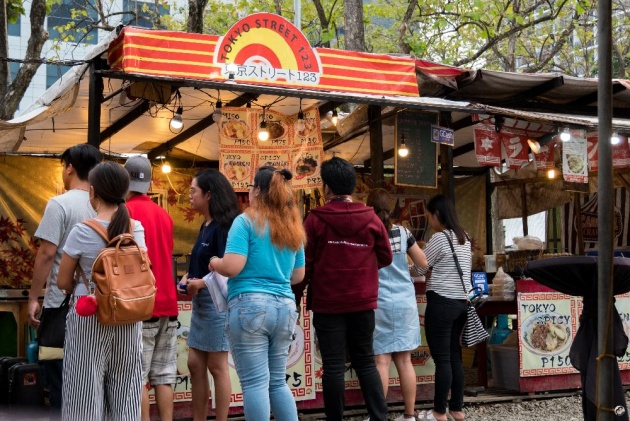 Image credits: Jean Beltran via bitLanders
There are a lot of Japanese food options, there are takoyaki and ramen dishes. But I could see Tokyo Street has a lot of people crowding around it.
These were just a few booths, the truth is, all of the booths inside the Sugbo Mercado has customers. It would just really need that one comes back every weekend here to try all of the foods available. Which is why I am really thinking of going back in the next week.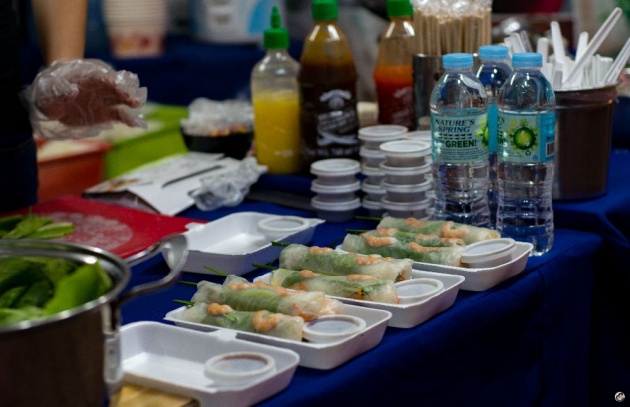 Image credits: Jean Beltran via bitLanders
Sugbo Mercado operates every Friday to Sunday.
CLAYGO
Sugbo Mercado aims for a clean environment as well as responsible consumers which is why they have Clean As You Go tarpaulins displayed all over the place.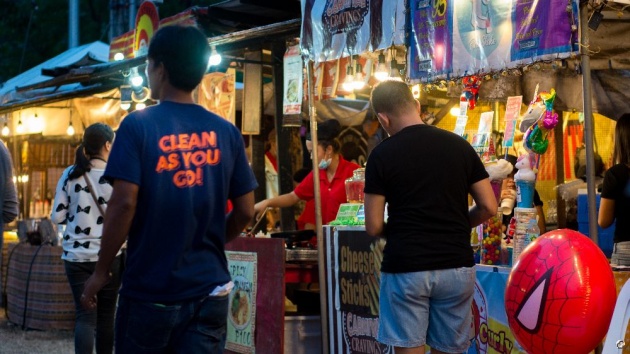 Image credits: Jean Beltran via bitLanders
So although there are guys around who clean the tables, consumers will have to clean their table every time they are done eating. I can actually sense that most of the people eating are return customers because they already know the CLAYGO policy. I have only seen one table which has food trays and containers not disposed of properly by the people who ate it and I was assuming they might be first-timers.
I appreciate this act and it has become a habit, I am hoping they are also able to apply it outside Sugbo Mercado.
Weekend Schedule to Look Forward
Video credits: Dogpound Films via YouTube
As mentioned earlier, this is only happening during the weekend from Fridays to Sundays at 5:00 PM to 1:00 AM. Since this is not open every day, most of their customers would look forward to eating here every weekend.
It is also a great place to catch up with friends because of the live band and everything going around.
While in the location, I saw families having dinner here, friends and colleagues eating together during their breaks and even couples who are dining in together for dinner after work!
Start-Up Business Promotional Help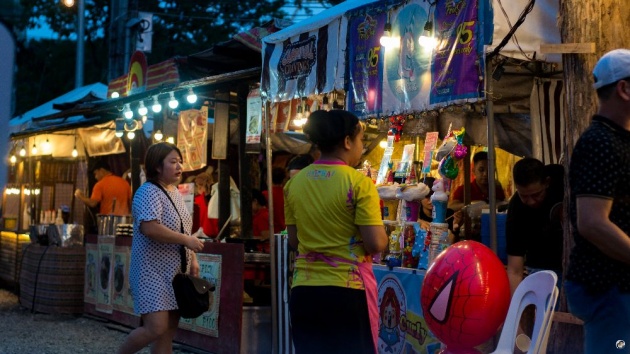 Image credits: Jean Beltran via bitLanders
Apart from those, Sugbo Mercado is a medium for start-up food businesses which would like to test their menu to the public. For me, it is the best way to getting into the real business of building a restaurant and hiring all the needed staff.
But before one could get a booth, they have to undergo a certain process and follow the guideline made by the owners and managers of the said establishment, after all, Sugbo Mercado is also a business itself.
To apply, there's first food tasting at the main office, the vendor has to prepare food samples just small portions though then a mock-up booth or bazaar as well should be showed be shown too during the taste test.
Once the application is approved, the vendor has to settle an advance payment then once fully paid, the vendor can start selling.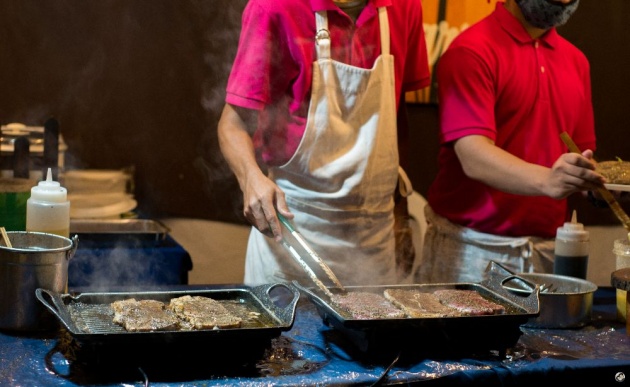 Image credits: Jean Beltran via bitLanders
As a bonus, Sugbo Mercado would promote the vendors' products through social media and since they are already a known food hub in Cebu, it is a sure thing that when a vendor or a new business gets in, they'll earn inside Sugbo Mercado. I saw a lot of businesses here which are not available in malls and department stores here in the city so I believe that they are starting.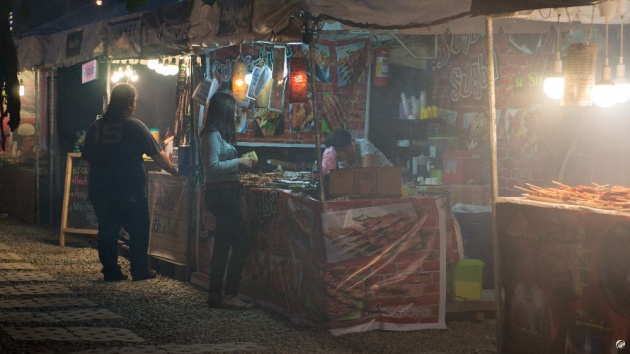 Image credits: Jean Beltran via bitLanders
Not to also mention that Sugbo Mercado itself has a website where they feature certain products which are becoming very popular. In the website, they provide photos and history of how this specific product was materialized, who are the people behind it and how did they come up with setting a booth inside the weekend market.
So, when you visit Cebu City, don't forget to have dinner or late night snack here in Sugbo Mercado!
This blog entry was written and published by Jean Beltran-Figues for bitlanders.com.