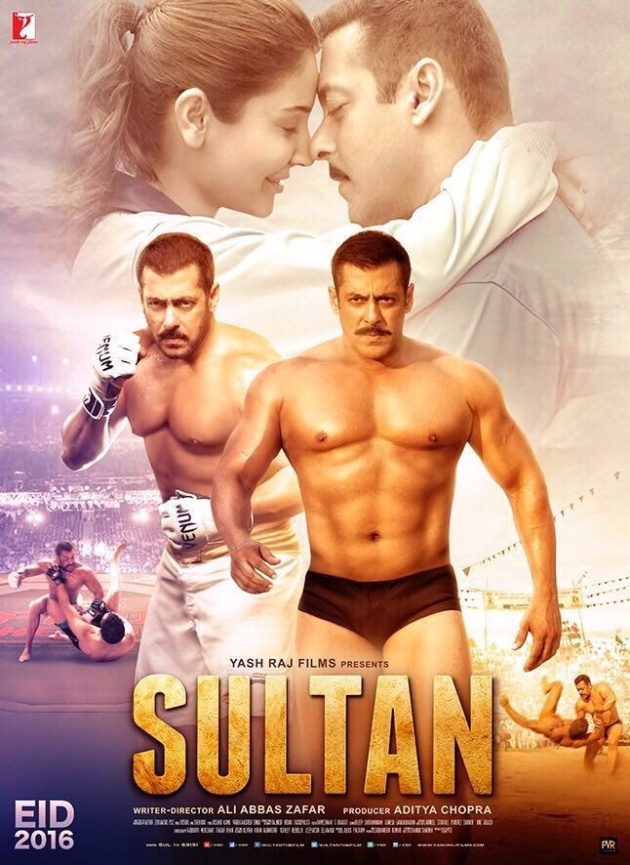 Today i am going to write a blog about a Bollywood Film SULTAN. Sultan is a 2016 Indian Drama & Sports Movie. Produced by Aditya Chopra and Directed By Ali Abbas Zafar. Salman Khan acting as Sultan and Anushka Sharma acting as Aarfa. Salman khan is one of the Biggest Super Star of Bollywood. Ten movies in which Salman Khan has acted earned over US$ 15 Million. Salman khan is the only actor to star highest-grossing Films in Bollywood. Sultan till now earnings are more than 550 crores.Here is the Trailer of Sultan below:
STORY IN DETAIL:
In this film Sultan is a 20 years old boy. One day Sultan was having fun with friends and suddenly a Bike rider wearing helmet hits him. Sultan becomes angry and slaps the bike rider but twist comes when Bike rider removes helmet Ooops its a Girl. Girl beats him with her helmet. Sultan Falls in love with her. Sultan tells his grandmother that he is in love and his grandmother asks him to go and propose her before its too late. Sultan next day see her in a Festival. Sultan was shocked because she is a Wrestler and her name is Aarfa also a State Champion. Aarfa's father was a Local wrestling coach.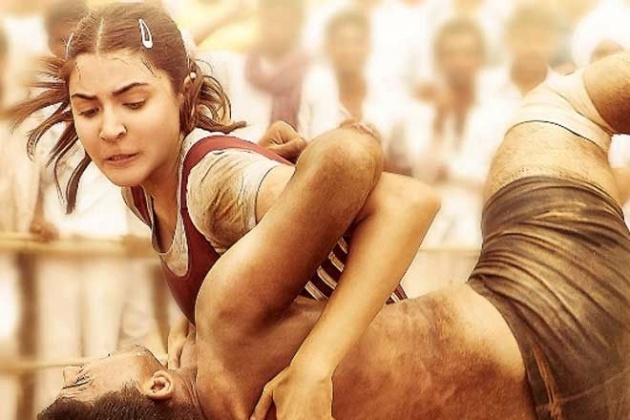 Sultan then meets her and tells her about his feelings but Aarfa ignored him by saying that i will marry a wrestler. Sultan then decided to start wrestling. He went to Aarfa's father & requested to teach him wrestling and he agreed. Now sultan was learning some basic skills of Wrestling. One day Aarfa was collecting Blood for Blood Bank and asks sultan to donate his blood. Sultan then started gossip with Aarfa and asks her to marry him because he is now soon a wrestler but Aarfa ignored him again by saying that She has a dream to become World Champion. Until then she will not let someone to come in between her dream but she said we can be Good friends. Sultan becomes happy and they both start spending time with each other. After few days they were having dinner with sultan's friend. One of sultan's friend tells that we are proud of Sultan because he is the first in our village having Girlfriend. Aarfa becomes shocked and left the dinner. Sultan goes to stop her and asks her what happened. Aarfa says him: what do you think of your self? why do you said them i am your Girlfriend? Sultan replied her that we both are spending most of our time together then people will think that we are in a relationship and they will not think you are my sister. Aarfa then Slaped him and said that have you ever seen your self? you are just a joker and look at me i am a State Champion, Never try to contact me again. Sultan is now just broken. He decided to prove him self by wining the State Champion. Sultan started training for Up Coming State Championshipship.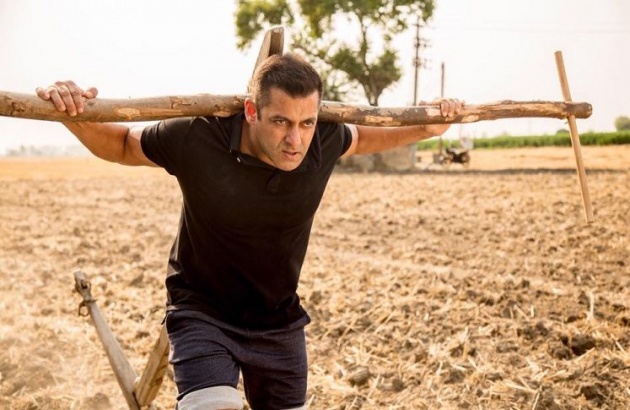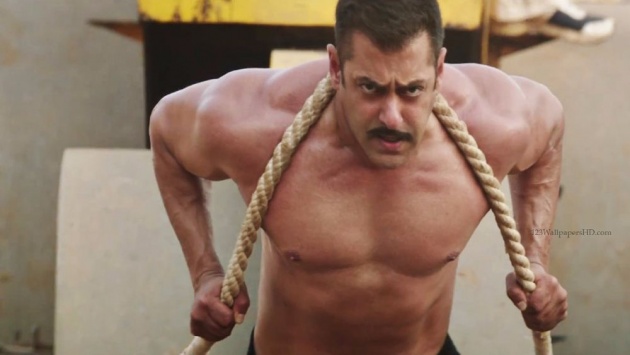 After two months of Training he went to the State Championship. Sultan won the Tournament very easily. Aarfa was totally impressed and also she was embarrassed. Aarfa asks sultan that what ever i said please forget i am sorry. Sultan then replied her that today i am a State Champion just because of you. Aarfa then asks Sultan will you marry me? Sultan smiled and replied yes. Both of them got married and continued their Wrestling Carrier. After sometime they both become National Wrestling Champion. Sultan and Aarfa were now recognized Wrestlers, representing India in Many International Tournaments like Common Wealth and the Asian Games. Now they both were announced as finalist for Olympic Games. After winning the Asian Wrestling Championship Aarfa tells sultan that she is pregnant. Sultan started celebration after this good news. Aarfa lefts her dream of being a World Champion because she cannot participate due to her pregnancy. Now Aarfa and her father are training Sultan for World Wrestling Championship. Few days before World Wrestling Championship Aarfa tells Sultan that Doctor said i will need you at the time of delivery please don't go. Sultan replied that everything will be fine don't worry and i have to go. Sultan left to win another big Championship. Sultan won the title KING OF THE RING.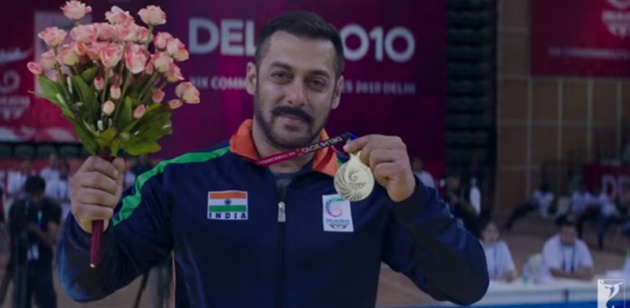 When he comes back to his country, Sultan was shocked to know that his son was died due to severe anemia. Aarfa tells him that your son was also rare like you his blood was O negative but he was not strong as like you, Now don't ever show me your face. Now sultan was totally depressed because of losing his wife and child, Sultan began to raise funds for a Blood Bank. After some times Sultan was collecting funds, A man comes to Sultan and tells him that i am Akash the founder of private Mixed Martial Arts League. Akash asks Sultan that if you will fight for me i will give you as much money you want, Sultan becomes angry and asks him to leave before i start you beating. Akash then goes to a friend of Sultan, Sultan's friend tells him about the story of Sultan. Now Akash again goes to Sultan and tells him that i know what happened to you, i am feeling very bad for you and how much money you collected till now? Sultan replied that 2 lacks. Akash asks him that you can't build 4 walls with this money, i will help you in building a Blood Bank but you also have to help me. Finally Sultan agreed, Akash shows him a clip of fight and Sultan was like what? what is this? this is not Wrestling this is mixed every thing i can't fight. Akash tells him that don't worry we have 2 months and i know a person who will train you. Akash introduces Sultan to Fateh Singh, who is a freestyle mixed martial art coach. Fateh Singh starts his hard core training.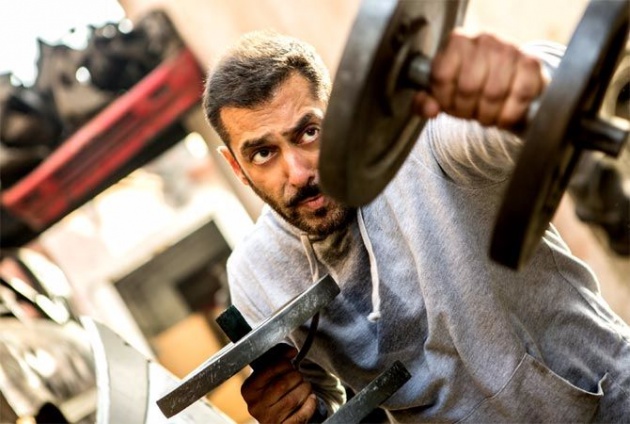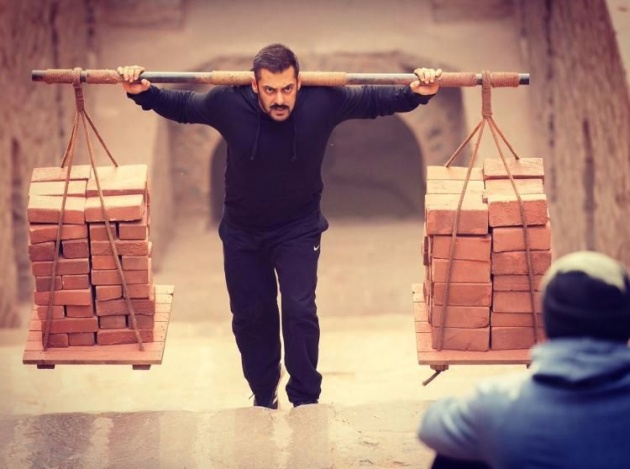 After two months of training Sultan is ready to fight. Now the day comes his first fight was difficult for him but he struggles and defeats the opponent with his ionic wrestling style which is called Sultan's Slam. Sultan again becomes sensation nationwide by winning a series of matches. During the semi final round Sultan got serious injuries but still sultan manage to win, Sultan has to be hospitalized. Doctor tells Akash that if Sultan goes for a fight he will be dead but Sultan says that i will fight till my last breath. Sultan's friend informs Aarfa that he is in a critical condition, Aarfa arrives at the hospital and reconciles with sultan. Aarfa motivates him to continue his fight. During his last fight was beaten badly by his opponent but after thinking about his son's death, he overcomes his pain to defeat his opponent and ultimately he wins. Now Sultan reunites with his wife Aarfa and opens a Blood bank with his prize money. After few years Aarfa gives birth to a baby girl. Sultan starts training his Daughter.
THE END
This Movie Motivated me very much also gives a lesson that a real Champion is who Fights with himself and wins. I will recommend you all to watch this movie because its worth watching it and Thanks for spending your precious time to read my blog.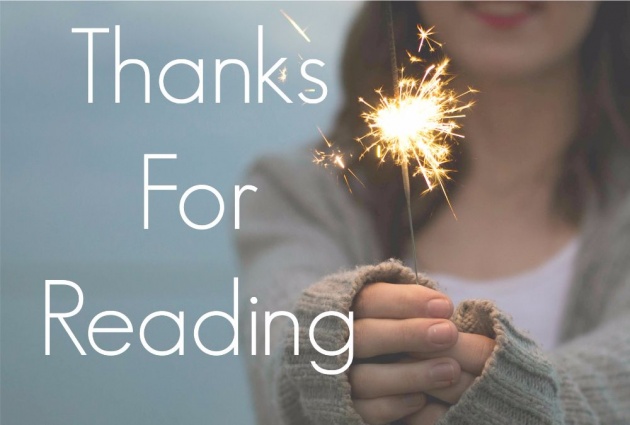 images source:google
video source: youtube