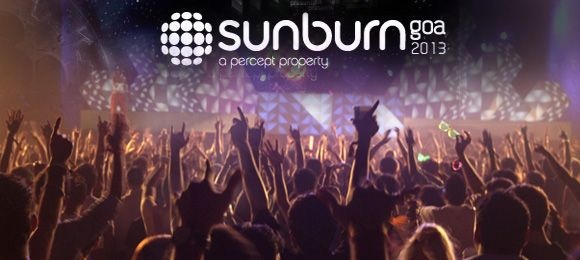 Sunburn is a musical festival inspired by the great Dance & Music festival named Tomorrow Land. A This Dance & Music festival is celebrated in late of December, this festival continues for 3 days. This beautiful and awesome festival is celebrated on a very beautiful Candolim Beach of Goa. This event is a musical festival which is also considered as the amalgamation of Music, food, dance and entertainment.
The origin of this even started in year 2007; Nikhil Chinapu with some partners organized this grand International Dance Music festival in Goa, India. In the very first year of Sunburn rocked with the awesome and blockbuster performances of Carl Cox, Above & Beyond and Axwell. In its first year itself this festival proved itself a big hit this success took it for the further celebration.
In year 2008 Mumbai had faced a very severe terrorism attack so as expected in year 2008 it was not celebrated as grand as it was celebrated last year. This year the theme for the festival was Electric Circus and which was held on two main gates. This year more companies sponsored this festival such as Kingfisher, Force India and Carlsberg.
In year 2009 it came as a blockbuster, festival was hit by the entries of 22000 fans attended the event. This gave the reason for the launch of after dark parties that starts from 10:30 at night to 5:00 in the morning. This year they added Rock climbing wall and Thai foot Masseurs.
These 3 years were the beginning of this grand festival after that this festival achieved so much of popularity overall the world. This year also it will be celebrated and passes will be there for online booking so if you are fond of music and dance then do attend this festival.