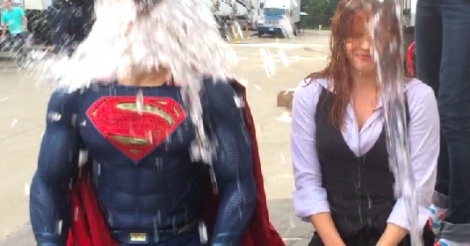 Earlier today we were given the surprise that Henry Cavill and Amy Adams did the ALS Ice Bucket Challenge in their Batman V Superman: Dawn of Justice costumes, so at the same time they promoted donations to the cause they also gave us a better detailed look at the Superman new suit. When watching at full HD, you can see that the whole texture from the suit it´s applied differently, much more integrated and the fabric looks like a new material.


Batman V Superman: Dawn of Justice, will hit U.S. theaters on March the 25th, 2016.
For more information about ALS disease and how you can help, click here!
Follow Maumau Web TV on facebook and twitter!