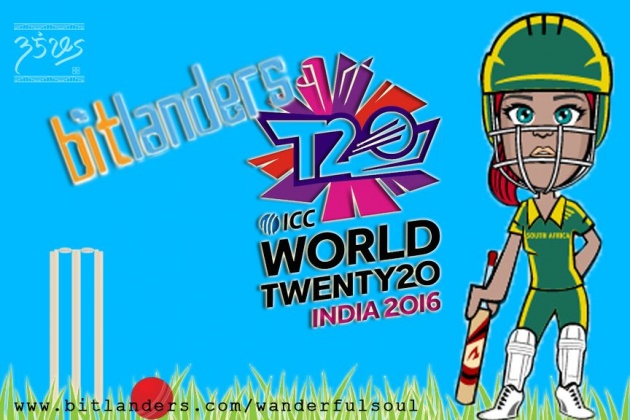 Hello there humans! It's Wanderfulsoul again writing her second blog about Cricket and Avatars. Now, I saw micky-the-slanted-salerno posted a new double rewards blog again— Blog about Cricket and Avatars and Earn Double Rewards in my home page of this site, — Bitlanders.com
To start off, I am a Filipina who grew up in the Philippines in which Cricket isn't popular in the said country. So how can I freakin' write something about this?! I don't know anything about cricket! Why couldn't it be Soccer / Association football instead?! Talk about soccer, players like David Beckham and Cristiano Ronaldo are so freakin' HOT! Though Beckham already retired, he is still a 40 year old hottie! *drooling* But, he is already 40 so I'm switching to a younger one, Cristiano Ronaldo my baby! (HAHAHAHA! Oh! Come on! Don't deny it ladies, I know you also want him. *wink * ) Good God! Why are you so hot and talented Cristiano? Ship! (HAHA yes I said ship, go with it. * tongue hanging out *) Marry me Ronaldo! (*Drooling to the Nth level* ROFL! HAHAHAH! )
But wait! Let's back up, this blog isn't about soccer or my dreams about Cristiano my love, it's about cricket. So again, what the fudge is a cricket?! 'coz the only cricket I know is this…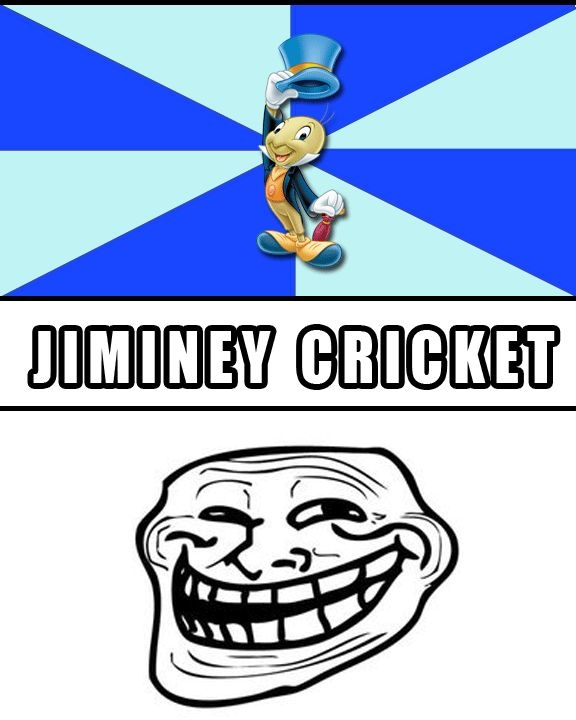 (DISCLAIMER: Both images ,Jiminey Cricket and the meme, are downloaded via Google.com and edited it through Adobe Photoshop)
*HAHA!* Okay! Serious mode! I'm not going to tell you about the history of cricket and where it all began 'cause, well, ughh.. this is a blog and not a freakin' class report! (Though Hillary wants every single detail to be posted here. *sigh* HAHA! Hi Hillary! How are you? *wink* ) What am I talking about? I'm beating around the bush here. *Pfftt!* (Obviously!) Alright, fine! (You win this time Hillary!) I'm going to tell you guys a brief overview about cricket, and since I love you guys, you don't need to google it. I'll google it for you. *wink*
Below you'll find out the following subtopics on this blog:
WHAT IS CRICKET?
BITLANDERS: SUPPORTING CRICKET WORLD CUP 2016 THROUGH AVATARS
HOW WANDERFULSOUL SUPPORT CRICKET WORLD CUP 2016
So, I'm going to try my best to explain everything to you (or just give you links *wink*).
WHAT IS CRICKET?
To start off, cricket is most popular in Afghanistan, Australia, Bangladesh, England, India, Ireland, Kenya, Netherlands, New Zealand, Pakistan, Scotland, South Africa, Sri Lanka, West Indies and Zimbabwe. Cricket is also popular in some other countries not mentioned above.
This national sport was first played in England during the 16th century and was later introduced during the time of the British Empire in the 19th and 20th century (so that explained why it's not quite popular here in the Philippines, hmmm…).
Cricket is said to be just like baseball, you see a ball, you hit the ball — with a bat of course . *tongue's out* This national sport is played between two teams which are composed of 11 members each who are required to score. It is played in a circular field which is called cricket field (well, duhh! Obviously.) This circular field has a strip of a less than an inch of a grass called the pitch. In a pitch there are three wooden sticks called the wicket which are placed in one of the ends of the pitch.
As I was researching more about cricket, I learned that there are different levels of cricket. To tell you frankly, I had a hard time understanding cricket that it came to a point that I asked Toshi and Aham - Aham to help me understand it. HAHA *facepalm*
Toshi then told me there are different levels of cricket such as:
Club level cricket
National Cricket
International Cricket
Also, Toshi mentioned there are different formats of cricket, some of these formats are:
Test match
One Day International (ODI):
Twenty 20
Super 6
Champions Trophy
Check out Toshi's awesome blog about cricket and avatars here.
I wanted to explain each of the following I listed above briefly to let you guys know what these things are. But seriously though, I just couldn't. It is hard for me to explain what these different levels and different formats are all about. I'm sorry for that (boo!!), but — worry not, you can check out Harrrr's blog about cricket. He explained there the different formats I listed above plus the teams that could play all international cricket formats.
BITLANDERS: SUPPORTING CRICKET WORLD CUP 2016 THROUGH AVATARS
Last year, Bitlanders supported the 2015 cricket world cup by Introducing the Cricket Stickers - Cricket World Cup. You can use these stickers for comments, chat and micro-blogs and it is for free! But these stickers aren't enough for bitlanders to support the 2015 Cricket worldcup and because they support cricket so much, they even gave away free outfits for the die-hard fans of cricket! (How I wish I was already a member of bitlanders during this time. Outfits are for free!!)
This year, Bitlanders once again wants to show their support by selling new edition cricket outfits for Cricket world cup 2016! The following teams; Abottabad, Afghanistan, Australia, Bangladesh, England, Hongkong, India , Ireland, Karachi, Lahore, Multan, Netherlands, New Zealand, Oman, Pakistan, Peshawar, Quetta, Scotland, South Africa, Sri Lanka, United Arab Emirates, West Indies and Zimbabwe are available in the online shop!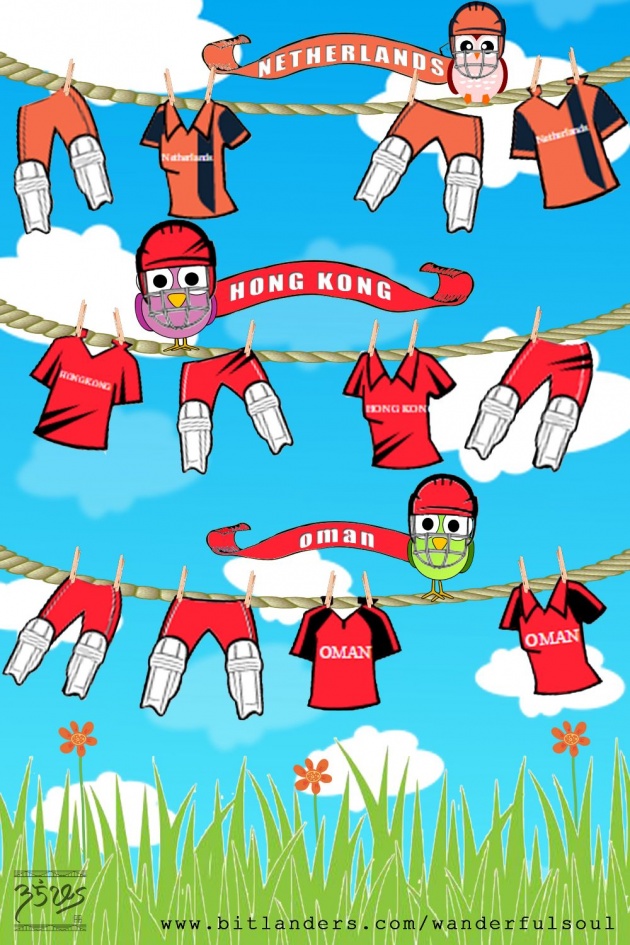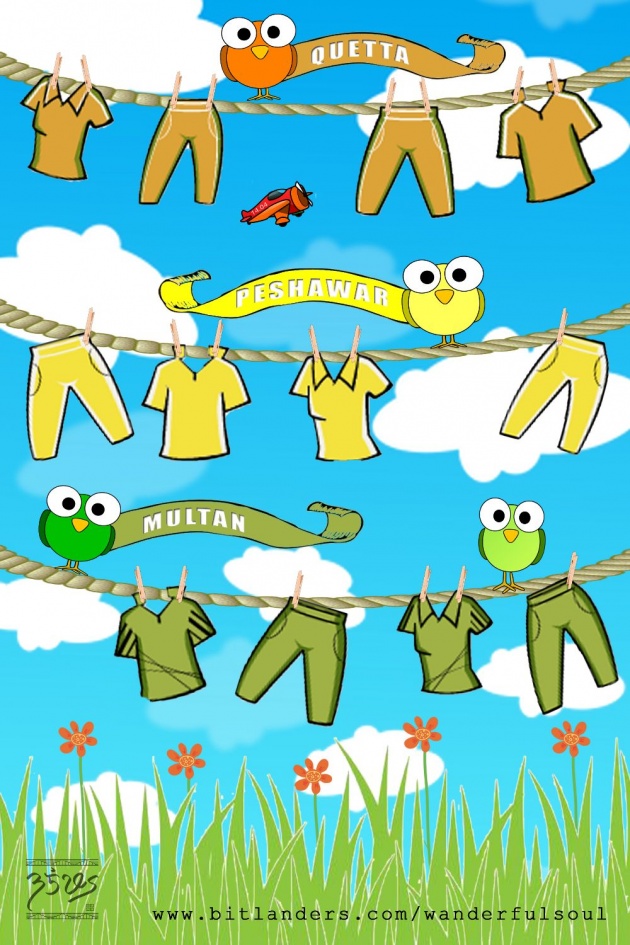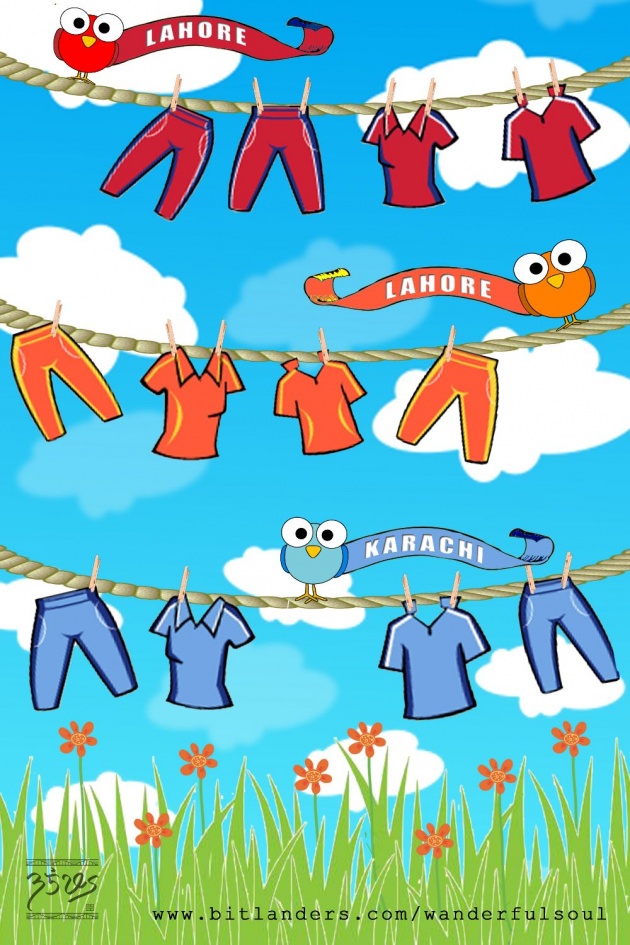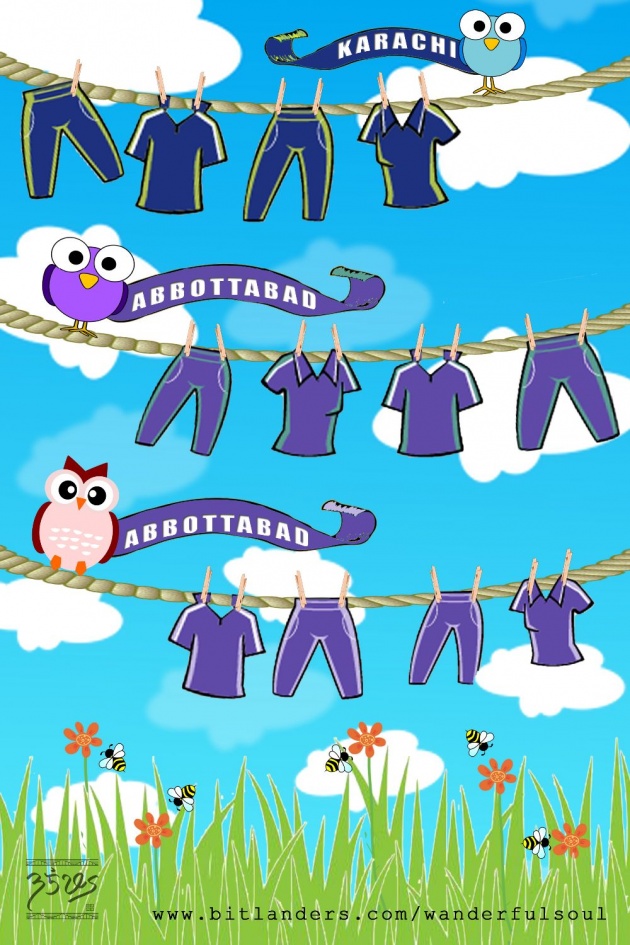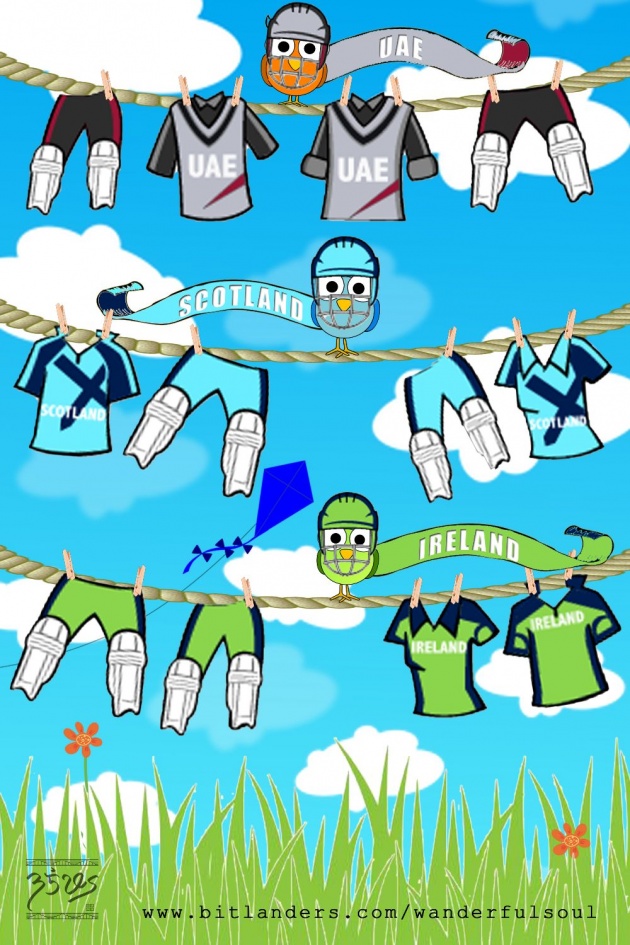 You can choose varieties of outfit in the online shop by clicking this link which directs you to the cricket section or just click this link for more images of the cricket outfits in my gallery.
So what can you say guys? Those outfits are pretty awesome right? Bitlanders are also giving away +1 buzz bonus for three days for each item you buy! (Well, it's not free unlike last year, but at least you have +1 buzz. Teehee! )
HOW WANDERFULSOUL SUPPORTS CRICKET WORLD CUP 2016
Every girl wants fashion right? I mean, I do. So as I've explained above, Bitlanders are giving away +1 buzz for three days if you buy an item under cricket accessories. Since I like dress ups, even on my avatar why not participate on supporting Bitlanders: Cricket World Cup 2016? Attached is a video showing how I participated and dressed up my avatar, check it out you guys!
So there you have it guys! I have told and showed you my Cricket experience here in Bitlanders. Hope you liked it, see you again on my next blog!
Ciao! :*
COPYRIGHT © 2016 ODETTE BALUYUT. ALL RIGHTS RESERVED.