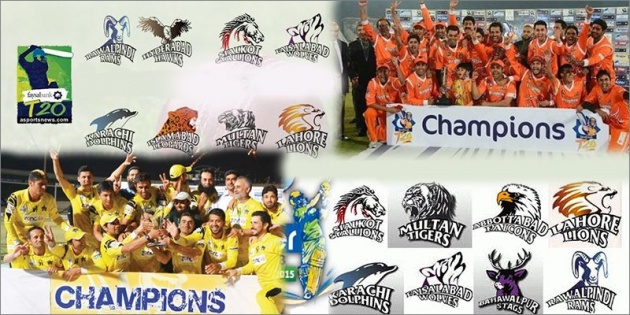 Source: Self Created
bitLanders is platform where people not only earn through blogging, posting, micro blogging, watching videos etc. but you can also earn through changing costumes offered by this platform to your own avatar for the upcoming events.
As Cricket twenty 20 is near to start and bitLanders is also offering new dresses for this event as well. So you can get to dress your avatar with latest costumes from the bitFashionista store and so you can earn through fashion.
My Avatar in Peshawar Panthers' Costume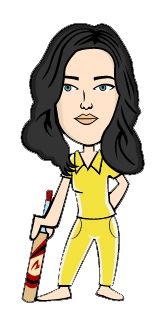 Cricket:
Cricket is an international game in which two teams of eleven players play to each others. Between one of them a team who first make runs by running on the twenty two yard long pitch which is in a rectangular shape and behind the player, the wooden posts called wickets. Basically Cricket is ball and bat game, and around the pitch is a much larger oval of grass which is called the ground of cricket.
Cricket started in the 16th century in England. It is National game of England. Later on in the 19th and 20th centuries, cricket spread to other countries of the British Empire.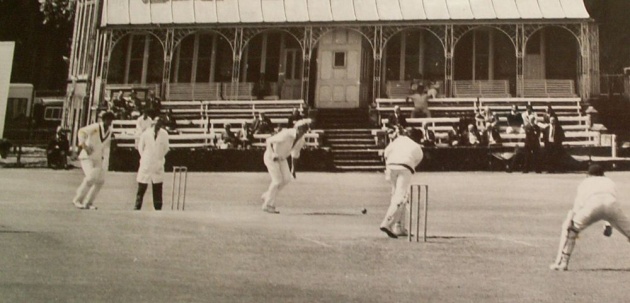 Source: Google
Now a days, cricket has become popular sport in Australia, England, South Africa, New Zealand, West Indies, Zimbabwe the Indian subcontinent teams like (Pakistan, India, Bangladesh, Sri Lanka, Afghanistan). Some others countries have also introduced their cricket teams like Kenya, Scotland, Ireland and Netherlands as well.
In 1909 International Cricket Council was founded as the Imperial Cricket Conference by representatives from Australia, South Africa and England. Later on in 1965 renamed the International Cricket Council. International cricket council is the governing body of cricket. International cricket council also known as ICC in short form.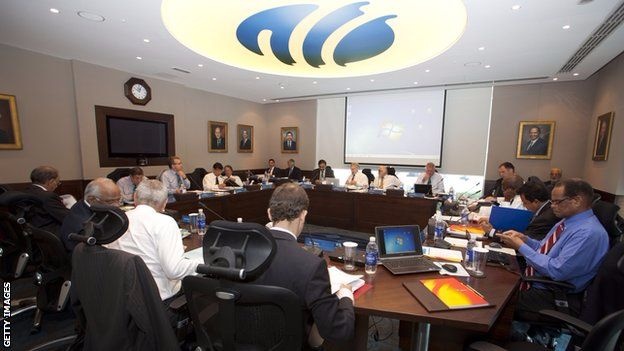 Source: Google
It is the responsibility of ICC who govern and organize cricket's major international tournaments specially like test matches, one day international, twenty 20 and world cup as well. ICC also appoints umpires for the matches who stand on the ground & ensure the rules are followed according the ICC rules and regulations.
ICC can also enforce Code of Conduct which sets professional standards of discipline for international cricket and can take action through Anti Corruption and Security Unit against match fixing and corruption.
Style of Cricket Game & bitLanders Costumes:
There are three styles of this game.........
One Day International cricket
Twenty 20 cricket
Test matches
One Day International and Twenty 20 Cricket:
One day international is a style of cricket in which two teams played with each other and each team faces fifty numbers of overs usually. According to this format most of matches start early afternoon and players wear colored uniform, from which they present their country. White ball has been used in one day international and match is often played partly under lights. World Cup is also one day play which is organized in every four years.
Twenty 20 is a short form of cricket. This format was introduced by England. Players wear colored team uniform and white ball is being used. Twenty 20 is basically faster format of cricket. Most of matches are played in the evening and twenty 20' s World Cup which is organized in every two years.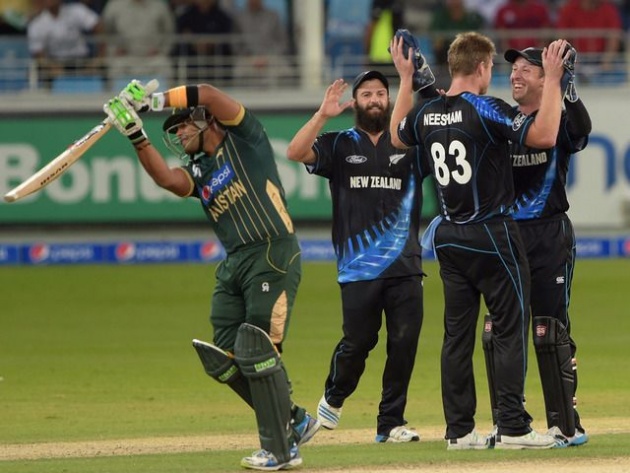 Source: Google
Cricket lovers knew that Twenty 20 World Cup is going to start in March 2016, so through bitFashionista store you people can buy costumes of yours favorite team you support for your avatar and can enjoy and earn in cricket season in sporty look. Earn in a way that bitLanders gives you opportunity to get Bonus Buzz after buying these costumes & you can also maintain your Buzz Score and Ranking as well.
Screen shots of One day and Twenty 20 cricket of my favorite teams' costumes below:
Costume for Pakistani Team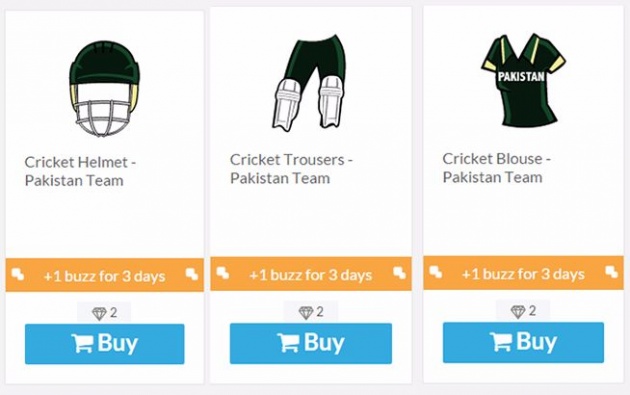 Costume for Australian Team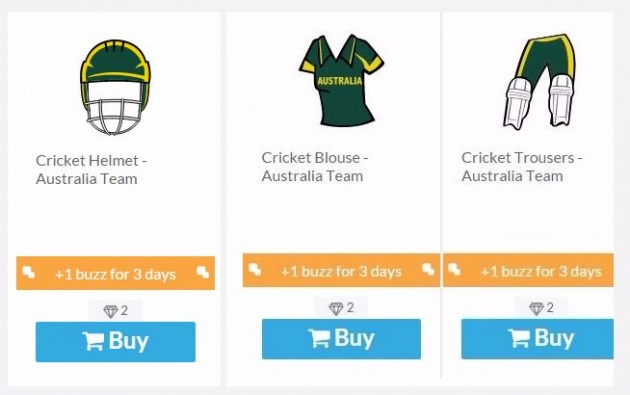 Costume for Siri Lanka Team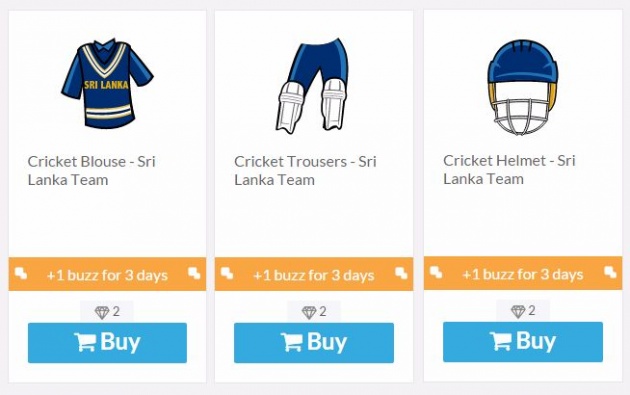 Costume for South Africa Team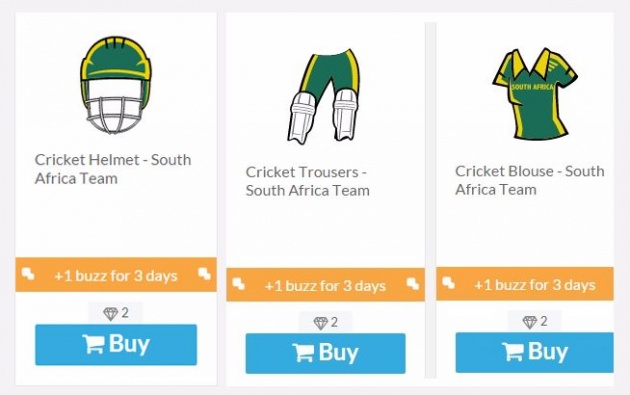 Test Matches:
Test cricket is considered the highest major cricket standard and it is the longest format of the cricket. Match of test cricket is played in daylight and it continues up to five days. Red ball is used in test matches and all players wear white uniform and playing days are approximately seven hours long.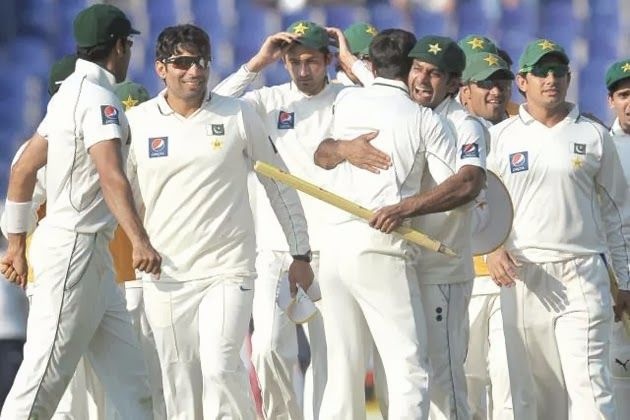 Till now there is no costumes for test match in bitFashionista store. But you people can dress your avatar in your favorite team costume, available in store.
bitLanders' Special Costumes for Domestic Cricket of Pakistan:
Now a days, different countries have also introduced domestic style of cricket like Bangladash, India, Sri Linka, West Indies, South Africa, Pakistan, England and Australia etc. In this cricket style, Country Board of and different organizations (which provides sponsor for the match events) arrange matches between players of their own country. Through this young talent can also get opportunity for showing their talent.
It is great honor from bitLanders that they also offering local costumes in bitFashionista store as well for Pakistani's who are working on bitLanders. I appreciating the bitLanders over such a nice effort for earning in fun. So guys you are not only buying costumes of your local teams but also maintain your Buzz Score & ranking as well.
bitLanders' Members wearing Domestic Cricket Costume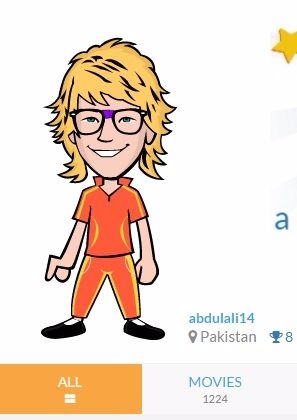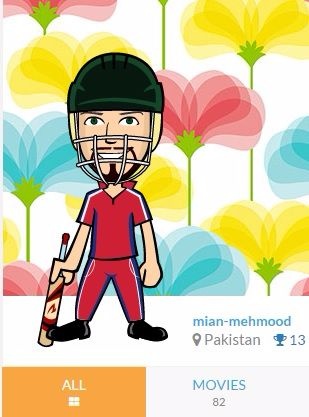 Now i am going to explain in detail about Domestic Cricket of Pakistan and bitlanders' costume for this.........
Faysal Bank and Haier Twenty 20 Cup:
In 2005, Haier T20 was established. It was recognized by the International Cricket Council and it has eighteen other member clubs and a member of the Pakistan Cricket Board. It is one of the world's oldest Twenty 20 cricket leagues. This league was renamed to the RBS Twenty 20 League in the 2008-09 and later on in 2009-10 this league was affiliated to the Faysal Bank Twenty 20 League. The head office of this league is situated in Lahore. Pakistan Cricket Board with the sponsors of Faysal Bank and Haier Company of Pakistan, has organized a big event of twenty 20 cricket cup on domestic level.
Faysal Bank T/20 Cup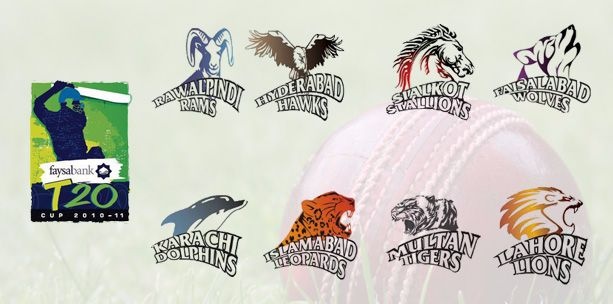 Haier T/20 Cup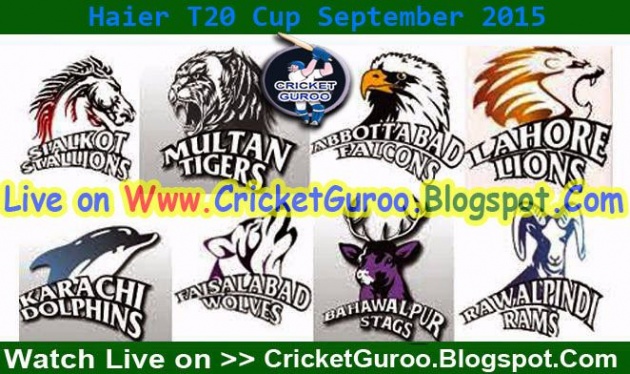 Faysal Bank Twenty 20 Cup was organized in 2012-13 in Lahore's popular International grounds named Qaddafi Stadium, Lahore City Cricket Association Ground, Bagh e Jinnah fourteen local teams were participated in that tournament. Forty five matches were played, the winning team which was Lahore Lions was rewarded twenty million while runners up team which was Faisalabad Wolves rewarded ten million. After the succession of this domestic twenty 20 tournament another season of twenty 20 was again organized in 2014.
Lahore Lions Winning Championship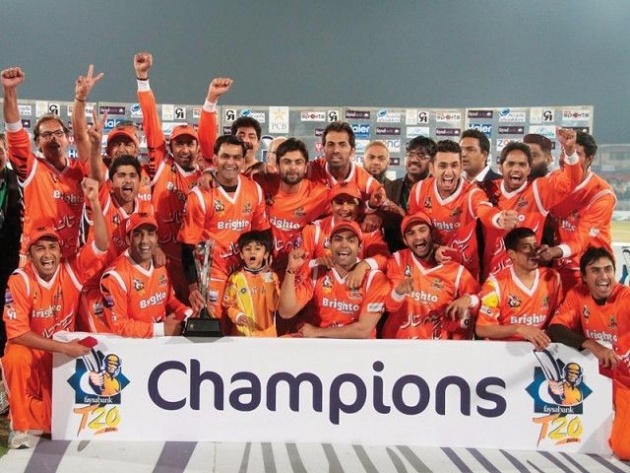 After the succession of Faysal Bank T/20 cup in 2014-15, Haier T20 Domestic League was once again organized in different cities of Pakistan's grounds like Lahore, Karachi and Rawalpindi. In this event eighteen teams were participated. The team "Sialkot Stallions" won this tournament six times. Previously, Haier twenty 20 Cup was won by Peshawar Panthers and the runner up team was Karachi Dolphins.
Peshawar Panthers Winning Championship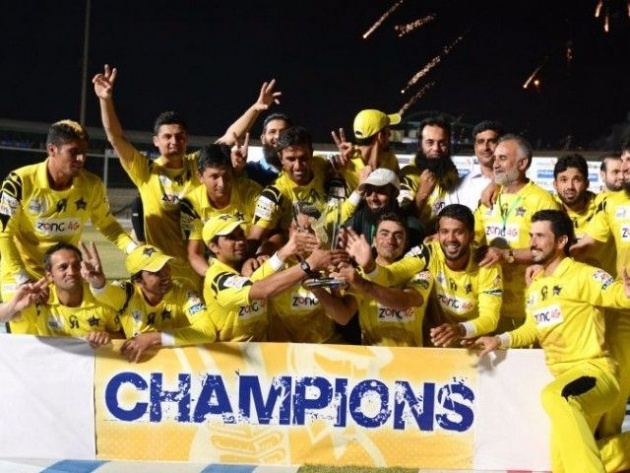 There are some of domestic cricket teams whose names are:
Peshawar Cricket Team (Original name is Peshawar Panthers)
Multan Cricket Team (Original name is Multan Tigers)
Lahore Cricket Team (Original name is Lahore Lions)
Karachi Cricket Team (Original name is Karachi Dolphins)
Abbottabad Cricket Team (Original name is Abbottabad Falcons)
Peshawar Panthers:
In 2004 The Peshawar Panthers was established. It is one of the Haier T20 Cup team which belongs to Peshawar Khyber Pakhtunkhwa, Pakistan. Akbar Badshah was the Captain of this team and the coach of Peshawar Panthers was Abdur Rehman. Haier T/20 cup won by Peshawar Panthers in 2014 where they defeat to Karachi Dolphins.
Peshawar Panthers Costumes on bitLanders bitFashionista store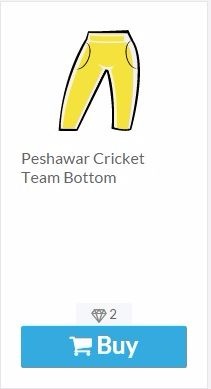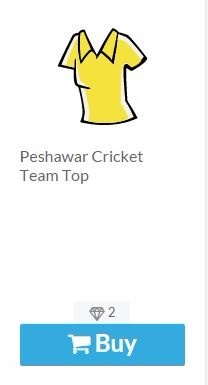 Peshawar Panthers in Ground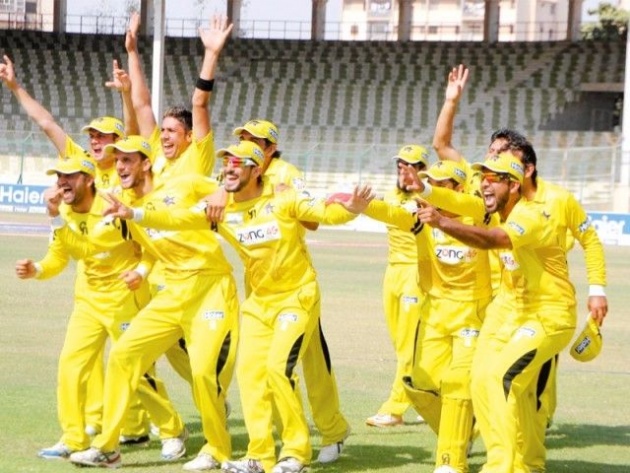 Multan Tigers:
The Multan Tigers team was established in 2004. This team belongs to Multan, Punjab Pakistan. Manzoor Elahi was the coach of the Tigers & Captain of this team was Saeed Anwar.
Multan Tigers Costumes on bitLanders bitFashionista store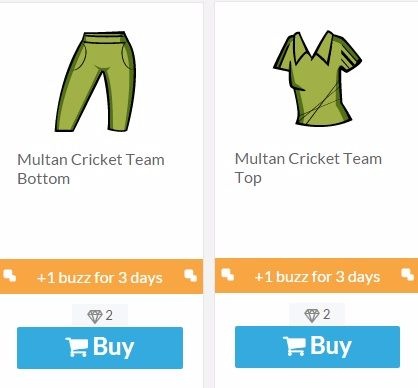 Multan Tigers in Ground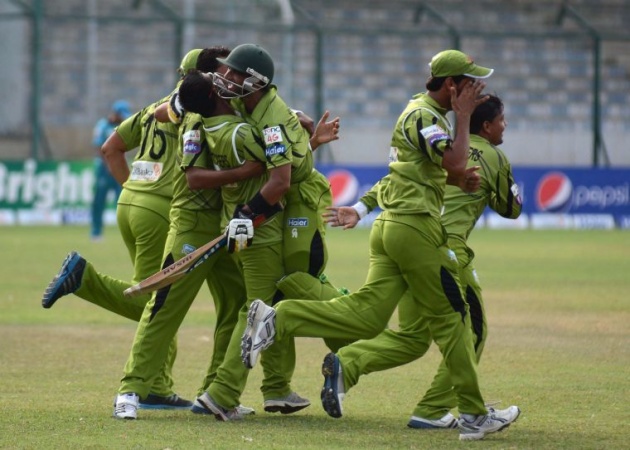 Lahore Lions:
Lahore Lions was also established in 2004. It is Lahore city based and one of the Haier T/20 domestic team. In 2010 Lahore Lions won this tournament & defeated to Karachi Dolphins. Coach of this team was Mohsin Kamal & Captain of this team was Mohammad Hafeez.
Lahore Lions Costumes on bitLanders bitFashionista store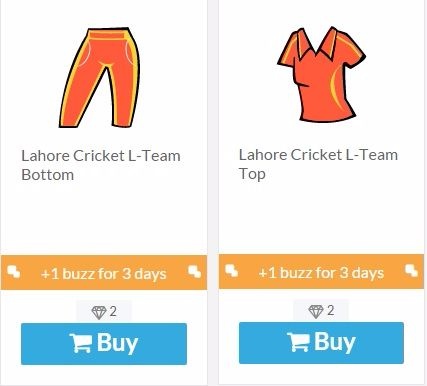 Lahore Lions in Ground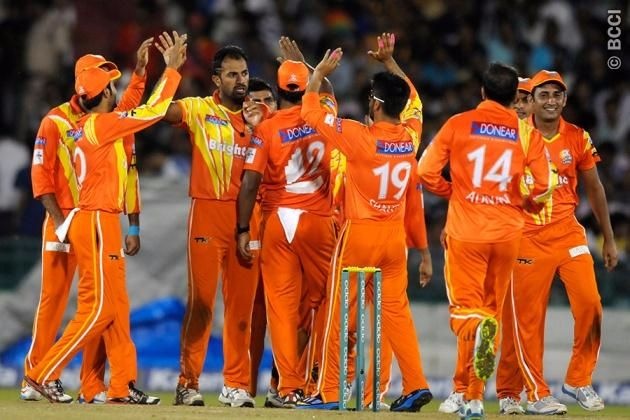 Karachi Dolphins:
Karachi Dolphins was established in 2004. This team belongs to Karachi city of Pakistan and have won Faysal Bank T/20 in 2014. Karachi Dolphins also remain runner up against Lahore Lions. Captain of this team was Shahid Khan Afridi & coach was Tauseef Ahmed.
Karachi Dolphins Costumes on bitLanders bitFashionista store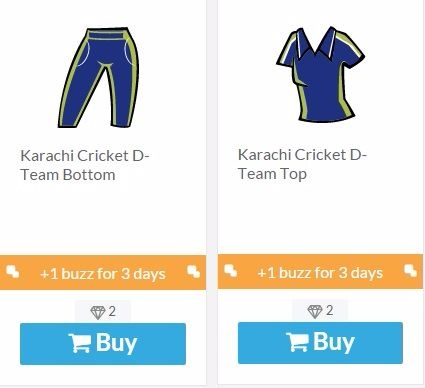 Karachi Dolphins in Ground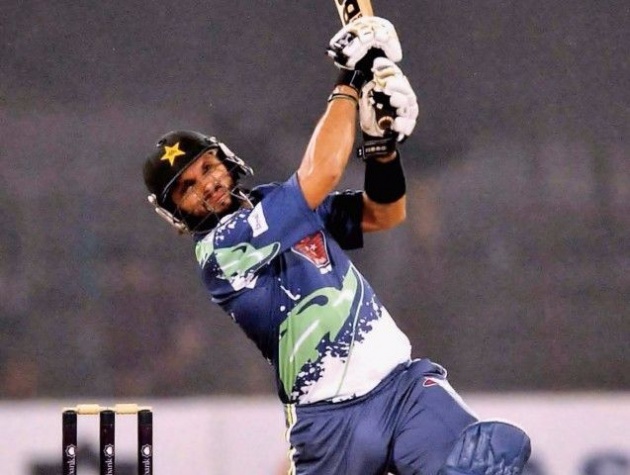 Abbottabad Falcons:
The Abbottabad Falcons also one of the Haier T/20 cup domestic cricket team. It belongs to Abbottabad, Khyber Pakhtunkhwa, Pakistan. Coach of this cricket team was Sajjad Akbar while Captain of this team was Younas Khan.
Abbottabad Falcons Costumes on bitLanders bitFashionista store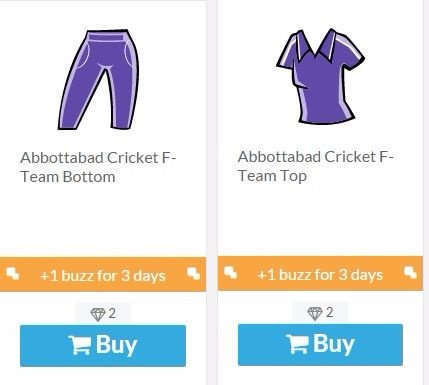 Abbottabad Falcons in Ground

In last i will say special thanks to bitLanders for annoucing double reward blog & introducing nice costumes for Pakistan's Domestic Cricket. As through changing the costumes we not only dress up our avatar according to upcoming events but also earn good score as well.

Keep it up bitLanders.
This is the End of my Article. Hope you people enjoyed alot... I spend my hard working here in writing this and want your comments below in comment section.
Thanks for sparing time in reading My 11th attempt for my virtual home "Bit Landers".... Stay Connected for more articles.. :)