Fred Wilson is one of the best Venture Capitalist in NYC.
He is a very busy and successful man who writes blogs every couple of days, like for example: "A Day Late and a Dollar Short." He is also very active on social media: his Twitter.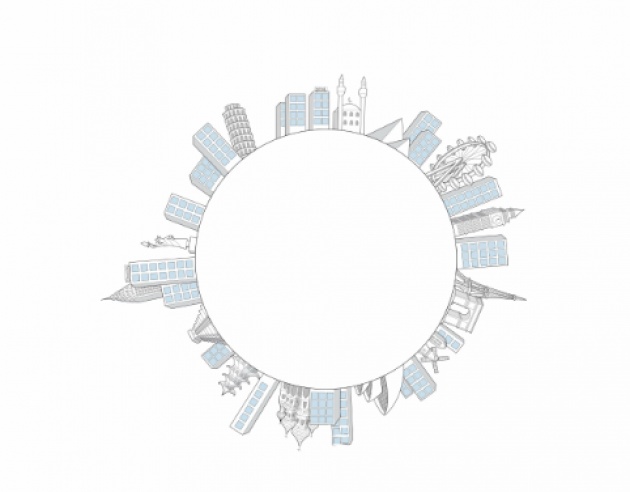 Fred Wilson can be an inspiration for all of us that want to make a difference in our business and empower children in Afghanistan and other developing countries. Social media can fuel sustainable education, vocation and business.

For some people, Twitter is a waste of time when used in a generic and random way. But when tweets are focused on specific topics, people and organization, it really makes a difference.
Usually, my hashtags are:
#SustainablePhilanthropy
#SustainableEducation
#SustainableBusiness
Usually, the people and organizations that inspire me are:
@royamahboob
@targetthinking
@womensannex

Please think of what are your tags, and your keywords in your blogs, and make this happen.
We have 5,000 girls in Afghanistan that are already registered on the Examer Educational and Vocational Software. They deserve the opportunity to learn social media. It's free, and if it works for Fred Wilson, it can work for those girls in high school who are getting ready to enter the competitive world of digital media.
We teach them what the tools are. They inspire us with new ideas and frontiers, just like Roya Mahboob, Elaha Mahboob and Fereshteh Forough have done for me in the last 12 months.
In the next few weeks, this blog will be translated in Farsi, Dari, Uzbek, Arabic, Urdu, Bangla, Tamil and Azerbaijani. Fred Wilson, his expertise and social media will possibly change the life of a few or many students in those countries. Today, he will get no financial benefit out of this, but one day, his VC will finance one of those incredible new companies from Central Asia, and he will find out that his tweets really made a difference in someone's life. I am sure this will give him a smile beyond the money made in the deal.
Biz Stone, co-Founder of Twitter, gave us an incredible tool. Let's make sure we use it for the right reasons and make a difference.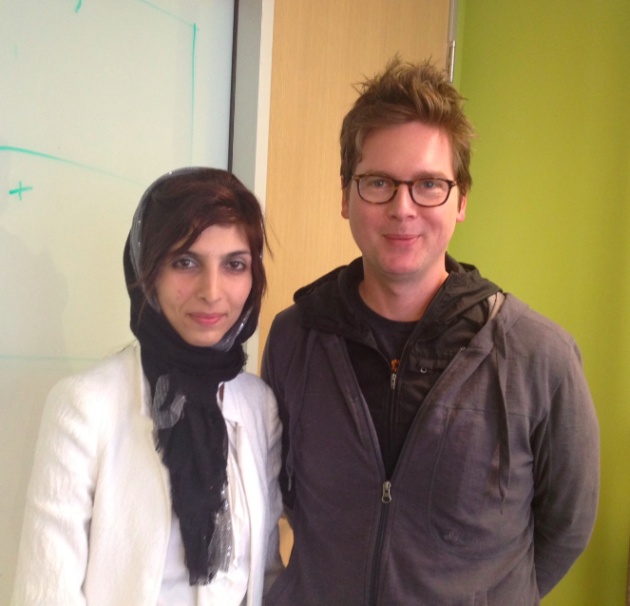 Roya Mahboob and Biz Stone.
Elaha Mahboob and Women's Annex invented and developed The Examer Educational and Vocational Software. With it, we teach children social media, including how to use Twitter, and what Biz Stone came up with.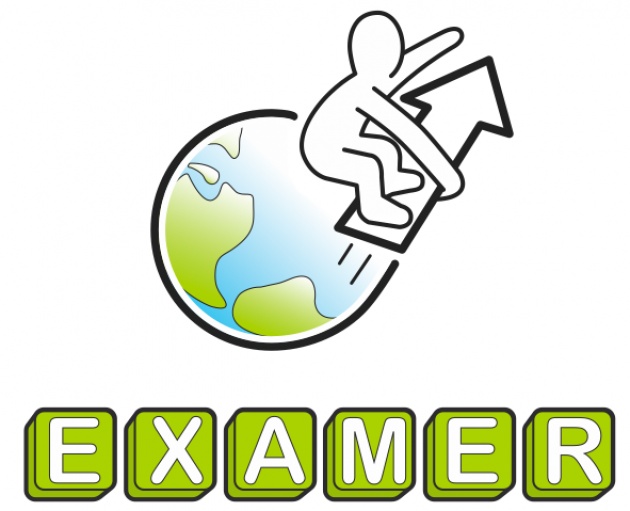 No Politics, Just Internet.