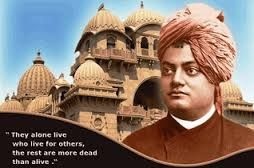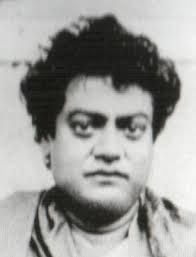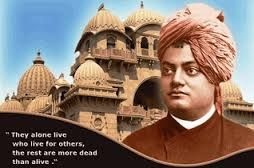 I studied at Saraswati Shishu Mandir School which is under the Vidya Bharti trust and which in influenced with RSS. I have grown up by worshipping to Vivekananda in my childhood.
Swami Vivekananda was born on January 12th 1963 as Narendranath in Kolkata, West Bengal, India. His father was Viswanath Dutta and mother was Bhuvaneswari Devi. He has been considered one of the most famous and influential spiritual leaders of the Hindu religion. Narendra nath was the chief disciple of Ramakrishna Paramahamsa, who later founded Ramakrishna Math and Ramakrishna Mission. He is a icon to the young India. Swami Vivekananda is known as the greatest philosopher and spiritual leader of 20th century for his fearless courage. His positive exhortations to the youth, his broad outlook to social problems, and countless lectures and discourses on Vedanta philosophy.

Vivekananda practiced meditation from a very early age. While at school, he was good at studies, games, instrumental and vocal music.

In 1879, Narendranath entered the Presidency College, Kolkata for higher studies. After one year, he joined the Scottish Church College, Calcutta and studied philosophy. During the course, he studied western logic, western philosophy and history of European nations.

Narendra's mind started to ask the questions about God and its presence. This thinking have taken him to Brahmo Samaj, an important religious movement of the time. There are lots of thing I can tell you about him but I'll stop myself to write and will leave it to you so that you can bring some new facts about and comment on my blog.