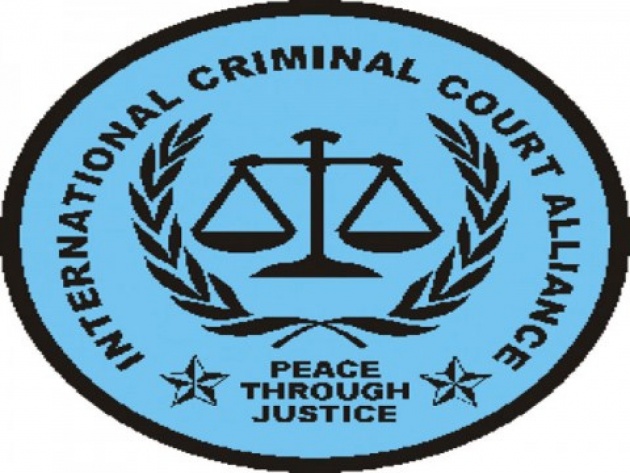 Why has Syria still not been referred to the ICC? Big Power ambiguity/hostility to the ICC, particularly China, Russia but also the United States and India is much of it. These countries are not supportive of the growing authority/credibility of the ICC in resolving conflict as well as delivering justice. Referring Libya to the ICC acted as a catalyst toward resolution and still continues to encourage the rule of law in what otherwise might be an even more erratic transformation. So what is it that makes Syria so different from Libya?
Fresh Report from UN Confirming War Crimes:
The UN Independent International Commission of Inquiry (CoI) on Syria under a mandate from the Geneva-based UN Human Rights Council issued a Report that may be characterized as or more damning than that for Libya. Both the Assad Regime and Opposition are alleged to have committed grave violations of international humanitarian law. The Report states that "war crimes, including murder, extrajudicial killings and torture, and gross violations of international human rights, including unlawful killing, attacks against civilians and acts of sexual violence, have been committed in line with State policy, with indications of the involvement at the highest levels of the Government, as well as security and armed forces". See our Film for Blog Report from Last Year When the "Col" was established: "Syria Inquiry Human Rights Council.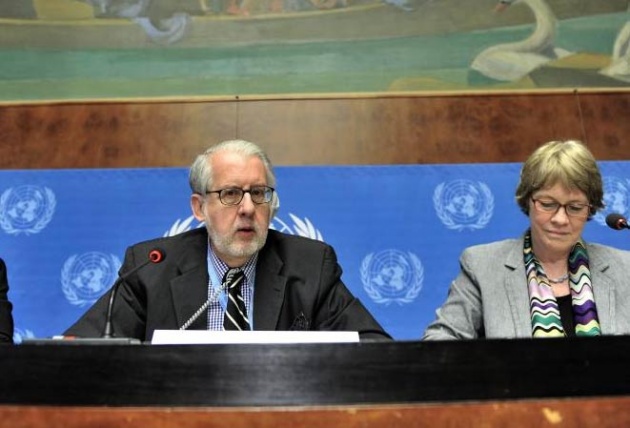 New "Brutal Tactics"
The Report, based on investigations conducted through July 20, also notes that the situation has deteriorated significantly in the past six months, with armed violence spreading to new areas and active hostilities between anti-Government armed groups and Government forces and members of the Government-controlled militia known as the Shabiha. It also notes that more "brutal tactics" and new military capabilities have been employed in recent months by both sides to the conflict. The report updates earlier findings on the events that took place in the town of Houla on 25 May, concluding that Government forces and Shabiha fighters were responsible for the killings there of more than 100 civilians – nearly half of whom were children. While opposition forces also committed war crimes, including murder and torture, the CoI says in its report that their violations and abuses were not of the same gravity, frequency and scale as those committed by Government force and the Shabiha. Read our Blog for Film – "Can Annan/UN Afford to Look Away from Syria Crimes".
Clipping ICC's Wings?
Particularly in Moscow and Beijing, Libya's transition is not viewed as a success, at least in terms of vested interests. It disrupts notions of "spheres of influence" and furthers the legal/diplomatic argument for "humanitarian intervention" in current and/or future conflicts within, at or beyond their borders. "R2P" or the Responsibility to Protect doctrine which also opens the door for "humanitarian intervention" as well as international justice was adopted in theory but frankly never embraced by many of these countries. Washington philosophically has become cold, (even if superficially tolerant of the ICC), as control/veto is effectively limited once a matter is referred/assumed by the ICC. Concern over potential prosecution of Israeli leaders is part of the rationale but then most Arab countries are neither state parties to the ICC (Rome statute) or particularly enthusiastic. Jordan and Tunisia are notable exceptions and are ICC state parties.
Evidence of Complicity with Assad as with Gaddafi in Rendition & Torture?
And, we should not forget the embarrassing evidence that came to light of cooperation/coordination between Gaddafi's torturers and presumably western security services including UK and US - any full crumbling of Assad's regime is likely to have similar evidence come to light in not so flattering manner.
Leaving Door for Assad to Leave:
There has been an argument promoted that the door should be left open for Assad and his top associates to exit Syria. Referring Syria to the ICC would make such "deal" more difficult. War crimes cannot be amnestied; however that fundamental principle of international law applies in theory whether Syria is referred to the ICC or not. Regardless, it does not appear that keeping the door open for Assad has been an effective policy - to the contrary it may have encouraged a perception of a lack of resolve on the part of the UN, particularly the UN Security Council. Assad may be counting upon such a deal being on the table as a last resort, but in meantime maximizing "brutal tactics" to try to crush the opposition both as political force and ethnic/religious identity. Read: "Disingenuous (In)Action Group on Syria".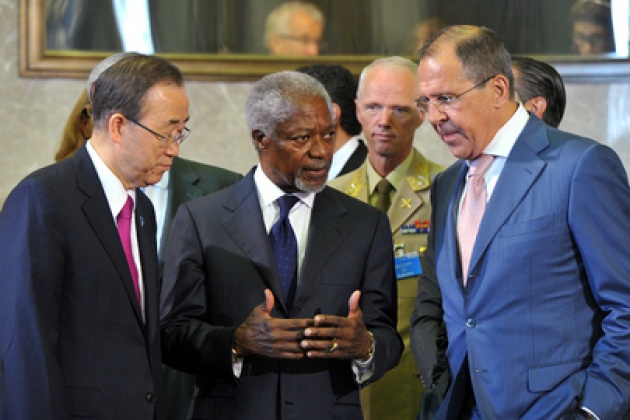 Why Does the ICC not Assume Syria Investigation Nonetheless?
Under current procedures with respect to states that are not ICC members, it cannot prosecute unless referred by the UN Security Council. It should be recalled though that the ICC is not subject to the overall authority of the UN Security Council – in other words, the ICC and the UNSC are independent institutions of each other. It is my opinion that the ICC should find alternative methods to exert pressure upon the UNSC to refer Syria. There are several more or less subtle options, but the ICC cannot allow its credibility to be linked to and drain away with the failures of the UNSC on Syria. Even if the ICC frequently may have to rely upon big powers for everything from arrest and execution of judgment to evidence and resources, the rule of law ultimately proves its legitimacy by acting independently of political power. See our Blog for Film – "UN Security Council Must Refer Syria to ICC says UN Human Rights Chief"
Ambassador Muhamed Sacirbey - FOLLOW mo @MuhamedSacirbey


Facebook-Become a Fan at "Diplomatically Incorrect"








Twitter – Follow us @DiplomaticallyX







See more at our Popular Video Blogs & Current News Event Articles – www.diplomaticallyincorrect.org