A couple month ago I went to Buenos Aires(Argentina) because I was selected to participate in TALENTS BUENOS AIRES. This instance is an academic, cinematographic and networking activietie for filmmakers, creative thinkers and artistic individuals from South America in order to disscus and develop their cinematographic projects.
The Talents Buenos Aires is an initiative of the Universidad del Cine in cooperation with Berlinale Talents, the Buenos Aires International Independent Film Festival (BAFICI) and the Goethe-Institut Buenos Aires. Talents Bs As focuses on emerging filmmakers from South America (Argentina, Bolivia, Brasil, Chile, Colombia , Ecuador, Paraguay, Perú, Paraguay, Uruguay and Venezuela exclusively).
In this ocassion we had the change to be part of three different workshops, the edition workshop, the sound design workshop and the project development workshop. I was selected to participate in the last one with our feature film project "Green Grass".
The experience there was an incredible chance to be in touch with people that is passing trought the same creative problems and also creating new ways to produce their independent films. Also I must say that the experts that were invited to give the master classes were a first line selection. (CAO GUIMÃRAES, EZEQUIEL ACUÑA, ROBIN GUTCH, MATTHIJS W. KNOL, JONAS MEKAS, GABRIEL MEDINA, JUAN VILLEGAS).
More than talk about my experience I want to invite you all to submit to this instance because there´s a chance in all the places of the globe. The Talents International initiative are located in strategic countries in each continent and they are focused in a regional perspective in order to find the filmmakers of the future in cooperation with locally based international film festivals.
The locations around the globe are Guadalajara, Buenos Aires, Beirut, Sarajevo, Tokyo, Durban and the Berlinade Talents. The filmmakers of each specific region can apply to their respective region, but for the Berlinade Talents all the world is invited to participate.
Talents Guadalajara
International Talents-initiative for emerging filmmakers from Mexico, Central America and the Caribbean, during the International Film Festival Guadalajara.
Talents Beirut
Emerging cinematographers, editors and sound designers/score composers from Algeria, Bahrain, Egypt, Iraq, Jordan, Kuwait, Lebanon, Libya, Morocco, Oman, the Palestinian Territories, Qatar, Saudi Arabia, Sudan, Syria, Tunisia, the United Arab Emirates and Yemen will be eligible to apply online at www.talents-beirut.com.
Talents Durban
Edition of Talents Durban will take place during the Durban International Film Festival.
Talents Buenos Aires
Talents Buenos Aires, during the Buenos Aires Festival Internacional de Cine Independiente (BAFICI).
Talents Sarajevo
Talents Sarajevo in the Sarajevo Film destival.
Talents Tokyo
Organized by Tokyo Metropolitan Government (TMG), Arts Council Tokyo (Tokyo Metropolitan Foundation for History and Culture) and Talents Tokyo Organizing Committee (TOKYO FILMeX)
That for now! And thanks for read!
Buenos Aires Talents 2014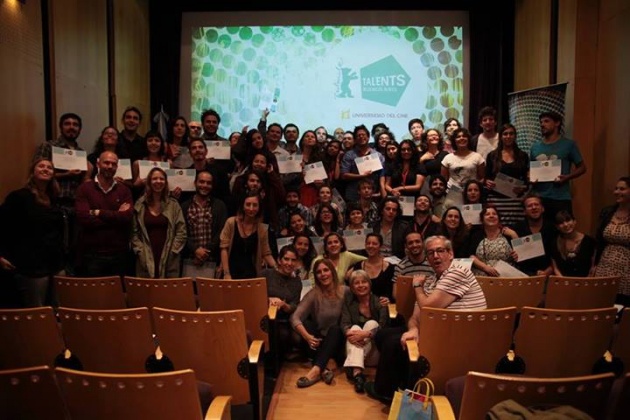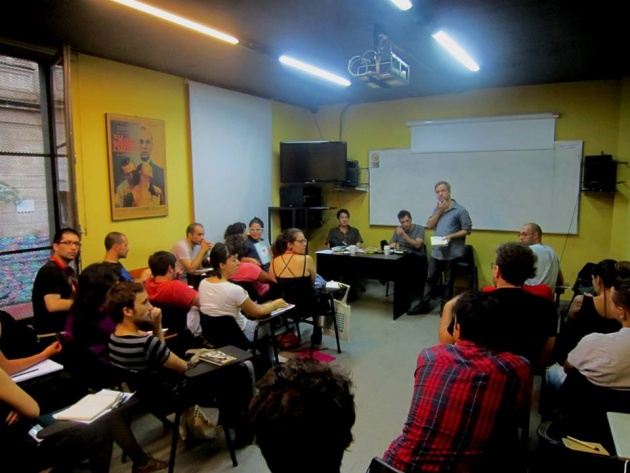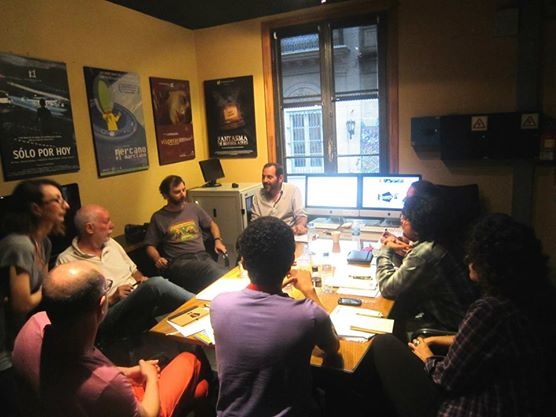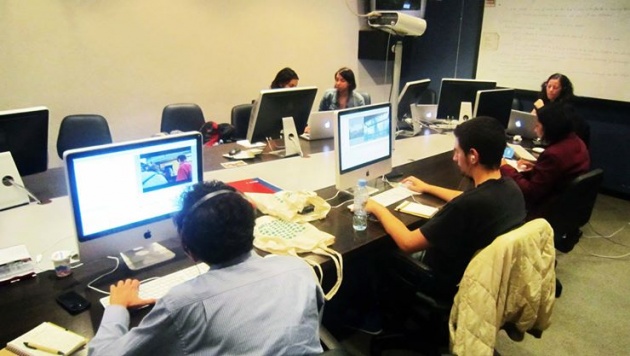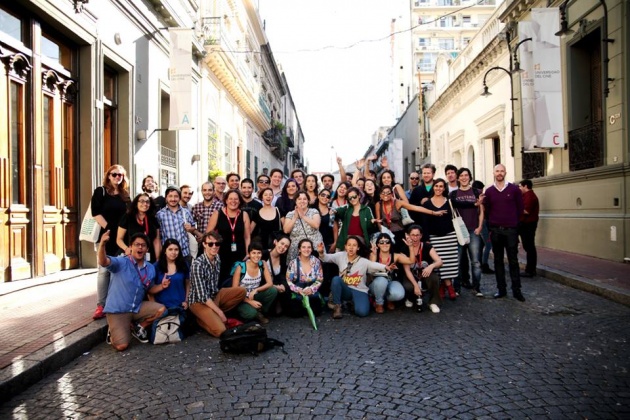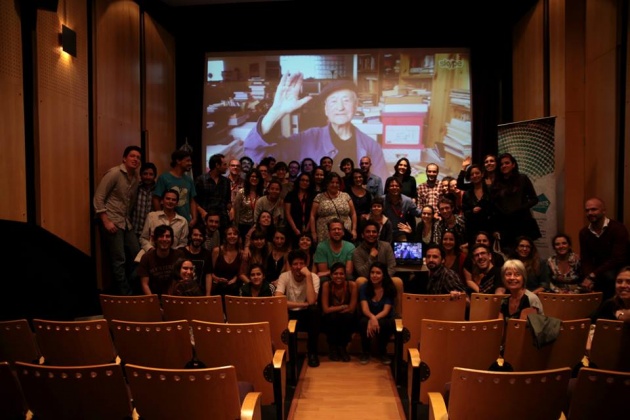 With Jonas Mekas in video conference!!!
Ignacio