TANDURI CHARGHA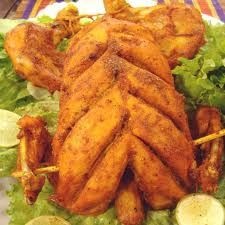 Hey everyone! Today I will share how to make tanduri chargha.
INGREIENTS:

Chicken: 1 kg
Yougurt: half cup
Lemon juice:2 tsp
Vinegar: 2 tsp
Tanduri Masala: 3 tsp
Salt: 1 tsp
Ginger garlic paste: 2 tp
Oil: 1/4 cup
INGREDIENTS FOR TANDURI MASALA

Salt: 1 tsp
Garam masala: 1tsp
Red chilli powder:3 tsp
Orange red color: half tp
Coriander: 3 tsp
Anisesseed: 2 tsp

HOW TO MAKE TANDURI MASALA:
Take salt,garam masala red chilli powder, orange red color, coriander, aniseseed in a blender and blend all these well.

HOW TO MAKE CHARGHA:
Apply cuts on chicken.
Then take a bowl and add yogurt, tanduri masala, salt, lemon juice, vinegar, ginger garlic paste and oil it.Mix all these well.
Now marinate chicken in this mixture for two hours
Then cook it on slow flame in a pan.
Delicious tanduri chargha is ready. Enjoy with your loved ones.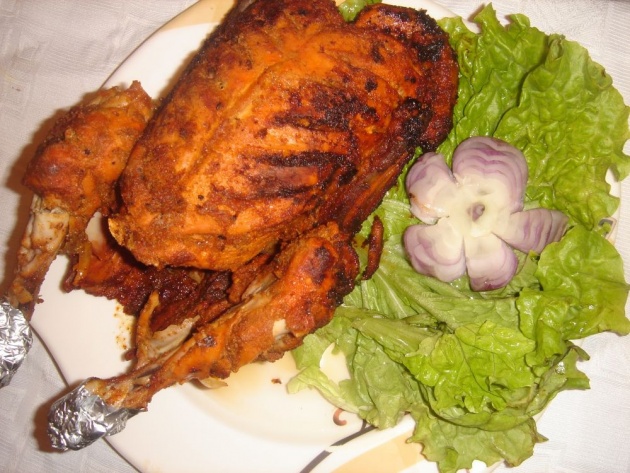 Thank You.
Written by: BRIGHT AQUA