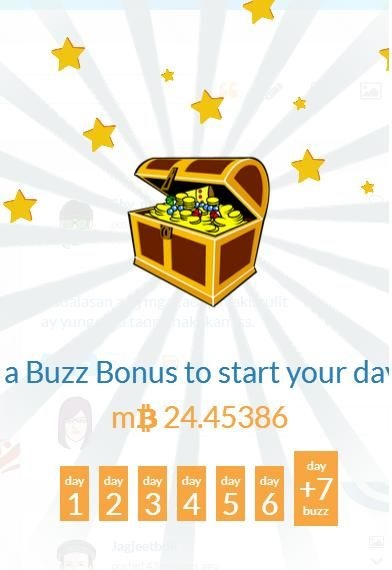 A slight decrease on my treasure box as I've received 24.45386 mbtc today (March 5,2015)
I did not reach the number of power ups needed to reach or even surpass the buzz points I have yesterday. But the amount is still fine for me.
And as I've checked again the leaderboard, seems like I'm still on my place since yesterday - #2.
Oh, what a day! I hope you guys are also happy with what your earning here now.
Many have been asking me how I achieved such amounts? Well, honestly, I also don't know. But I tried to become more active lately and submit something that is desirable on all categories.
I've also been a slowpoke in here, but through the help of Jean's blogs that I used to read everyday, it gave me hope that it is indeed possible to achieve such kind of achievements.
Again, I want to thank everyone for this ^_^