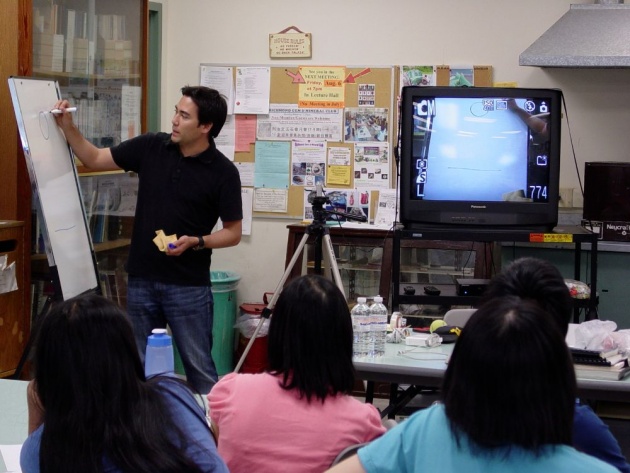 Having both a degree in Film Animation from the Emily Carr University of Art and Design and an Bachelor of Education from the University of British Columbia, I get asked to teach a lot of animation workshops around the world at various film festivals, conferences, museums and galleries. Back in the mid to late 2000's, I used to teach post secondary classical animation courses part and full time at the Centre for Arts and Technology in Kelowna, BC for over 4 years. I even created an entire classical animation diploma program while I was there. In 2005, I even taught high school computer animation for a year.
These days I don't teach on a regular basis anymore but rather I focus most of my time on just animation, documentary and commercial production. Although I found that I can still maintain my love of teaching others animation by conducting solo animation workshops. By conducting animation workshops that last from a few hours or day long, I can still teach but I'm not committed to teaching classes every week. Therefore, I have the flexibility to choose the age, location and dates I want to teach which works out great with my busy production schedules.

Recently, I've been invited to Białystok, Poland to teach a four day animation workshop as part of the ZUBROFFKA International Short Film Festival. The festival takes place from December 3 to 7, 2014. I've never been to Poland so I'm excited to get a chance to travel there in a few months and work with students at their festival.
The great thing about being able to teach workshops is that I get to travel the world to various film festivals for free. As well, most festivals offer an honorarium and per diem. This is one of the coolest perks of being a filmmaker who is also an educator, it's a great way to see the world, meet new people, and teach people the joys of creating animation!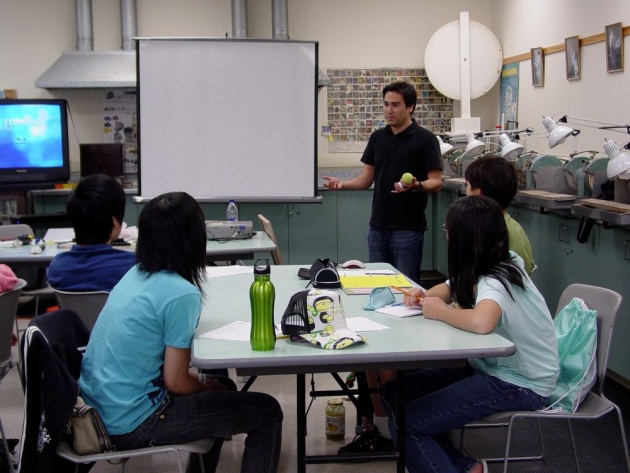 (Here I'm teaching a class on how to animate a bouncing ball which encompasses many different principles of animation)
Here's a list of 12 principles of animation that I usually teach as part of my animation workshops:
1. Anticipation
2. Staging
3. Straight ahead action and pose to pose
4. Follow through and overlapping action
5. Slow in and slow out
6. Squash and stretch
7. Arcs
8. Secondary action
9. Timing
10. Exaggeration
11. Solid drawing
12. Appeal
Here's a 'how to' video I created about how to animate using sticky notes...like I do in some of my films! Please subscribe and buzz to see more of my upcoming films and read new blog posts!