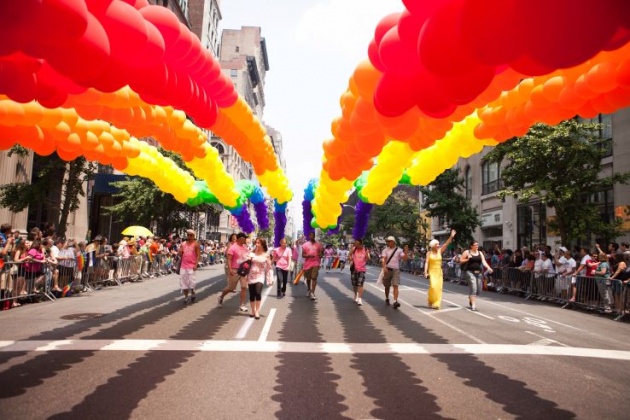 It's hard to believe, after how far the gay rights movement has come, that we're still doing this. But here we are.
Republican Indiana Gov. Mike Pence has signed into law a bill that allows private businesses to discriminate against gay and lesbian consumers, according to CNN. The "Restoration of Religious Freedom Act" is meant to allow businesses and corporations to cite "religious beliefs" as a defense, should they be sued by a private party for discrimination.
This of course means that Gov. Pence and the state of Indiana are prioritizing the religious beliefs of a company or corporation (after all, corporations are people!) over the basic human rights of a gay person.
Right on queue, tech industry titans have swooped in to decry the move, led by Salesforce CEO Marc Benioff.
Benioff tweeted yesterday that Salesforce would be canceling all programs that require customers or employees to travel to Indiana. Currently, Salesforce employs around 3,000 people in Indiana and holds conferences in the state that see upwards of 8,000 attendees, the removal of which will undoubtedly have an impact on Indiana's economy.