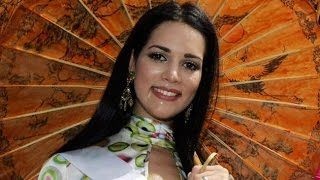 The Spanish website ABC.es claimed the couple were trying to get back together after two years apart when they were killed.

It was reported that their daughter was expected to be taken to the US to live with her maternal grandparents in Orlando, Florida..
Two teenagers have been jailed for killing a former Miss Venezuela and her British ex-husband.

The boys, aged 15 and 17, were each sentenced to four years for their parts in the deaths of Monica Spear and Thomas Henry Berry.
President Nicolas Maduro later said a tyre had burst on the victims' car after it ran over something on the road, apparently placed by robbers to stop traffic.

A recovery truck arrived to help the family, but its crew were chased away by the armed robbers.