Dear all,
Film Annex would like to thank all of you who contributed to make the 2014 New York Open Team Championship a huge success. Your time and effort were greatly appreciated and made this year's event one of the best we have ever had!

Once again this year, Film Annex was sponsoring the event as its ongoing effort to support the sport of Judo. The winning team, France, and the Japanese and German teams (2nd and 3rd place) were rewarded with Bitcoin prizes for the first time in an international sports competition.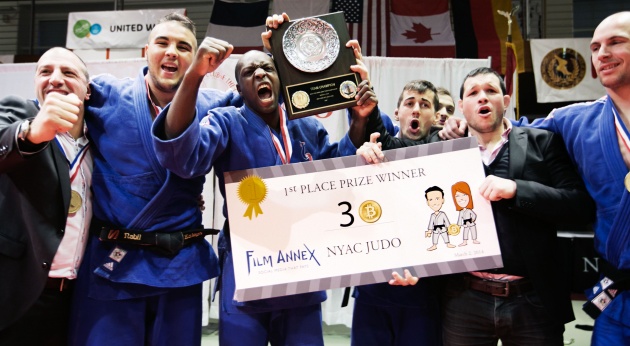 The tournament also welcomed for the first time two Women Judo Teams, USA and Japan. This reflects Film Annex's ongoing effort to support digital literacy and women's empowerment in developing countries and all over the world through the Women's Annex Foundation.

Updates on pictures and videos on this event will be available in the next few days at:
www.JudoArts.com and www.filmannex.com/judo. Stay tuned as we will soon release videos of the event.
If you are not registered on Film Annex yet, you can create a profile here and generate revenue with your content.
We are looking forward to the 2015 NY Open Judo Championship!

Thank you all,

Francesco Rulli
Film Annex President and Founder