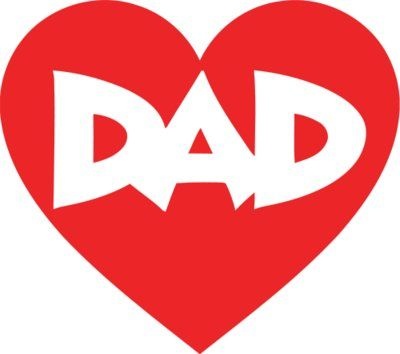 One winter day,
Walking around the streets of Hanoi, passing through the bridge, the house, the three works design, build ... My eyes blurred, the three very proud of the three of you were brilliant!
Son of times looking back on past memories of his three children, childhood innocence in the third, it calm three sir!
Son walking in the park, the beast does not make me scared as the first time I saw them again, I remember the fear each time you are tying three ... now three more children, but not the three-sir three daughters had grown up, no longer shy, scared anymore, three three okay, do not worry!
I saw kids playing fun in kindergarten, children help each child to slip deck so they will not fall as three still worked for me in the still tiny, laughing at them, eyes bright in the memory ... his childhood pictures. Sitting on the carousel, I remember back to three, three is often the swing stand for children because of the fear of falling, the three children find themselves transported DC cover, lovingly, peacefully in the warm embrace of the three.
On the more sense it is three days away from the children, the little children's love of three, never once cooked three meals for the price, but back then I learned to cook at least three meals and eat DC I cook, later I was very angry with his regret and three, sir. I'm sorry, okay three! Children love to cook three meals, three is the best chef I've ever known, often cooked three dishes you like, look at me funny delectable three, three-dimensional human remains so. I can still remember the first and only time I was three caning because naughty children, three new reviews the only one that I have three very angry, you give up the house his grandfather, he coax me forever that I did not have to listening, speaking, still I have that stubborn forehead. So have to coax three children, carrying children on his back three songs, I enjoy it very much, I remember that day, his anger and love are three more shows ...
Three were instilled in me the love of literature, poetry teaches three or, the third sentence sweet folk teach spelling, writing and teaching all children to read the first three are all injured wife of Tu Xuong, when I stepped on a third grade reading poems take me home to the river Me Te Hanh, while the second class, third told me to recite the poem "hometown" of Jiangnan, a long poem, but I still like interesting recite, three had instilled in me the love motherland, love the pond, love river, bamboo groves, meadows fatigue fly off, love the village ... three teaching me to love , for teaching me to live for others, that tolerance, forgiveness. . .ba the teacher that I had worshiped in my heart, who taught me the first lesson, teaching me to pick ourselves up after each time you stumble after the low point was when my life is now more the waves are still trying to overcome.
But three, sir, are times when I felt so selfish, so every time I felt so ashamed of three, I will try to improve ourselves three, sir, I will do it because the three girls that. . .
Three of my son, I love, love three
Day three is the day you leave the sink in tears, a loss is too large, the sky collapsed under my feet. But the next day, I was trying to be strong, you have to walk with their feet although very difficult, leaving three arms, around the sky so vast and at first I was playing with, but I have more concrete steps and three, sir, every time I stumble back to look up into the sky, you know there are three, and watched me, not three?
I've been trying to hide the sadness, the tears are in my heart melt and I was laughing so much because I know three would love to see the three girls laughed. . . .
Sometimes I feel lonely three sir, I also had my first love makes me feel warm in my heart but now its just the step between the road full of hardships and challenges, I have no who you really sincere side, so the three go to child transmission power of three, okay then I'll relay stronger.
This is the center line of the post for three, thanks to the wind sent the three, the sadness of life not knowing her daughter share with one daughter and said Daddy, okay! Three daughters remember much, in that third place have felt cold and lonely three? I will live it's good to see three warm heart!
Three normally present in the human dream to wake up with tears when I fell, because remember you. Thank you for always next three children!
Well, I still love writing too three, whatever is not journalism, but I have always pursued my love poetry because it makes you see the depth of your soul and find better love life. The last word I want to say, from the bottom of my heart: "I love you three so much! Thank you three for the three of you."