My wife, Katie Sweeney, is a fanatic about Broadway musicals; she loves attending Broadway shows and listening to Broadway music. Only naturally, she wants to share this passion with her children. Several years ago, she took our autistic son, Dusty, to a Broadway musical. She had purposefully arranged for box seats to be away from the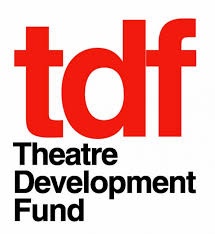 crowd. In the middle of the second act, they were asked to leave. Dusty was making some noise, and the 'backstage' complained. It was very difficult for Katie to drag Dusty screaming out of the theatre. That feeling of rejection was gut-wrenching for Katie.
In 2011, the Theatre Development Fund (TDF) launched the Autism Theatre Initiative (ATI) with an autism-friendly performance of The Lion King on Broadway playing to a sold-out audience of autistic kids and adults and their families. ATI's mission is to make theatre accessible to children and adults on the autism spectrum and their families. Slight adjustments to the production are made to reduce jarring sounds or lighting effects. In the theatre lobby there is a quiet area staffed with autism specialists, if anyone needs to leave their seats during the performance, and designated family restrooms are available. TDF provides visual character guides for the audience and squishy toys for calming nerves. A lot of time and thought goes into staging an autism-friendly performance to optimize the theatre experience for a population that heretofore didn't have the opportunity, or as in Dusty's case, was asked to leave in the middle of a show.
The Autism Theatre Initiative was highlighted on CNN's Impact Your World. The Sweeney Family was proud to be featured in this segment. Since then, thanks to TDF and ATI, Dusty has been able to experience the joy of Broadway by attending autism-friendly performances of Mary Poppins, Elf, Wicked, and has been back to see The Lion King twice more.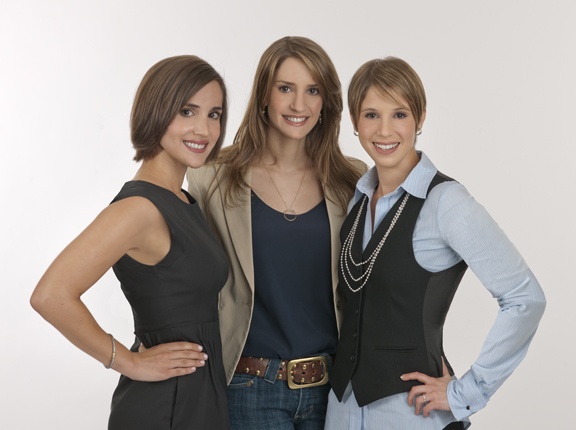 The Feld Sisters
Monday, we were able to pay back a little of the joy that this initiative has brought to Dusty and thousands of autistic kids and adults by attending the annual TDF Gala at the Edison Ballroom here in Manhattan. It was a very fun evening celebrating 35 years of TDF's TAP (Theatre Accessibility Program) and honored Nicole, Alana, and Juliette Feld of Feld Entertainment. Feld Entertainment owns and produces Ringling Bros. and Barnum & Bailey Circus, Disney on Ice, Feld Motorsports, Disney Live, and Marvel Universe Live. They have a longstanding commitment to making live entertainment accessible to underserved individuals. In April, Feld will present an autism-friendly performance of Disney Junior Live on Tour Pirate & Princess Adventure. Drama Desk winner and Tony nominee Tovah Feldshuh was the Gala's host for a lineup that included Johnathan Lee Iverson, Ringmaster, and Duo Fusion from Ringling Bros. and Barnum & Bailey Circus; the singing string quartet Well Strung, and Broadway force and Tony Award nominee Melissa Errico.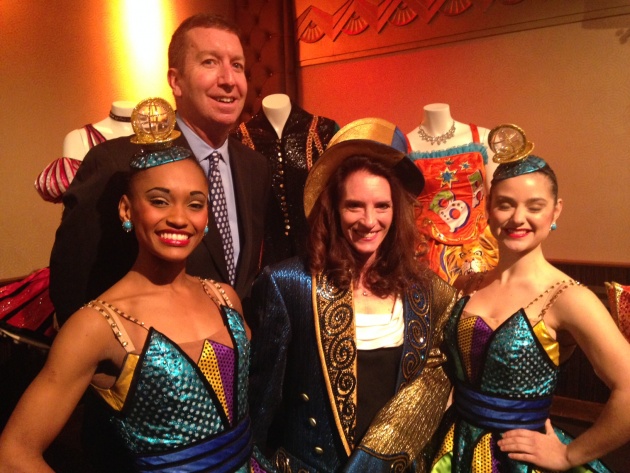 Mike and Katie Sweeney with Ringling Brothers Performers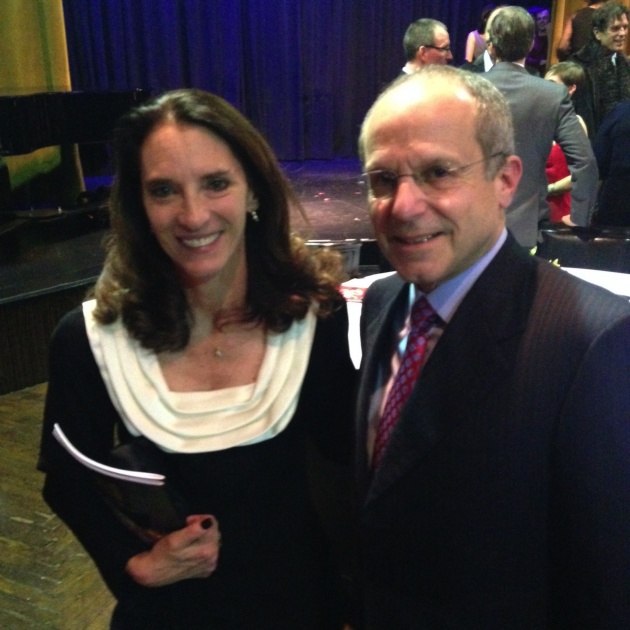 Katie Sweeney and Kenneth Feld of Feld Entertainment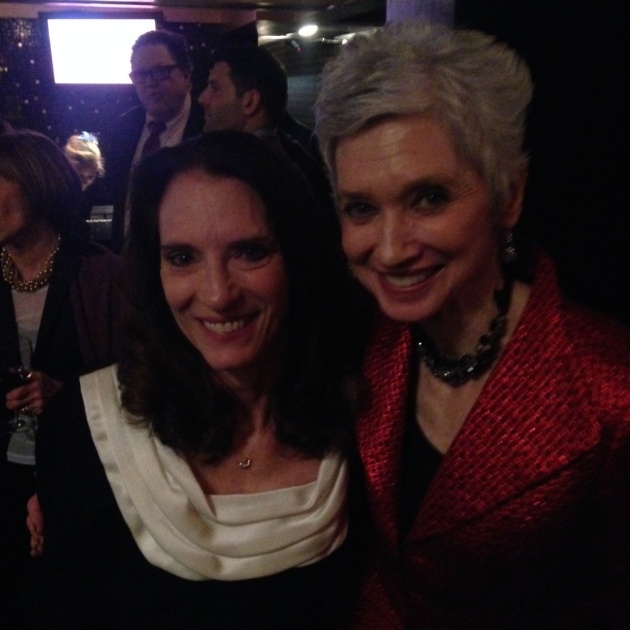 Katie Sweeney and Lisa Carling - Director of TDF Accessibility Programs
Thanks to everyone at TDF, Dusty Sweeney has become a Broadway musical fanatic just like his mom. No more getting asked to leave in the middle of the second act. Those days are behind us as TDF makes Broadway accessible to all special people!