The world has a wonderful array of beautiful gardens so it's no surprise they form the backdrop for countless films. Many of these enchanting gardens, especially those in the UK, often come with a splendid house attached. Both of which lend themselves well to period dramas, such as Jane Austen. Britain's gardens have starred in a wide variety of film genres including James Bond and The Wolfman. Sometimes the location is clearly recognisable but often times it's been altered beyond recognition. The Eden Project, for example, has been an ice palace and the Congolese jungle. So let's take a look at some beautiful and famous gardens that have featured on the big silver screen.
Harry Potter and the Philosopher's Stone - Alnwick Castle, Northumberland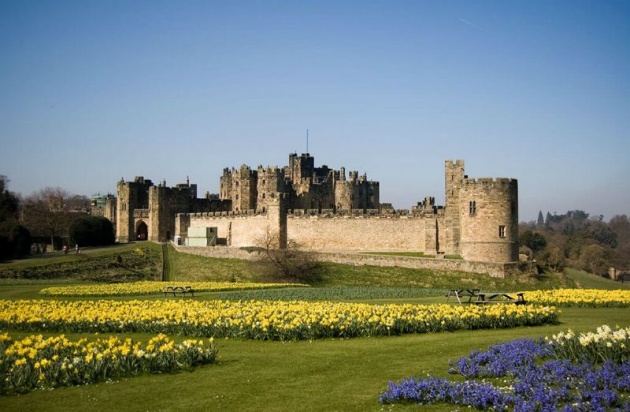 The first film in the Harry Potter series featured a memorable scene where Madame Hooch gave her flying lessons. The backdrop for this imaginative piece of cinematography was Alnwick Castle in Northumberland. The current Duke of Northumberland and his family currently reside in this stately home and is receiving renewed interest from the public following its use for interior and exterior shots of the now famous Hogwarts. Jane Percy, Countess of Northumberland created the gardens in 2001 at a cost of 42 million. The first phase involved creating a fountain and the initial planting, followed by a 'tree house' that includes a café and a poison garden where they are cultivating cannabis and opium poppies.
Tim Burton's Alice in Wonderland - Antony House, Cornwall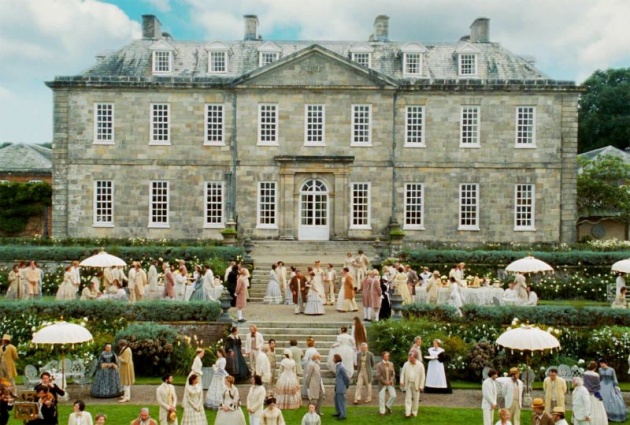 The garden scenes in Alice in Wonderland and partly imaginary and partly real. As with many of Tim Burton's films this movie uses a lot of computer generated imagery but some of the garden scenes took place in the grounds of Antony House. The garden was designed in Georgian times by Humphrey Repton and a formal garden that has the 'National Collection of Day Lilies'. Yew hedges and topiary were added in the 19th century and there are extensive woodland walks for visitors to enjoy.
Midnight in Paris - Claude Monet's Water Garden, Giverny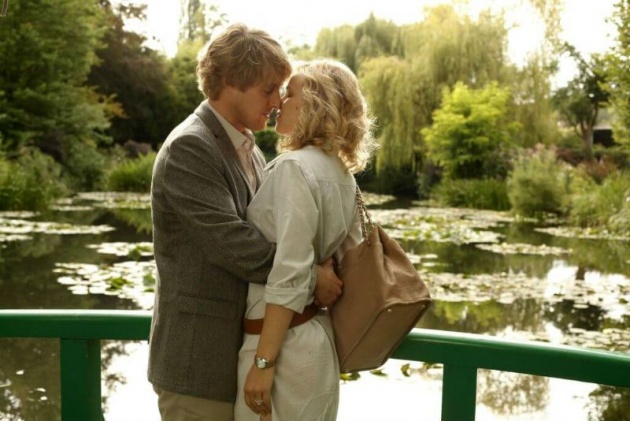 Midnight in Paris is a recent release by Woody Allen and features a romantic scene on a famous Japanese bridge. This bridge is situated in a Water Garden in Giverny, France that was the inspiration for some of Clause Monet's paintings. There are actually two parts to the garden, a flower garden called Clos Normand and a Japanese inspired water garden where filming for the film took place. Monet bought the land where the water gardens are situated in 1893 and began landscaping by constructing a number of different sized ponds. The bridge featured in the Woody Allen film is covered in Wisteria and his water gardens became his inspiration for more than 20 years.
Notting Hill - The Zen Garden, Bayswater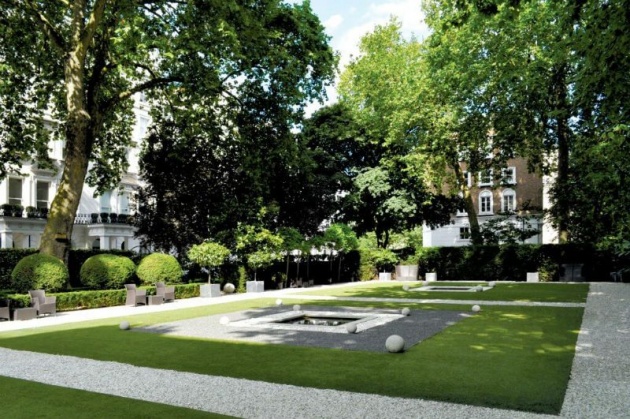 This famous garden is opposite the entrance to the Hempel hotel in Bayswater, London and was where Julia Roberts accepts a proposal and the subsequent wedding takes place, in the romantic comedy Notting Hill. The Zen Garden was designed by Anouska Hempel and beautifully adds to the charm of the Hempel hotel.
Pride and Prejudice - Stourhead Gardens, Wiltshire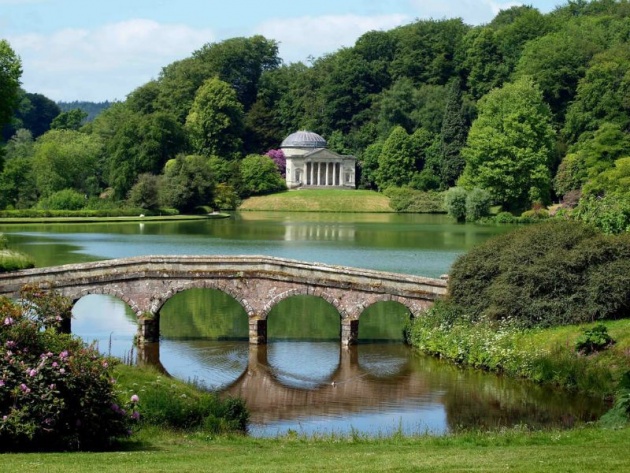 Darcy first proposes to Elizabeth in the modern adaptation of Pride and Prejudice in the Apollo Temple located in Stourhead Gardens. These Somerset gardens are well worth a visit if you happen to be in the area and you can also enjoy taking a look around the historical house. The centrepiece of the gardens is a magnificent lake where the surrounding temples are reflected and mystical grottoes and exotic and rare tree specimens line the banks. The estate is more than 2.5,000 acres and the chalk downs, ancient woods and farmland are successfully managed for wildlife.
Willy Wonka and the Chocolate Factory - Inside the Factory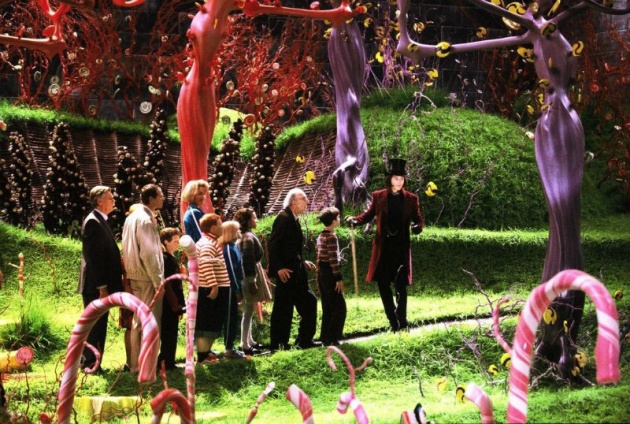 While not actually being an actual real live garden you can visit who wasn't wowed by the garden in the chocolate factory of Willy Wonka. With a chocolate river, that you can sail down on a boiled sweet boat the sweet makers guests were definitely amazed by their surroundings. And not forgetting the Oompa Loompa gardeners, who took care of the garden maintenance. These gardens are well worth including in this list of popular gardens in movies.
Memoirs of a Geisha - Hakone Gardens, Saratoga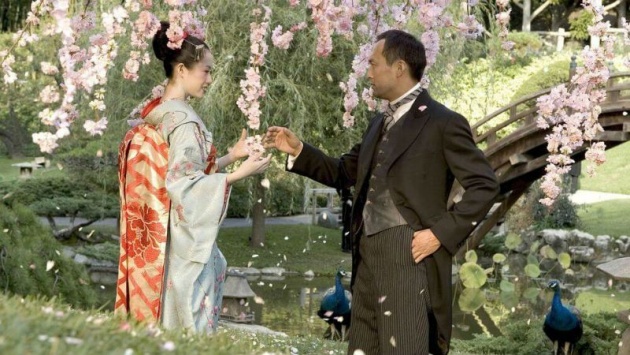 Halone Gardens, Saratoga, California was one of the locations used in the movie 'Memoirs of a Geisha'. Notable features include a bamboo garden, a Zen garden, a garden for strolling, tea houses and a Cultural Exchange Centre. Today Hakone Gardens are administered by a non-profit organisation that was established in 1984 to restore the gardens to their former glory without the need for public funding.
Enchanted - New York Central Park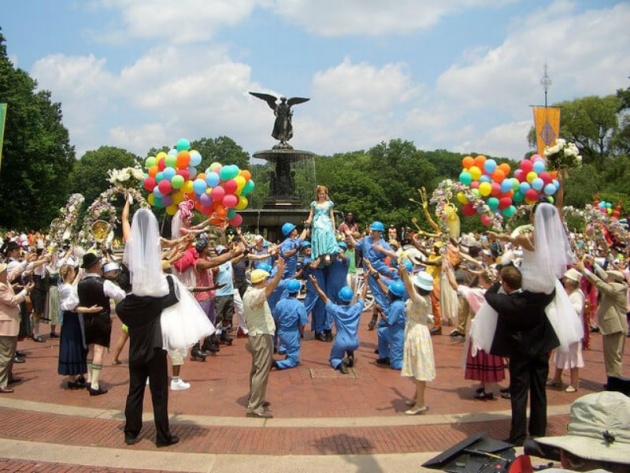 Central Park became a vibrant location in the Disney film 'Enchanted'. Princess Giselle played by Amy Adams sings a musical number while running through he park with a steel band, roller skaters, Bavarian dancers and buskers.
The Secret Garden - The Garden Itself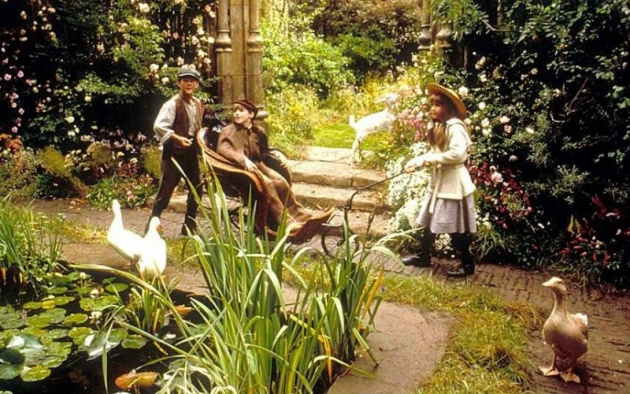 The Secret Garden is a children's novel that has captured the imagination of many young people and it was brought to the silver screen in 1993. A young orphan girl finds her way into the abandoned garden of her uncles estate where she comes to terms with her grief.
Forrest Gump - Savannah History Museum, Georgia, USA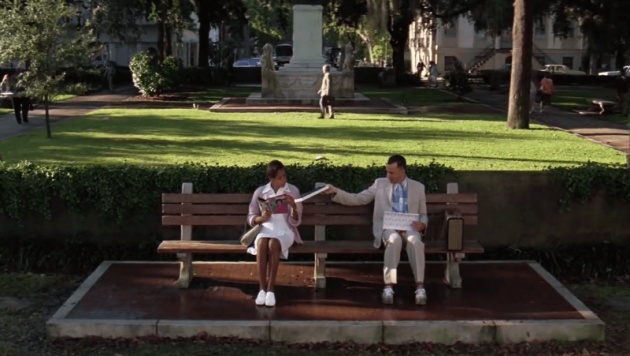 Tom Hanks, who plays Forrest Gump, sits on a bench and tells his life story in the garden of the Savannah History Museum.
There are plenty of other memorable movie scenes that involve gardens so next time you pay a visit to the cinema take note of the scenes filmed outside. Who knows you could get some inspiration for your own garden and if you need some help recreating it why not give us a call and we'll come and help.