How are you all?
I am new here on this community (bitLanders). My name isSher Muhammad.
This is my very first blog which I am going to write for bitLanders.com
I saw a tutorial about this website, I know there are many users who really don't need this video, but there are also many new users such like me, who are joining this platform so I am sharing this video for all of these new members who joined recently
Video Courtesy by (Atta Rehman youtube Channel)
When I was seeing some videos about free internet Earnings, I saw Atta Rehman's this video and then I joined this site, I follow the instructions of micky-the-slanted-salerno and Hillary-summers to complete my tasks.
Tasks which I got when I joined this site:
Quests box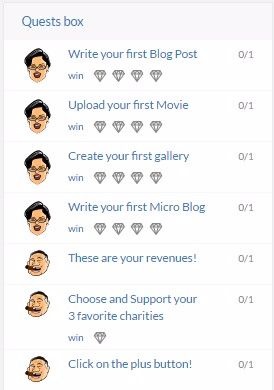 Daily Quests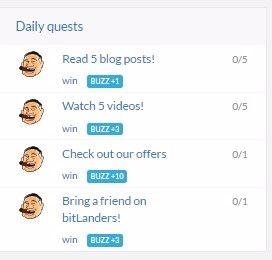 I complete these all Quests but two Quests still remains which I will try to complete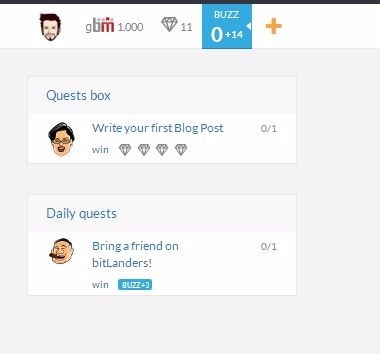 After joining and completing these quests I searched key word "tutorial" in the search bar of website and I found some videos of Own-Muhammad in which I get learnt more new things about this amazing website. I saw some payments proofs also that's means this website 100% paying and trusted. So I decide to start my journey here.
Watch this video for Withdraw proof and procedure:
How you can take a Withdraw from Bitlanders? Withdraw Proof:
I read all sections in FAQ page. I also read about this website in About section where I get know about the team of this website and I got a amazing presentation of bitLanders about advertising on bitLanders
https://cdn.bitlanders.com/pdf/BL_Gaming-For-Good-Prsnttn-6.pdf
You can download this presentation by click here.
In this presentation I got the bitLanders team.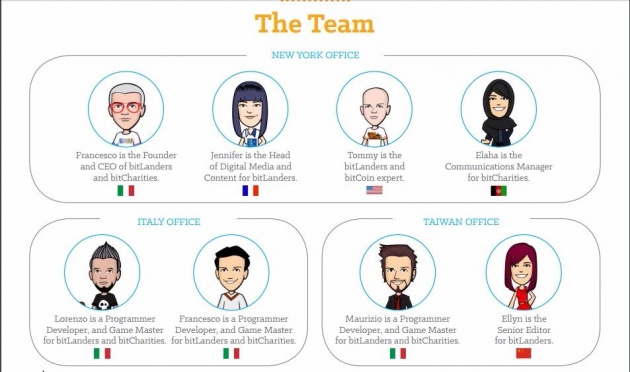 I have tried to get their profile links by searching here but I got some of them.
1- Francesco
He is the founder of bitLanders
http://www.bitlanders.com/francesco
2- Ellyn
She is Senior Editor for bitLanders
http://www.bitlanders.com/ellyn
But during visiting RomanNawab profile I read a micro blog post about bitLanders Team members then I found some more persons in their team. Check this Micro blog Post (http://www.bitlanders.com/mb/4871669)
In this post I found some more persons who are
1- bitLanders (http://www.bitlanders.com/bitLanders)
2- LrY (http://www.bitlanders.com/LrY)
3- Micky-the-slanted-salerno (http://www.bitlanders.com/micky-the-slanted-salerno)
after reading this microblog post I login in chat to see about these persons may be one of them online there I can talk with him to get know something more about this website but I found the user with same avatar of Sir Micky but there is a little difference of name he not answered me back, than I talk to Khokarjamal69 and he tell me about the team of bitLanders. I found one more person Hillary-summers and ballz these three faces I have already seen during completing my Quests.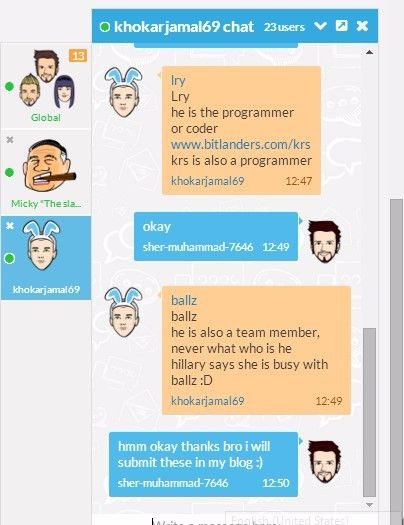 1- Hillary_summers (http://www.bitlanders.com/hillary-summers)
She reviews our blogs and gives rating on them.
2- Ballz (http://www.bitlanders.com/ballz)
No idea about him but I think he is monkey :-P
3- Jenjenb (http://www.bitlanders.com/jenjenb)
She controls revenue and Advertisements.
4- krs (http://www.bitlanders.com/krs)
5- LrY (http://www.bitlanders.com/LrY)
Both are programmer of bitLanders (this info I get form khokarjamal69)
So finally I got all the team of bitLanders here. Now I can write them together here.
1- Sir Francesco Rulli (owner ofbitLanders)
Moderators:
1- Miss Hillary-Summers (who review our contents)
2- Sir Micky-the-slanted-salerno (who helps us and guide us here)
3- Sir LrY (who is the web developer)
4- Sir krs (who is the programmer)
5- Miss Jenifer Bourne (Who is the controller of revenue and Advertisements)
6- Ballz (I don't know his or her Duty)
Their avatars are here: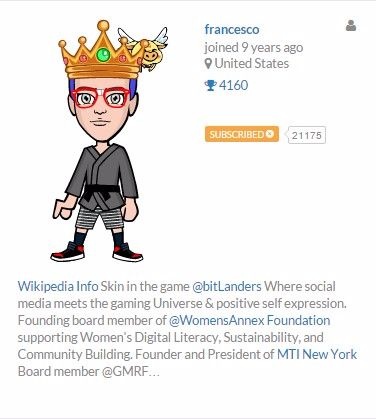 Sir Francesco Rulli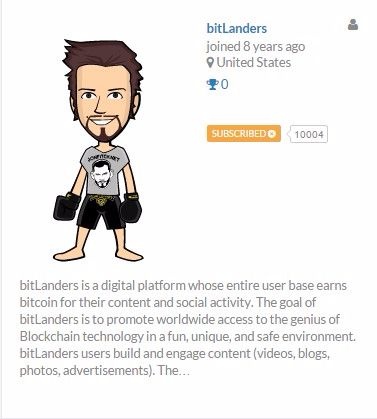 bitLanders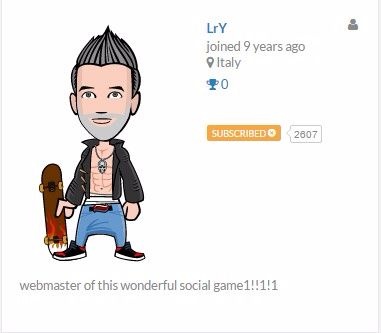 Sir LrY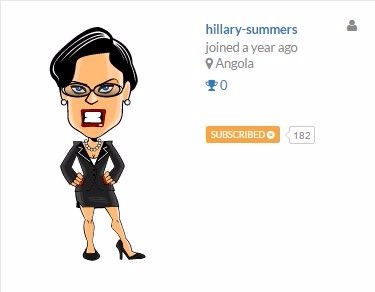 Miss Hillary-Summers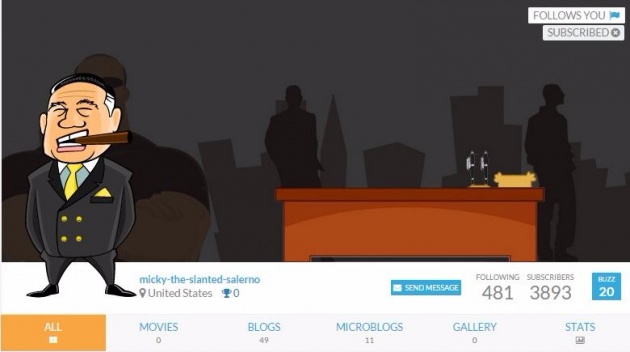 Sir micky-the-slanted-salerno
I have visit all there profiles and I have also followed them, but when I was reading blog_posts of Sir Micky-the-slanted-salerno I read many blogs about updates on here.
I read many blogs such as about (spamming and banning, rules, new accessories in shop,double reward topics and many more interesting blogs),
So what we should do to stop these spamming:
I think we should follow the rules of bitLanders which they have made to protect us, in this way we all can use this platform for better way, as if you want to earn some money here you can easily earn without spamming you can write quality blogs, you can create some quality content like movies and galleries then you need to just submit them it will cost 10 gems on each content whenever you submit it.
Miss Hillary-Summers will review your contents and will rate it with 1, 2, 3, 4 or 5 stars, Which means if you
Get 1 star, it will returns you your 1 Gem back and will also reward you with +1 Buzz bonus for 5 days if you got it on blog_post, and for 3 days if you got it on movies or galleries.
And if you got 2 stars then you will got 2 Gems and +2 Buzz bonuses.
On 3 stars, 3 Gems and +3 buzz bonus.
On 4 Stars, 4 Gems and +5 buzz bonus.
On 5 Stars, 10 Gems and 15 buzz bonus.
So I wish to get 5 stars on my blog post as I will get my Gems back with +15 buzz bonus for 5 days.
You are all also can write some quality blogs to get this rating and for boost up your buzz score, as much buzz score will give you much earnings.
In this way you can avoid these stupid things such like spamming and buzz dealing.
This was my first day on this community and I learnt these things by here some good users,
1- Wayeez
These guys help me a lot to find out some good things about this site. Thanks a very lot for all of you who read my blog,
Soon will meet you in my next blog, about my new experience of this site……..!!!!
so I can write here (To be continued……………………………………………………..
^____^ Sher Muhammad~~~~