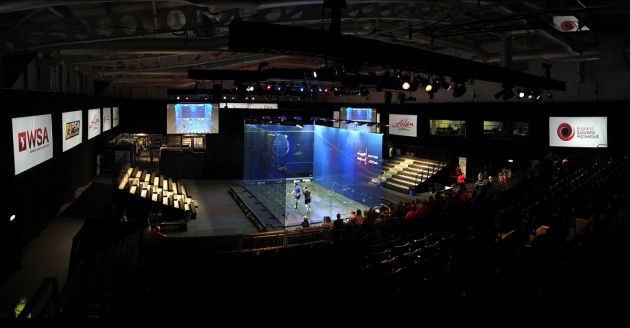 The 2014 Allam British Open Squash Championship began today in the city of Hull, England. For those of you who are out there and don't know the general world of squash, The British Open is one of the most prestigious professional squash events after the World Championship. The British Open has been won by some of the greatest squash players in the world including players like Peter Nicol, David Palmer, Ramy Ashour, and England's own Nick Matthew. Also Pakistan's Jahangir Khan holds the record for the greatest number of British Open win with 10 titles. With all of this great history of the event, the 2014 British Open is sure to be an exciting one for the record books.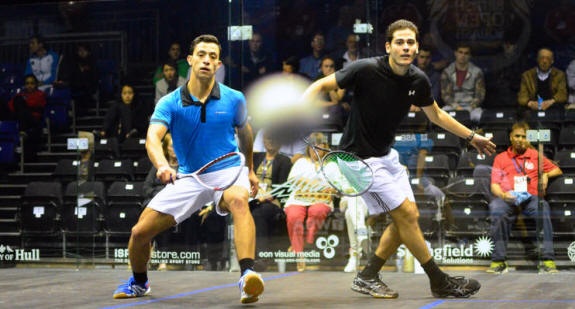 Last year the British Open was held in the football stadium in Hull called KC Stadium. However, this year it has moved in to an indoors arena which is much more suitable for the game because there were some problems with the court last year. For the first round of the Men's draw, there weren't too many upsets for the day except for Fares Dessouki of Egypt beat his countryman Karim Abdel Gawad after suffering a injury in the 5th game. Also, France's Mathieu Castagnet pulled off a big win today against Spain's Borja Golan who is currently number 6 in the world. A great result for the young Frenchman.
Much more results to come this week from the 2014 Allam British Open Squash Championship so make sure to check back in for more updates.
http://allambritishopensquash.com/2014day03/
http://allambritishopensquash.com/category/today/