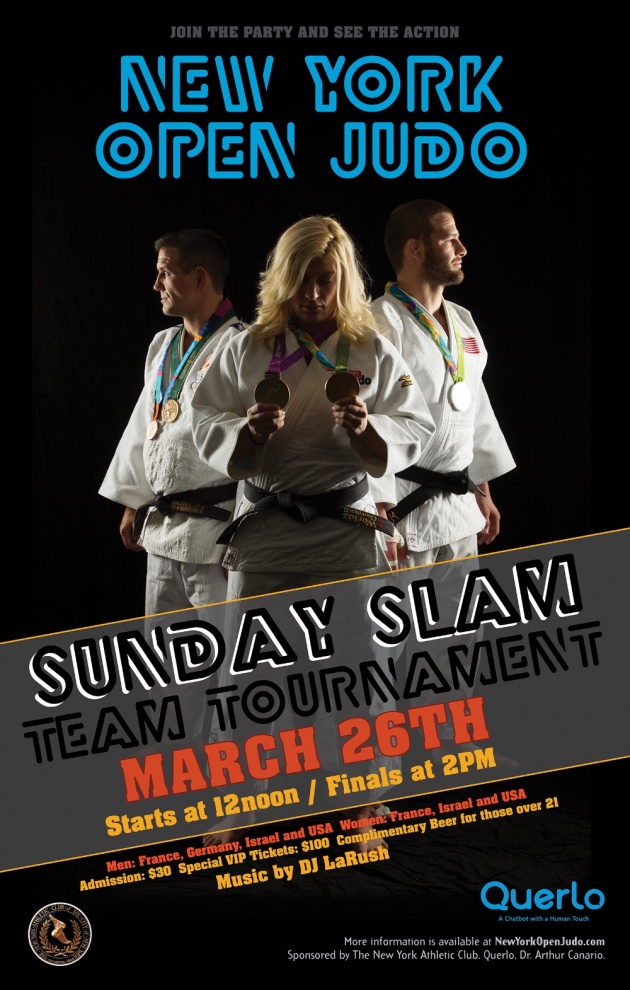 The New York Open Judo Championship will be held at the prestigious New York Athletic Club on March 26. Over its thirty year history, the tournament has hosted world-class judo, and this year is no different. The 2017 lineup will include men's teams from the United States, Germany, Israel, and France, and women's teams will include France, Israel, and the United States. Fans will have the unique opportunity to watch U.S. Olympians Colton Brown, Marti Malloy, and Angelica Delgado in action against other world class athletes.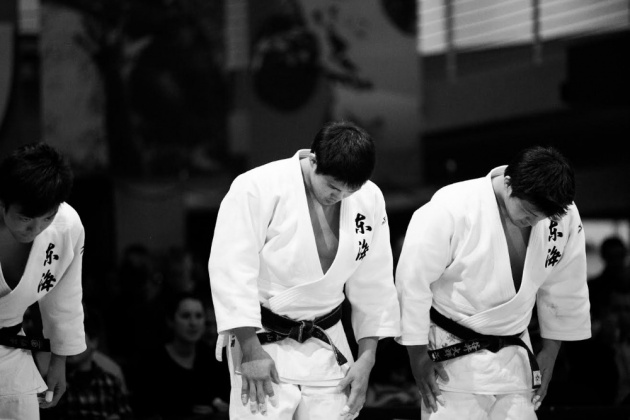 Picture of the Japanese Judo team participating to the New York Open Judo Championships in 2015, picture courtesy of James Kinder. This picture was originally published in this great article by Sensei Mel Applebaum: http://www.bitlanders.com/blogs/the-bow-in-judo-by-mel-appelbaum-nyac-judo/232227 . Sensei Mel Appelbaum remains a driving force of this event.
The New York Open would not be possible without the support of its generous sponsors, especially the tournament's host: The New York Athletic Club is home to the most successful judo program in the country with athletic members bringing home eight Olympic medals in judo, including USA's only gold medals, won by NYAC Hall of Fame member Kayla Harrison in 2012 and 2016. Harrison and fellow NYAC Hall of Fame member and 2016 Olympic silver medalist Travis Stevens will make special appearances at the New York Open.
This year, the New York Open is partnering with Querlo, a branch of the digital technology and marketing company MTI USA Inc., to deliver a unique experience for judo fans. Querlo's, services allow for a meaningful dialogue between brands and consumers, generating valuable marketing research and rewarding brand loyalty. Judo fans interested in learning more about the tournament and the NYAC can visit newyorkopenjudo.com to for a sample of what Querlo has to offer. By clicking on the below "Chat" box, users can experience a refreshingly human conversation focused on Judo, the tournament and the NYAC by interacting with a Querlo digital chatbot.
The success of the New York Open is also thanks to the support of Dr. Arthur Canario, who is himself a member of the NYAC Judo Club and former US Senior National Champion and World Masters Champion. Dr. Canario has been a part of the team of committed and passionate individuals that have taken the New York Open from its beginnings as a regional event to the premier international tournament it has become today.
Tickets for the New York Open Judo Championship are available at NewYorkOpenJudo.com.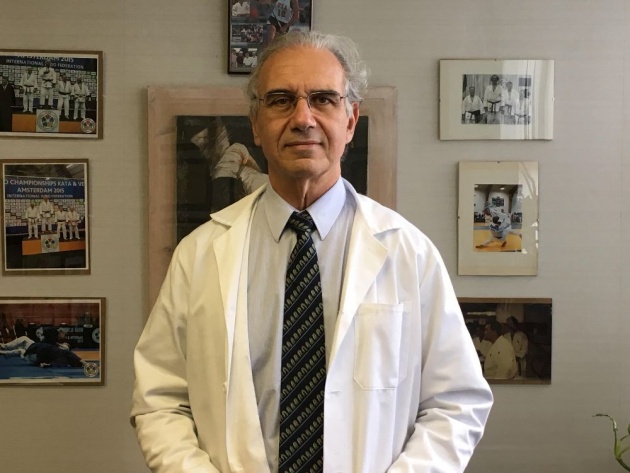 Dr. Arthur Canario
By Thomas Pettersen and Matthew Pettersen