THE AGE OF INNOCENCE
Set in 1870s New York, Martin Scorsese's THE AGE OF INNOCENCE examines the tyranny of tradition and family heritage--and the tragic consequences of breaking societys unspoken rules. Newland Archer (Daniel Day-Lewis), an upstanding gentleman and partner in a lucrative and conservative law firm, is engaged to the perfect society woman, the pretty and polished May Welland (Winona Ryder). They are hoping to push forward their wedding date when Newland meets Countess Ellen Olenska (Michelle Pfeiffer), Mays beautiful, cosmopolitan, and scandal-ridden cousin. Ellen, who has resided in Europe and cultivated a more permissive continental sensibility, believes shes found a kindred spirit in Newland.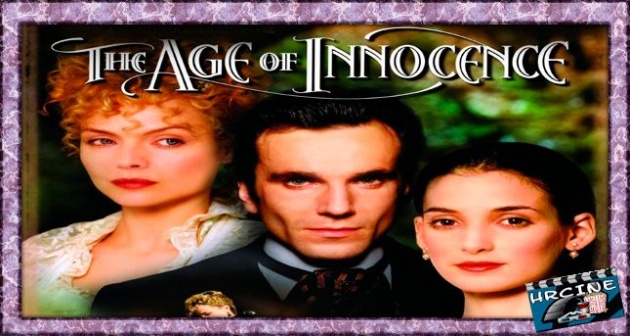 Slowly the two fall in love, and Ellen entices Newland with the vision of a life not ruled by the rigid guidelines of New Yorks stuffy upper crust. But May represents all the temptations and benefits of wealth, position, and propriety. Newland must make the painful choice between a passionate life with Ellen and a placid, safe life with May--the life he was born and raised to lead. In adapting the classic novel by Edith Wharton, Scorsese meticulously reconstructs the elegant world of mid-19th-century Manhattan, using an onslaught of materialistic vices--including an endless barrage of sumptuous foods--to capture the elite world even more fastidiously.