WAIST DEEP IN NATURE'S LAST FRONTIER – RANDOM ROAD TRIP APAYAO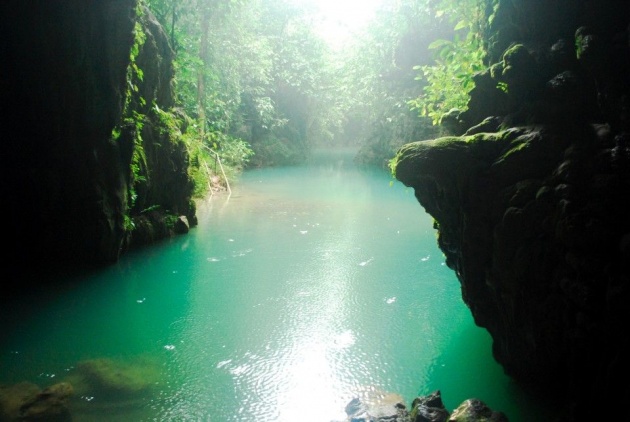 Waist Deep In Nature's Last Frontier
We were embarking on a journey to the last frontier. Waking up in the bus at the Northern edge of Luzon after 12 hours in a bus confirmed one nagging concern I had since even before we embarked on this trip: it had started to rain! The tourism officer warned me that the timing was less than ideal. The rainy season for the region was October to March, and it was also a New Year's Eve. In the Philippines as with most countries in Asia, New Year is a very significant event. And everyone, regardless if they have few or plenty, celebrates it.
We arrived at the bus terminal at the town center of Luna, Apayao around 8:30 in the morning. A short 15-minute tricycle ride took us to Pensione La Vinia, our home for the next 4 days. It was a long and tiring ride, and it would be a good chance for everyone to freshen up and relax for a little bit. But as long as this introduction has been is as short as the respite we would be getting! We were in here, and our Random Road Trip Apayao was underway!
Lussok Cave
After we had lunch at a nearby (and the only one open the day before New Year) carinderia named Millenium Kitchenette, the local tourism officer Bong met up with us to brief us for today's adventure and we quickly walked back to the hotel to change into clothes for getting wet and dirty! The way to Lussok Cave was a small dirt road cutting through farmlands as far as the eye can see.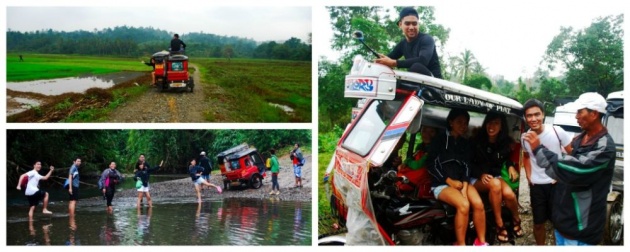 Rains had previoiusly rendered the road even more unwelcome to even small vehicles and there were a few times we had to alight just so our tricycle could move forward. We also had to cross a small stream, which gave us our first preview of how ice-cold the water is! But once we got to Masi River just a short walk past the jump-off point, we were instantly at awe at what we saw!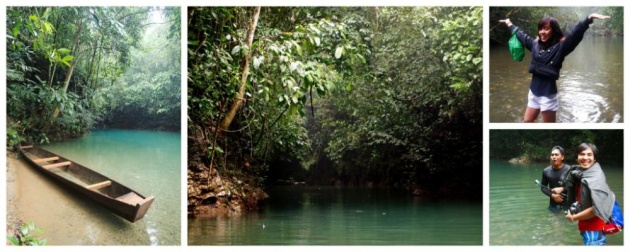 If we did this trip in the summer, it would have been pleasantly tropical. But right now on a rainy December, our balls were frozen! The whole province would also look different. While it's true it would be warmer to go to in the summer, right now everything took a mystical, magical feel to it. There were two ways to go to Lussok Cave. One was to traverse the tranquil waters of Masi River. The other way was to cross the forest alongside it. We split up and tried both! After the short hike and boat ride, we all rendezvoused at the mouth of Lussok Cave, and it was nothing short of majestic!
What you can see in that picture is the "mouth of the cave. What you DON'T see is the "throat" which is the only way to get through. In order to get to that throat, you will have to climb to an 8-meter high ledge (assisted by the guide, thankfully). But Lussok Cave was just getting started on us. Inside, we had to go up and down ledges and squeeze through small holes just a bit larger than our shoulder widths. At one point, we had to rappel down a 15-meter drop with only a rope to hold on to.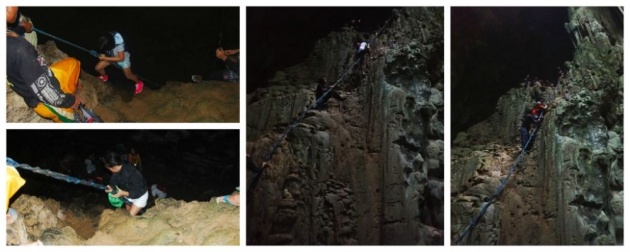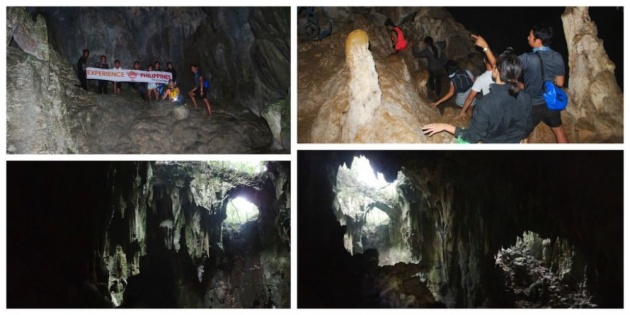 It's interesting to note that lussok means lusot in Tagalog or "to pass through". After you pass through all the challenges of Lussok Cave, you'll find yourself on the other side, and a short trek through the forest will bring you back to the mouth of the cave. It certainly was a challenge to all of us travelers, and quite a way to start off our first day on this adventure! When asked if it was his first time to rappel, our newest Road Tripper, Gab, exclaimed "no, but we had carabiners and climbing rope and stuff!"
visit for more : #JennyAnCunanan
http://www.bitlanders.com/jenny-an-cunanan/blog_post