Public speaking is a skill or art like other skills that are present natural and by birth but it also learn to read both practice and theory. No one learn to speak in public without practice and hard work.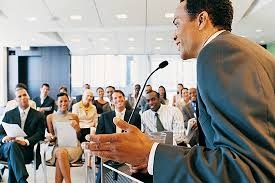 The practice of public speaking is only possible when a man has knowledge and this knowledge is gained by the studying of books, magazines, newspapers and it is necessary for the speaker to have a theory related to a speech.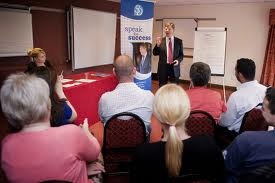 A speech should be carefully prepared and have a certain knowledge about it. Preparation is both collection, selection and arrangement of the speech in a best manner. In speech, first collected the data of related topic with both books, and newspapers but due to fast technology the data are also be collected through Internet.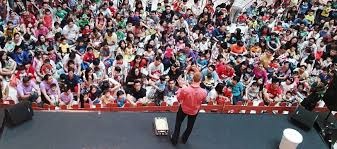 Then select the best material related with the topic and in the last arranged the speech. Poetry and quotations of the known poets and philosophers also added in the speech because it makes the speech beautiful and words of the speed will be power full through these quotations.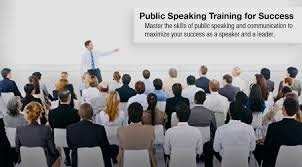 The speech do not learn and memorize because memorizing is a fatal mistake due to which the person have a chance of mistake. The reciter is bound with his memorizing words and do not answer the questions of the public. It must be noted that a speaker must be alert, well informed and also well mannered.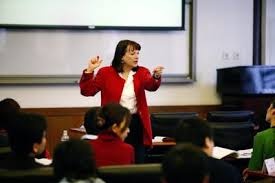 By the writings of the speech it must be noted that there is no viable and tenses mistakes in the speech. In the public speaking the voice of the speakers have a great importance because some speakers can speech in a low voice and people can not heard in a large ground and halls but the more louder voice also effect the sensation and no body can like the much loud voice. So it is necessary that speech must be in normal voice that are the peoples here and like them.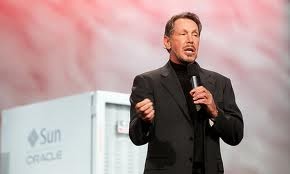 One important thing is that, during speech the speaker must be directly in touch with her audience and has a skill to attract the audience with her self. It is also the art that the audience show are interest in the speed of the speaker because when the speaker speech with intrust and proper manner then all the public like a speech. In short public speaking is a beautiful skill and that person which has this art will be very successful in life.