It's better to give than to receive.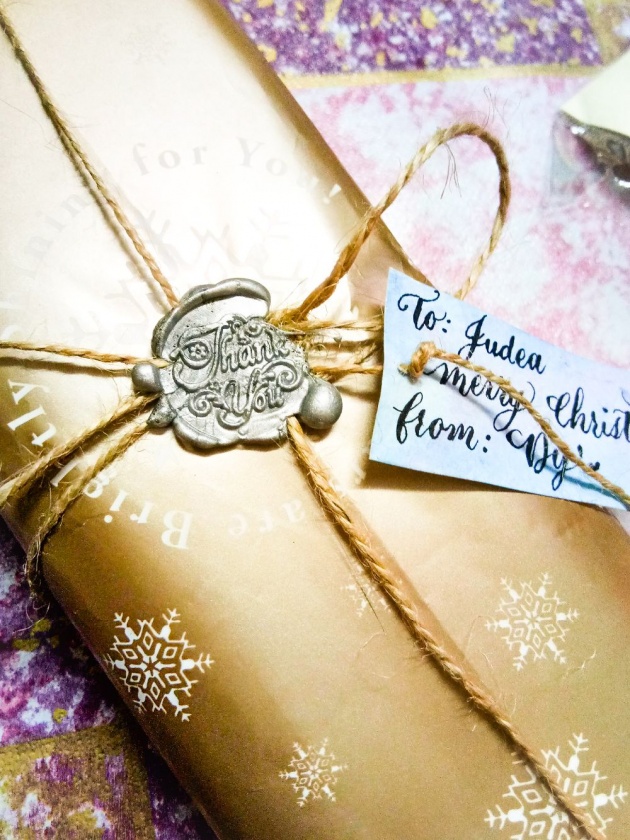 Photo credits: Yannn via bitlanders.com
You might heard this quote so many times in your life but does it really applies in our lives? Once I heard in a preaching that "Givers doesn't Lack" but I believed that Giving is more of an Attitude than an Action. Of course there is an action involved but if you don't have the habit of giving, you will really find it hard to give wholeheartedly. I know mostly of the people nowadays still wanted to receive something than to give. Believe it or not, we must accept that fact. If you're still not convinced that people prefer to receive, here are some examples.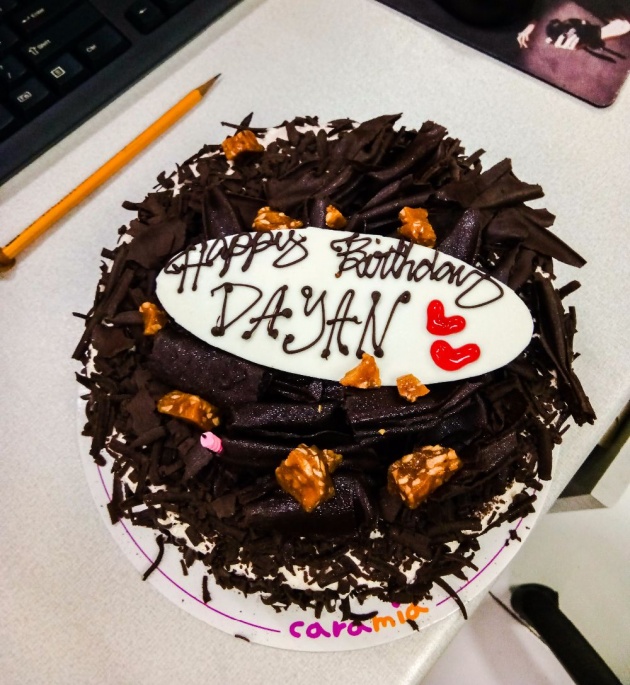 Photo Credits: Yannn via bitlanders.com
A birthday is the anniversary of the birth of a person or an institution. Birthdays are celebrated in numerous cultures, often with gifts, cards, a party, or a rite of passage.

-Source: Wikipedia
People whom celebrate their birthday always expect to receive gifts from their loved ones. It's like a form of love and acknowledgement that you treasure that person, because birthdays signifies one person's birth. It is as if you are thankful for the existence of that certain person. For me, giving gifts during birthdays are not just merely a tradition but it is my way to thank that person for living and for being part of my life. It is also a perfect way to celebrate another year, and to make that loved ones happy in her/his special day.
Special Occasions (Graduation and Wedding Anniversary)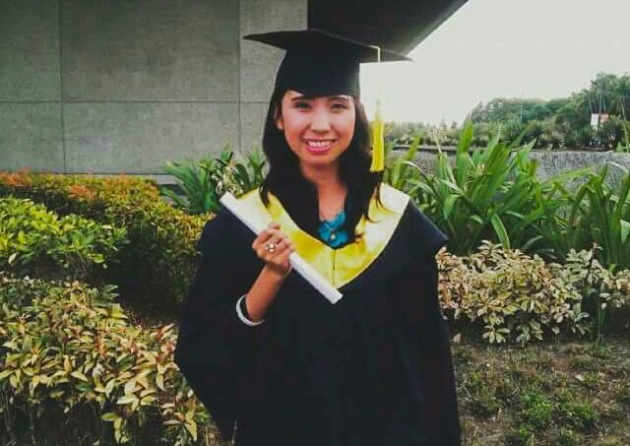 Photo Credits: Yannn via bitlanders.com
(This photo was taken on my college graduation last April 2015)
Aside from Birthdays, Graduation and Anniversaries are one of the famous events that people give gifts to their loved ones.
Graduation is getting a diploma or academic degree or the ceremony that is sometimes associated with it, in which students become graduates. Before the graduation, candidates are referred to as graduands. The date of graduation is often called graduation day. The graduation ceremony itself is also called commencement, convocation or invocation.

-Source: Wikipedia
Students whom graduated (especially college) usually expects gift as they finish their school. Also it is the way of every parents to congratulate and pay off all the hard works of their Children. In short, Graduation gifts are rewards for every students. While Anniversaries can be classified in so many events.
An anniversary is the date on which an event that took place or an institution was founded in a previous year, and may also refer to the commemoration or celebration of that event. For example, the first event is the initial occurrence or, if planned, the inaugural of the event. One year later would be the first anniversary of that event. The word was first used for Catholic feasts to commemorate saints.

-Source: Wikipedia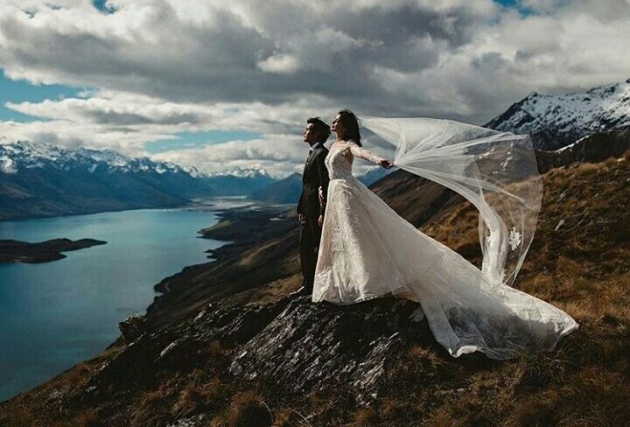 Photo Credits: @annecurtissmith via instagram.com
So I choose to focus on the most popular event people celebrate and it is wedding anniversary. Spouses usually celebrate this to acknowledge the years they've went through as a husband and wife. When spouses reached their 25th year they call it Silver Wedding Anniversary, and as they reached 50th year it is called Gold Wedding Anniversary.
A wedding anniversary is the anniversary of the date a marriage took place.

Traditional names exist for all of them: for instance, 50 years of marriage is called a "golden wedding anniversary" or simply a "golden anniversary". The historic origins of wedding anniversaries date back to the Holy Roman Empire, where husbands crowned their wives with a silver wreath on their twenty-fifth anniversary, and a gold wreath on the fiftieth. Later, principally in the twentieth century, commercialism led to the addition of more anniversaries being represented by a named gift.

-Source: Wikipedia
Here's a clip of the wedding of Anne and Erwan Heussaff:
Source: Jason Magbanua via youtube.com
Then the most popular season where people usually give gifts is..
Christmas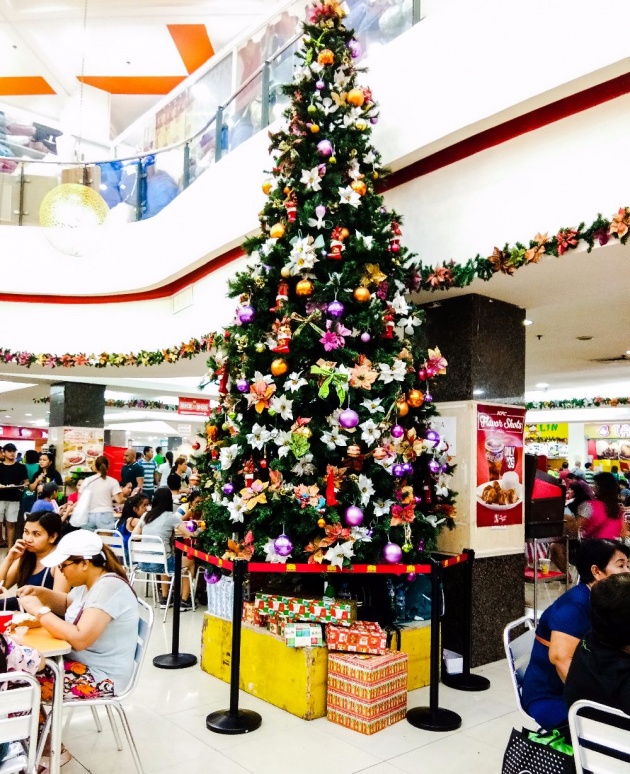 Photo Credits: Yannn via bitlanders.com
This season might be the most busy season for people who are fond of giving gifts. Malls are so crowded, Shopping centers are filled with sellers and buyers even the road begun to experienced Heavy traffic. This is the season where godparents goes shopping because their godchildrens will be at their home in the day of Christmas. I also find this culture in the office that of someone gave all of you some gifts, it feels like you are obliged to give also. Or is it just me who felt that way? Haha
There, if you are the type of person who expect to receive a gift during those events then, You must understand that often people still wants to receive gifts. But on the contrary, I can say that there are still people who wholeheartedly willing to give and not expecting anything in return, yes believe me there are still that kind of person. All in all, this is my very foundation of the said quote.
And remember the words of the Lord Jesus, that He said, 'It is more blessed to give than to receive.-(Acts 20:35)
What is giving?
Giving is the act of providing money for something, especially to a charity or other good cause.

-Source: cambridge dictionary
The definition of giving depends on the people who give, there are people who give and expect something in return. While there are people who give out of nothing and expecting nothing in return. So what kind of giver are you?

Last 2015, I celebrate Christmas having no work. While everyone is so busy going everywhere shopping for stuffs, I stayed at home doing nothing because I am broke. Can you imagine the feeling of feeling broke? Well, it's not a good feeling, especially Christmas season is coming and you are graduated already and wasn't able to contribute to your family even a single penny. But at that time, God is teaching me something. Yes, Christmas is a season of giving but most of all, it is the birth of Jesus Christ. And that should all matter, whether you are broke or a one day millionaire. What matters is you celebrate this season right. And after I meditate it, I was shocked that people keep on giving me gifts without expecting something in return.
Year of positivity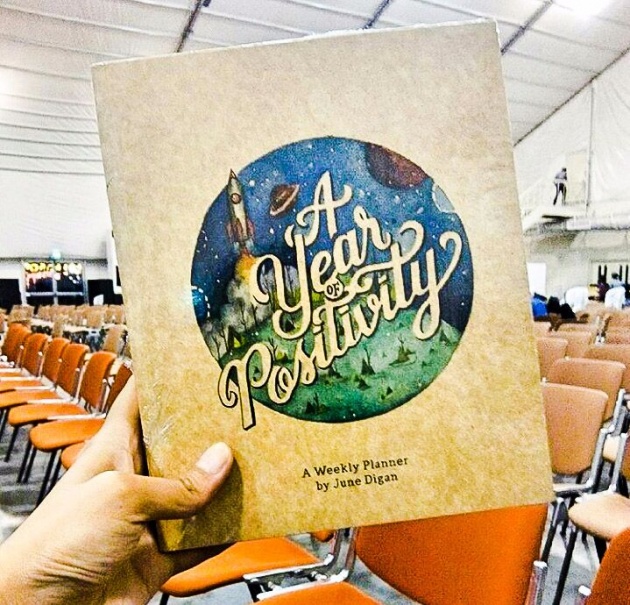 Photo Credits: @forever.favored via instagram.com
I received a planner from one of my favorite artist, Ms. June Digan
Between painting, illustration and lettering, June Digan creates the most delicate and whimsical watercolor pieces with her 365-day project. What started out as a simple "daily therapeutic" activity snowballed into a massive design undertaking, garnering countless features in some of the most distinguished design blogs, and generating thousands of followers from around the globe.

-Source: junedigann.com
and my first Calligraphy pad by Ms. Alexis Ventura who is also one of our teacher in Pointed Pen Calligraphy and the founder of The Craft Central and Ink Scribbler. I was astounded on how can God work in our lives, to teach us His ways at he same time to let us experienced His goodness and unlimited blessings.
This year was such another blessing for me, aside from the Job God gave me. There are so many people who thank me for my efforts and existence this year. People from my work, up to my clients, friends and loved ones surely didn't forget me this Christmas. I didn't ask for anything of this but then I am grateful not because I received something but because someone remembered me.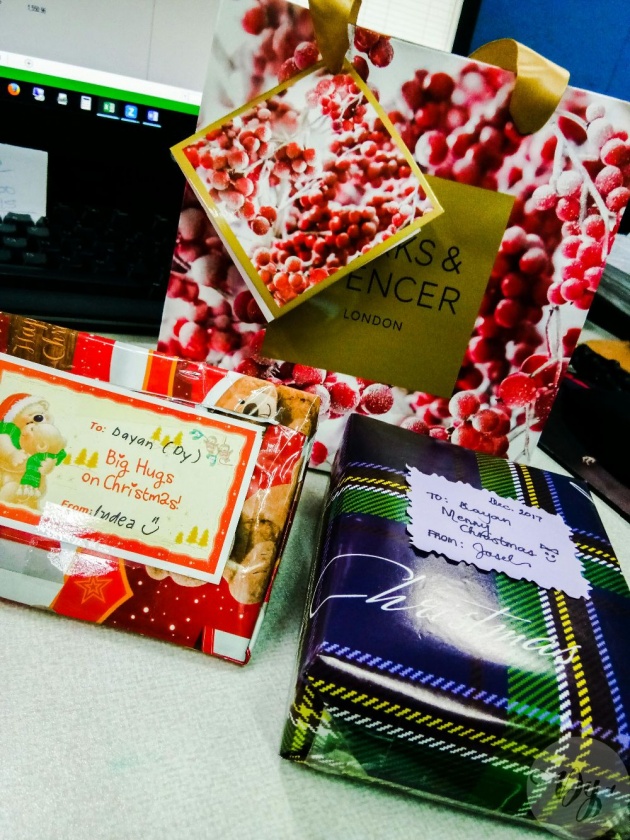 Photo Credits:Yannn via bitlanders.com
So this year that I am able to produce, I wanted to give back to people whom became part of the 2017. It is not much, not as expensive as other people expects but it is simple made with effort and love. Because I still believed that the Art of giving is not about the price of that thing, but it is the value. As people say:
It is the thought that counts
And yes I still believe what that quote stated. At first, I was so hesitant to give something for our Officers because to be practical they are all wealthy. And what can a staff give to them right? But at the end of the day, I remember this quote and I still pursue to give them something simple but surely they can use in the office. And surprisingly most of them appreciate and even say "Thank you" and because of that I concluded that whatever it is whether it is small or big, expensive or cheap at the end of it is the thought that you remember that person in this kind of season.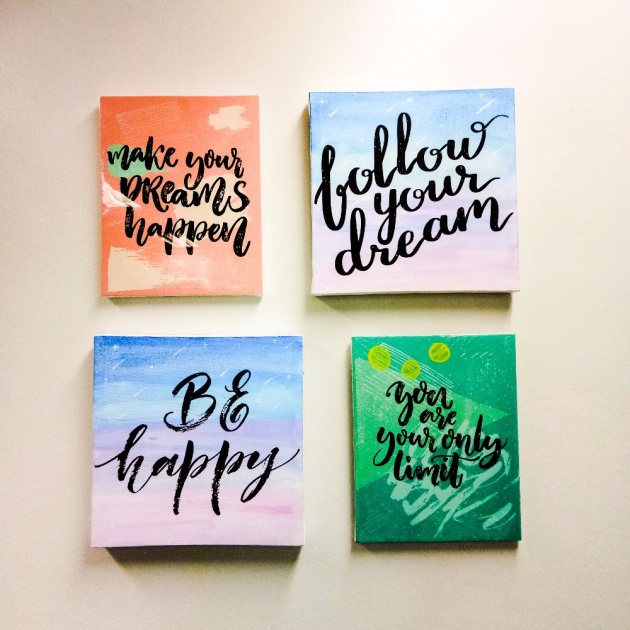 Photo credits: Yannn via bitlanders.com
I am also grateful to God for giving me a skill in Calligraphy and painting that I was able to use this skill to produce gifts. Asided from it is unique, you cannot find it in any store and it is personalized. And mostly of people and friends I know loves a personalized gifts. It was hand made, Intentional and made with so much effort and love!
Here's a personalized calligraphy of mine to be given to one of my bestfriend (She is also an Artist, last year I already gave her a set of gouache for Christmas gift but this year, I thought of making a piece especially for her) :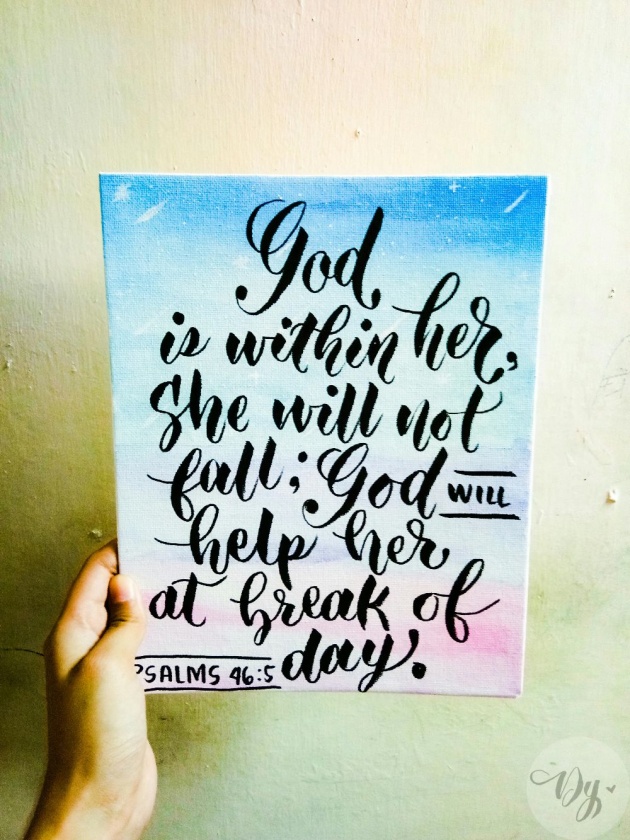 Photo Credits: Yannn via bitlanders.com
This might not be perfect but I am so happy as I paint and write this for her. It doesn't cost me much but the heart I put in this output is enough to tell hat person that "I thank her for her existence in my 2017 life".
But one of the best gift or feeling that I received this season is the message I got from our Vice President. Though she gave us the same presents I was shocked and surprised to see her message for me. Simple but deep.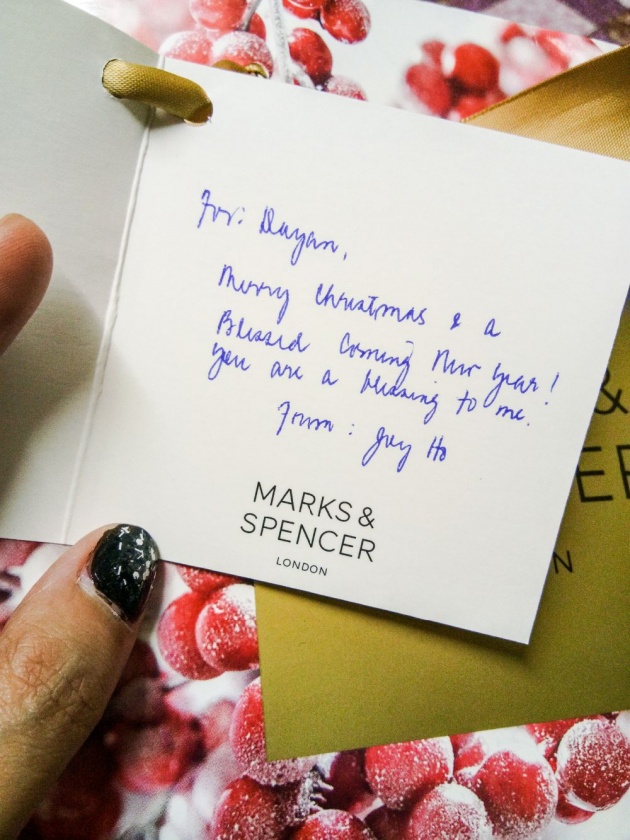 Photo Credits: Yannn via bitlanders.com
It was written:
For: Dayan,

Merry Christmas! And a Blessed coming New Year! You are Blessing to me !

From: Joy Ho
Hearing and knowing this from a superior and highly positioned person was such an honored. To know that I am a blessing really made my heart happy.
Thank you for reading everyone! Hope you get something from my blog. And here's a short querlo chat for you:
You could also check out my other blogs here. And a glimpse of my blog about "Passion or Practicality? The chance to choose your own career"
Source: Yannn via bitlanders.com