As I said in the previous post, Llagas has been very special to me.
The reasons? The team just put their hearts on it. Or let me change the word "team" for "family". I think it´s more accurate.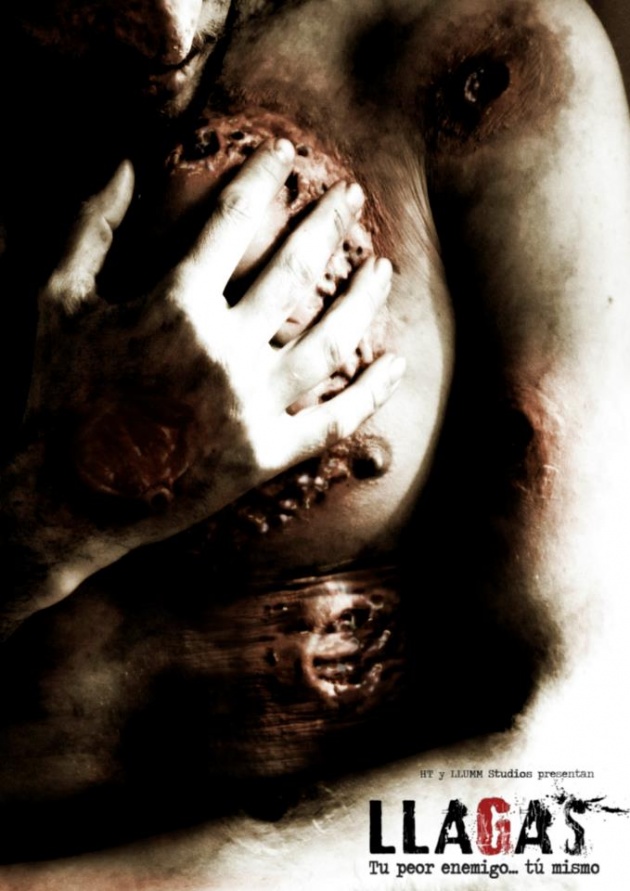 For example, art created a whole illustration book for some of the takes. As I´m a horrible drawer, I deeply admire people who are capable of drawing in so a beautiful way.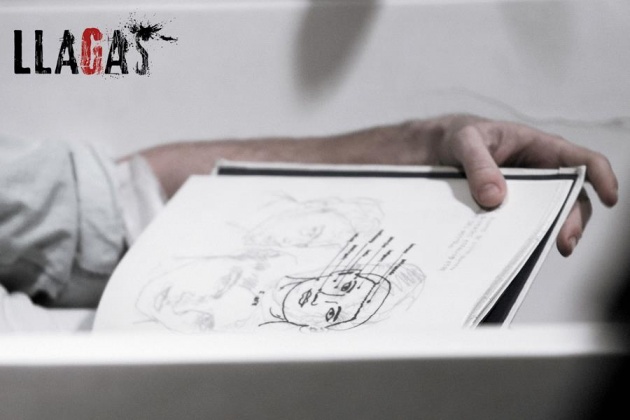 Even my mother was helping with the realism of the wounds (she´s a doctor).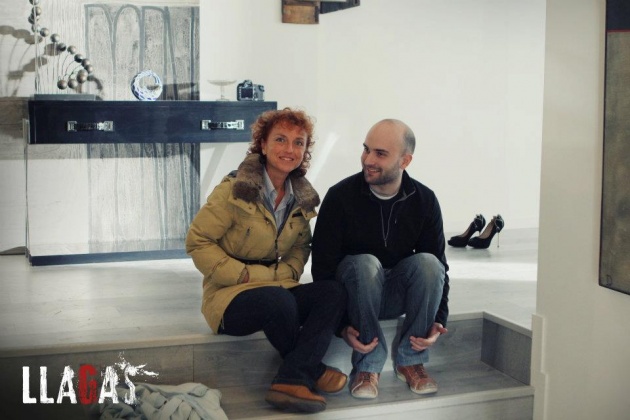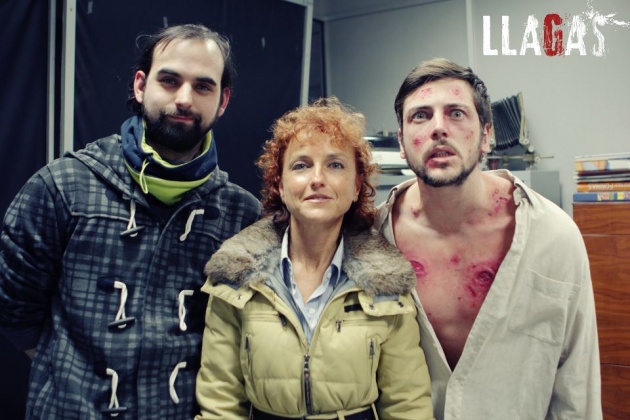 It was an amazing experience that, later, gave us many joyful moments during the process:
-Paco Plaza, co-director of REC, was interested on Llagas and helped us giving his opinion during the whole production (from script until editing).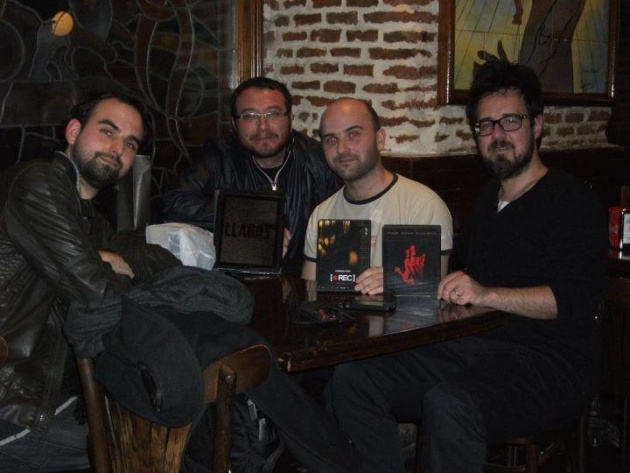 David Chapanoff (special effects), Juan de Dios Garduño (co-writer), me and Paco Plaza.
-Music band APOLOGIES recorded for us the OST + LLagas´official song, creating a previously unreleased musical instrument: The Chellosaurus.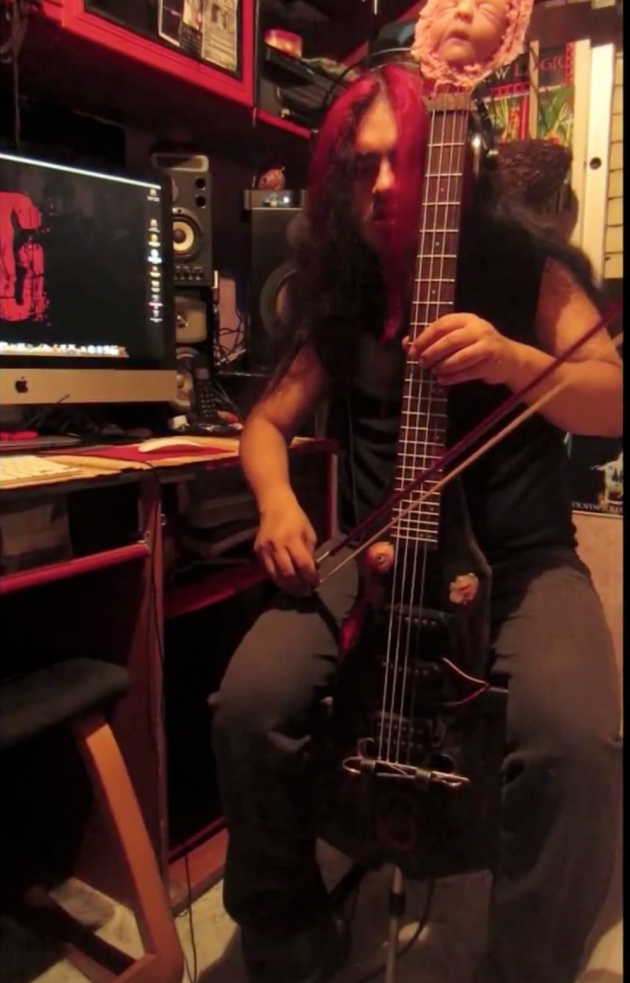 -A lot of media wrote about the project, including national press.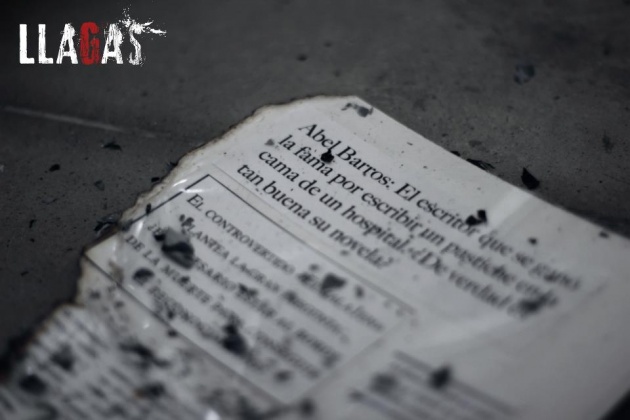 -Llagas was released at... SITGES INTERNATIONAL FANTASTIC FILM FESTIVAL 2012 on its Official Selection.

-While being in Sitges, Tyrannosaurus Entertainment signed with us a contract of worldwide distribution for Llagas.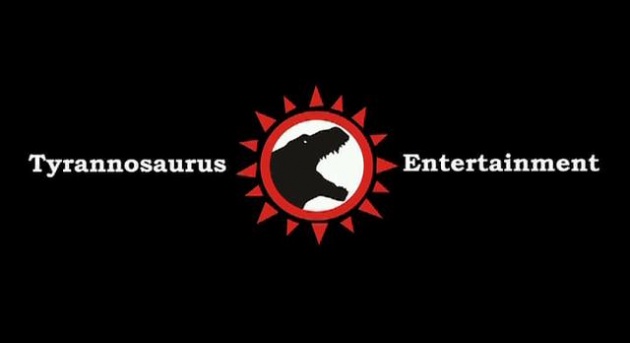 -From October 2012 until December 2012 it was screened on theaters at Madrid, in over 10 festivals all over Spain, winning 3 prizes including best short film, best special effects and a public´s award.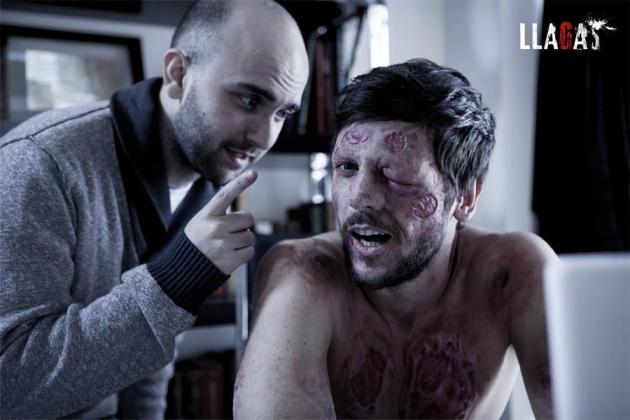 -Its international release was at PARIS INTERNATIONAL FANTASTIC FILM FESTIVAL.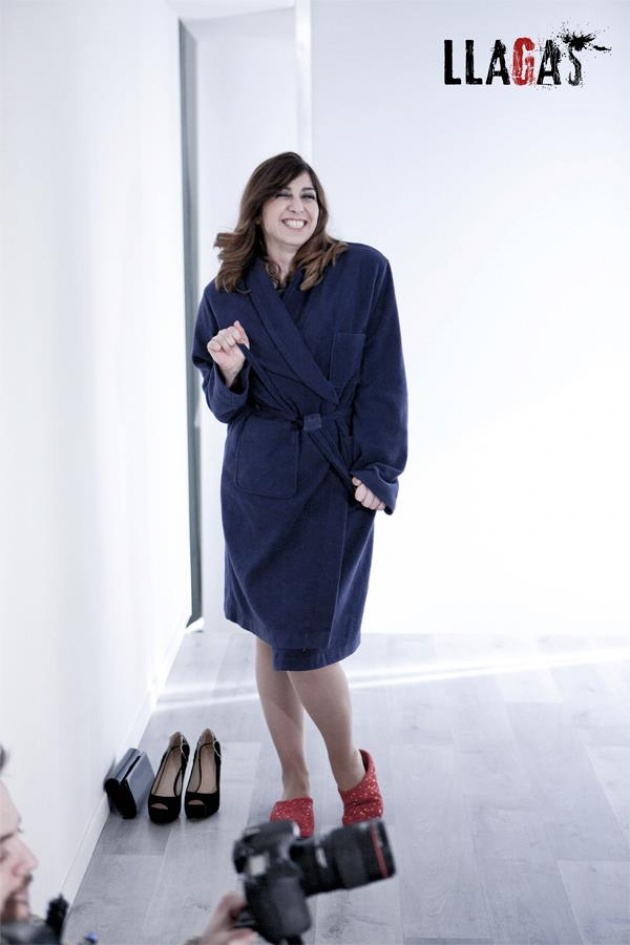 And, among that, Ryu Media, a spanish production company got interested on our project and right now are producing my first horror short film as writer and director: SINNSIDE.
But that´s a topic for another post.