Still the charm of the Pharaohs mystery which zippered date on them, but what could scientists and experts discovered , and it was the greatest mysteries of the Pharaohs , who surprised the world and carried the largest global companies with respect to " the world of cosmetics ," which was considered one of the habits essential to maintain health , and to attend religious events .
Says our expert cosmetic Health Garem : " Cleopatra beauty surpassed all descriptions and borders, to now looking at the characteristics, and apply greater beauty centers for global impact charming beauty "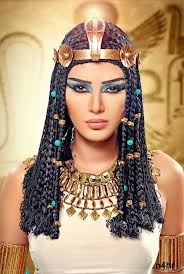 There are some secrets to keep the Pharaonic and beauty care of him could be mentioned in :
- Kohl Pharaonic made from burning peel almonds and carbon , and add the carbonate of lead and copper oxide , in addition to magnetic iron oxide and magnesium oxide " All of these raw materials found at the Attar " , and this recipe is not to beautify the eye , but also strengthens vision and protect the eyes from irritation caused by exposure to sunlight and warm air .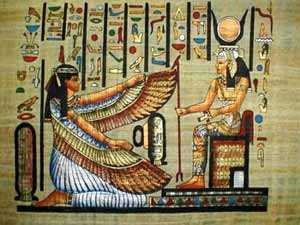 - For the treatment of depression and sadness interested in ancient Egyptian aromatherapy and keen to manufacture many of the species , the best known Mixture " Gajevi " , consists of sheets of incense and gum and myrrh , as well as aromatic plants , and this was the fragrance known as motivate the breath of optimism , as well as being a help in the treatment of insomnia.
- Pharaohs were the first to use sunscreens using vegetable oils , fruit and some herbs " Kkherua , sesame, olive ," where they mixed with aromatic plants , and painted her body, to protect it from drying and combustion as a result of exposure to sunlight on hot days .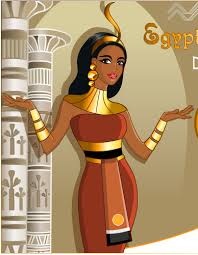 - Months and means of cosmetics and skin care in Pharaonic Egypt was " Cleopatra's Bath " , and longer by 3 liters of milk and 5 lemons cut circles and a handful of leaves red roses , in addition to oil , almonds, lotus and jasmine scent , it all added to the bath water and given impressive results , and we can replace liquid milk Paljav by Cobain add the 3 tablespoons ground almonds , with the addition of the smell of roses and drops almond oil , and mix until it becomes a homogenous mixture , added to bath water with a massage for 30 minutes .
- Women Pharaonic used compresses natural and made from flowers " chamomile " , attends putting in gauze after grinding with a little wheat , and soaked in almond oil and lotus , and leave for 20 minutes, rubbing her skin , which is valid for all types of skin , and prevent the appearance of wrinkles .