"Cercare il miglior gelato a Cebu"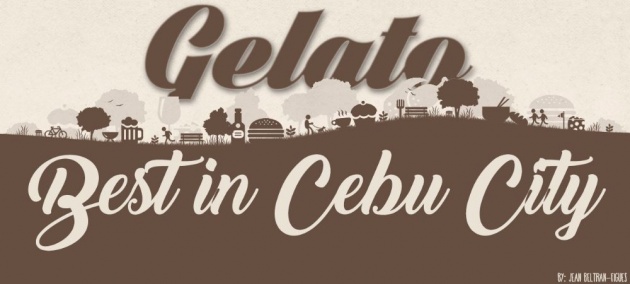 My Italian is bad but I am definitely not bad in searching for which is the best Gelato in the city which I am currently in. Actually, this is in search for the best base on my own point of view and I am not generalizing the entire Cebu for this decision. This is solely my own tongue's take in which would be the best so far.
Since the start of the Chat Survey including the Gelato which happened two weeks ago, Micky-the-Slanted-Salerno introduced the entire bitLanders community to this tasty, mouth watering, frozen delight, I have been very eager to try out all the Gelato shops in the city. At first, I can only think of Gelatissimo since it is the most well known shop specially that it is also very near to my office which was why I had added it on my previous blog as an introductory one for the double reward topic.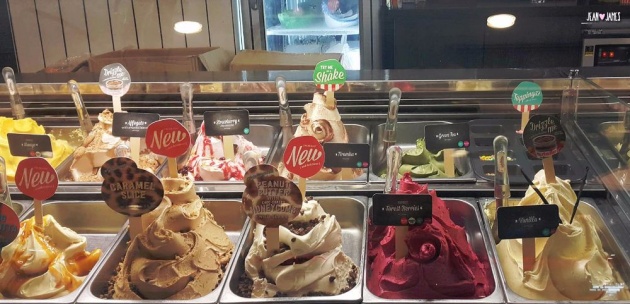 You can read the blog from the link below:

From that point until now, I had been looking out, searching for these legit Gelato shops. I for sure had a bit of a challenging time in determining where these shops are although I am quite sure where the ice cream shops are, Gelato is quite different from ice cream in certain point.
If you are not yet aware about that, let me give you a little overview.
So, to easily differentiate the two, I am giving you two paragraphs each one explaining its characteristic and the major differences. These information were also taken from the Chat Survey which Micky-the-Slanted-Salerno had provided. Shout out to @shaiera for letting me borrow some of her screen captured images during the survey. Unfortunately, mine has already ended and I wasn't able to keep the conversation.
Ice cream has the following information:
- ice cream is made from dairy products, such as milk and cream, and often combined with fruits or other ingredients and flavours.

- Ice cream has flavourings and colourings added in addition to stabilizers

- Ice Cream has more water in it compared to Gelato causing it to easily freeze and form Ice crystals

- Ice Cream easily melts

- Ice cream is usually made for commercial purposes thus huge batches are manufactured.
Gelato on the other hand is an Italian term for ice cream but it has the following:

- Gelato has less fat

- Makers of gelato uses whole milk

- Gelato has 50% less air than ice cream

- Gelato has no artificial flavors or colors

- Gelato is fresher and made in small batches

- Gelato offers allergy free and dairy free options such as sorbet

- Gelato has half the calories you find in ice cream

- Gelato is gluten-free

- Gelato is healthier. It contains high levels of protein, vitamin B, calcium and phosphorus.

- Gelato has more carbohydrates than ice cream

- Gelato brings 13-15% of the recommended daily intake of calcium

- Gelato has less saturated fat than ice cream.
Basically, Gelato is much much more healthier than the typical ice cream so if I have known the benefits before, I would always be eating Gelato than ice cream but since that I only had learned recently, I have decided that I should be selecting Gelato over ice cream always from now on.
But I had only tried Gelatissimo before and that was kinda long time ago. So, I then thought that I should search for the best Gelato in Cebu although based on my initial research it is Gelatissimo which most of the Cebuanos had voted to be the best in the city, I will do my own kind of investigatory project and will proclaim which would be the best at the end. I will either be agreeing that Gelatissimo is the best in Cebu or else I will have to declare a new one.
Join me as I search for the best Gelato in Cebu City and let's start with Gelatissimo. The next blog will be about another brand. For now, let's focus our eyes on this:
GELATISSIMO
First stop in this Gelato searching is at the which-I-thought-was-the-best Gelato shop in the city. It was the first one and I had thought was the only one that I have learned which is selling Gelato within Cebu. So I thought it would be a good place to start my journey to this best Gelato search.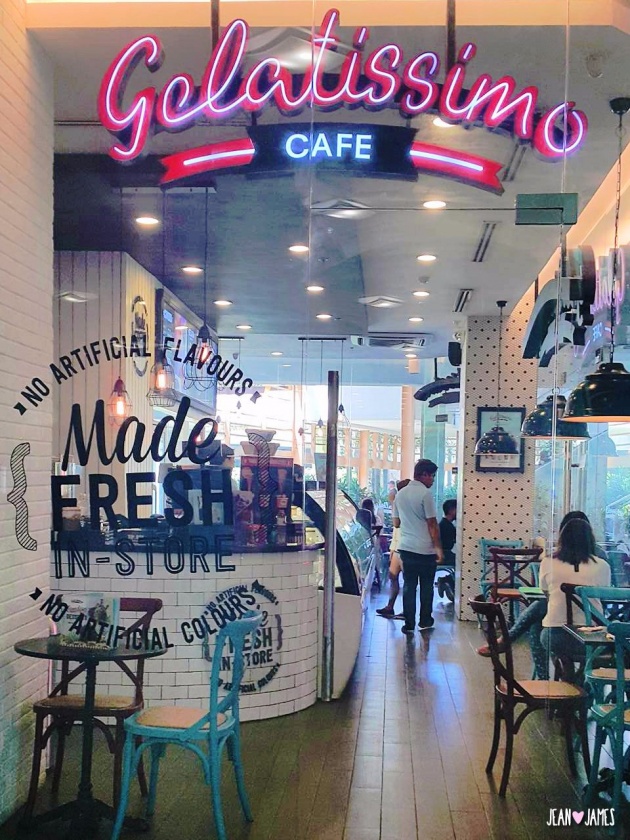 Since there's a Gelatissimo shop in Ayala Center Cebu which is very near to where my office is located, I then went there before my shift started together with my colleague.
The store is just located in the ground floor of the Ayala Center's Terraces and it is a very good spot to enjoy an afternoon chill because it is just opposite to this greeney area of the Terraces. If one wouldn't like to see the outside ambiance, one can opt to stay inside where you can see the view of different Gelato flavors which are definitely mouth watering.
My experience:
Upon reaching the shop, I am already being captivated by its external and internal design. The artsy feel and the decorative art from the wall posting, the designs of the imprints and letterings, everything seems artistic and colorful. Upon entering, I can already feel the sweet aroma and fragrance of the frozen desserts in front of us. There were different colored sweets right in front of my eyes and I can't get my eyes off them.
Both of us were greeted by the two personnel, both were smiling asking us what we would like to order. I can't really think of which, I would like to taste each and everyone of them but I can't do that of course. I then asked the lady who attended us which would be their best seller. Then she started pointing on the Berry, Mango, Pistaschio, Tiramisu and a lot more that I can't really recall them all but then I had my eyes on the Berry Pavlova since I am out of idea as to what Pavlova meant.
Pricing:

1 Scoop would be Php 120
2 Scoops would cost Php 170
3 Scoops would be at Php 200
Sundae Cup is Php 230
That's for the gelato only but they also offer other kinds of sweets like Gelato Shakes, Gelato Cakes, drinks, brownies, waffles and pies.
They got those inside their freezers. I have noticed a lot of differences when eating it compared to the normal ice cream I am always having from the convenient stores:
1. Cups instead of cones

2. Spade instead of Scoops

3. Uncovered Gelato instead of covered ice cream

4. Slowmo Gelato melting compared to the easy melt of ice cream
And as I thought the serving is only a bit, I was surprised that it was actually a huge serving as the two scoops I had ordered was overly showing off my paper cup. I had ordered the Berry Pavlova and the Mango Yoghurt.
How was it?
Both of the two flavors which I had ordered were definitely smooth, obviously heavy, no spaces on the cup which I normally get when I order ice creams on a cup or even a cone. The cold frozen dessert definitely sweet while melting in my tongue. And I would like to also mention that the berry bits are a testament that these do have the real fruits in it.
It took me some time to finish the two scoop cup which I found really weird because I can easily finish five scoops of ice cream. But this time, it is really different. I had to bring it out to the office to share with my colleagues. So far I am loving my Gelato experience with Gelatissimo.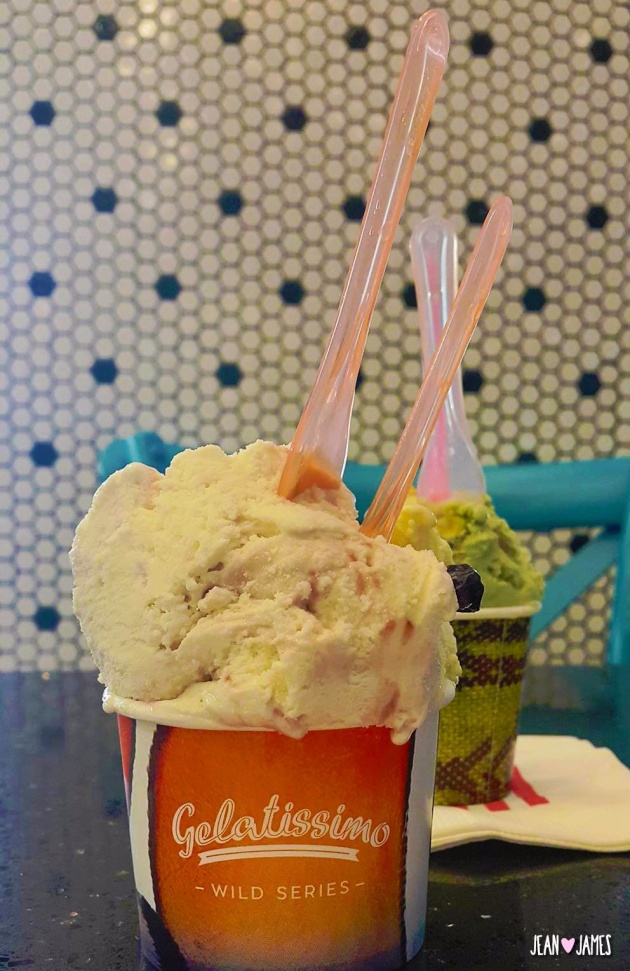 Let's move on to the next Gelato shop of my search for the best Gelato in Cebu City. Stay tuned as the next blog will be posted next week!
Hope you enjoyed. Check out my other blog about Gelato below: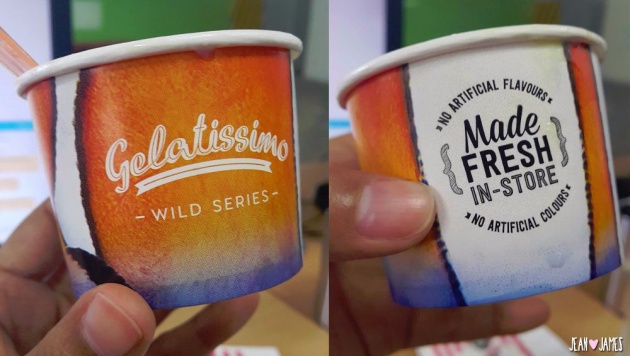 Take care. Till next time!
Copyright 2016. Jean Beltran-Figues
All rights reserved