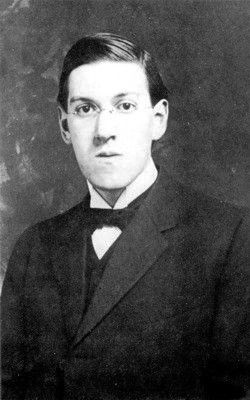 On August 20th 1890, American horror author Howard Phillips Lovecraft, better known as H.P. Lovecraft, was born in Providence, Rhode Island. Many of his works were set in New England.
H.P. Lovecraft, despite his fairly short life, has had a major impact in the world of horror fiction, with a number of authors citing him as a an influence on their works - including Stephen King.
Whilst he, like so many artists of whatever type, didn't gain much recognition in his own lifetime, since his death he has had a much greater influence, with books, films and games all being inspired by his work.
Image: See page for author [Public domain], via Wikimedia Commons