Frozen Logo Black (Image By Walt Disney Animation Studios [Public domain], via Wikimedia Commons
In today's society, where "mean girls" seemed to be rampant, it is sad that women tend to bring each other down. To think that us women had gone a long, long way through several obstacles in the past just to savor what used to be limited, if not at all non-existent, opportunities and experiences as human beings.
Gender equality has long been a difficult battle in the society. For instance, women in the past were not given the opportunity to cast political vote, or even had a hard time getting their own credit cards without help from men. There are too many nightmarish events in the past that categorized and placed women in the lowest level of life spectrum. Gladly, we are taking, even small, steps to get over that era. Women empowerment is one powerful tool and brave movement to help achieve what seemed to be a hard goal to hit.
Querlo chat: "Do you support women's empowerment?"
As one of my ways to support women empowerment, I'd like to participate in the new batch of "The bitLanders Film Series" which aims to support women empowerment through mainstream films. As I just recently came back from long hiatus off BitLanders, this event is totally new to me. But I know from the very moment I read Micky-The-slanted-Slaerno's post, I would grab my pen and start drafting my next blog. I am totally inspired. And as obvious as it is from the title of my blog, I opted to reminisce about this very popular Disney animated film entitled Frozen.
Frozen is an endearing fairy tale about two princesses, their dreams, desires, fears, self-discovery and above all, unconditional love for each other. (Time of India, 2016)
Times of India perfectly fit the essential elements of Frozen into a single statement. It is 1) a fairy tale; 2) has princesses as major characters (and of course, it involves princes, too); and lastly 3) it is about things most, if not all, people in the world treasure the most.

It's been five years since we first saw the movie on the big screen. Many kids, and also the kids-at-heart, loved it so much. And I would lie if I say that I, as a grown-up person, wasn't part of that huge population. I loved it. I really did. I remember even blogging about my fascination of the movie in an old writing platform.
And now, here I go again.
But what was, and what is, with the Disney animated film Frozen that made it so striking to many people?
THE DISNEY ANIMATED FILM: FROZEN!
I had to watch the movie again, coupled with few readings from different websites, to get a good grasp of its entire plot. I don't want to bore the readers out so I decided to present what happened in the movie through bulleted presentation divided part by part accordingly. So here it goes.
The Backstory
Elsa, the Princess of Arendelle, has magic power over ice and snow since childhood. She can create small and large pieces of ice, and can make the lands snow. Both her parents, the King and Queen, know about this magic power.
She has a younger sister named Anna whom she often plays with her magic when they were both little. One day, Elsa accidentally injures Anna with her magic. Grand Pabbie was able to heal her, but he had to erase memories of Anna associated with Elsa's magic power, making her unaware her sister's special abilities.
Elsa was pressured (by herself and her parents) to learn to control her power because of what happened to Anna. Their parents decided to isolate them in the castle to keep both of them safe. But Elsa grew more insecure of her "curse". She shut her doors for her sister to ensure she won't hurt her again. However, it created emotional pain on Anna's end. Their parents died during sea storm when they were teenagers.
(image)
The Present Time
Elsa was to be crowned the new Queen of Arendelle as she turned twenty-one. They prepared to open the gates of the Kingdom to the public and other royal officials for the first time in a very long time since the death of the late King and Queen. At this point, Elsa is very anxious as the people might discover her hidden magic which might cause chaos. But Anna, on the other, being unaware of the entire situation, felt excited about the event as it will be her first to see what it is like outside the realms of the Kingdom.
When the coronation is taking place, Anna met Prince Hans of the Southern Isles and instantly fell for him. The prince confessed that he felt the same thing and went to propose to the princess. In this moment, Elsa objects pointing out that they only knew each other. However, when Anna and Prince Hans insisted, Elsa accidentally unleashes her magic in front of everyone creating shock and fear. Prince Hans then accused Elsa of being a "monster". Elsa escaped and went to an isolated mountain in the north and built her own palace out of ice to live alone. However, she unconsciously sets the entire Arendelle into eternal winter with her suppressed power.
Disney's Frozen "Let It Go" Sequence Performed by Idina Menzel (Video credit: Walt Disney Animation Studios via YouTube)
The Icy Moment
Anna sought for Elsa and left the command of the kingdom to Prince Hans. On her journey, she got lost and met Kristoff, an ice harvester. She was able to convince him to help her find her sister, and on their way, they met a snowman with life named Olaf (which was revealed to have been created by Elsa, unknowingly, with her magic). Olaf led the two to where Elsa is.
When all of them reached the ice palace where Elsa was, Anna went on to tell her what happened to Arendelle and asked her to undo it. However, Elsa said she cannot do it and accidentally injures Anna, freezing her heart. She also created a monster out of ice named Marshmallow which chased the three. Kristoff then noticed something was happening to Anna and took her to his adoptive family.
Grand Pabbie examined Anna and revealed that she will soon freeze into solid ice unless an "act of true love" stops the effect of the magic. Kristoff, thinking that it is about romantic love, rushes Anna home to Hans to give her a kiss. Meanwhile, Hans and his men went on to chase and capture Elsa. They defeated Marshmallow and were able to hold Elsa captive.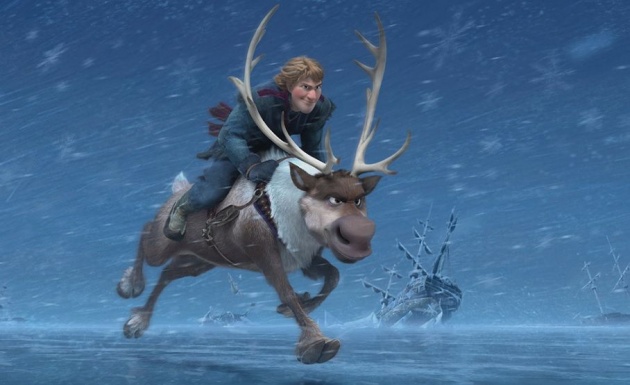 Prince Han's True Intentions:
When hans arrived the kingdom, he was brought Anna and was told what happened. However, instead of kissing her, Hans revealed his true intentions to seize the throne by eliminating her and her sister. He locked Anna in the room to die and made everyone believe that she was killed by Elsa with her power. He then releases an order to execute Elsa, only to find out she was able to escape her detention cell.
Olaf freed Anna of the room and went outside on a heavy blizzard to go to Kristoff, whom Olaf revealed to have feelings for her. Outside the kingdom, Hans met Elsa and told her that she killed Anna causing her to breakdown. He then poised to kill Elsa during her emotional outburst, but Anna spotted him and leapt in the way, stopping Hans from his evil attempt, but finally turned ice solid. Elsa got so devastated and hugged her sister into mourning. But shortly, Anna slowly unfreezes, because of what she did as an act of true love towards her sister.
The Happy Ending
Finally, after realizing love can control her strong magic powers, Elsa was unable to revert what happened to Arendelle. She also gave Olaf snow flurry not to melt on the warm climate. Both the Duke and Prince Hans got removed from the kingdom and arrested. Anna ends up with Kristoff. In the end, Elsa and Anna both promised to not lock the kingdom gates again.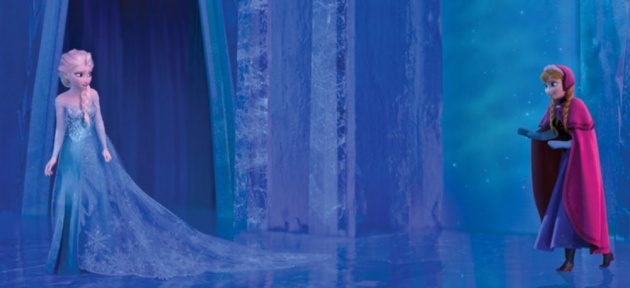 CHARACTERS AND VOICE CAST
Frozen stars some of the best and most talented stage actors and singers in the industry. Let's have a rundown of the casting list, their characters, and some of their other works besides this animated film.
Idina Menzel singing "God Bless America" at the conclusion of the 2008 National Memorial Day Concert on the lawn of the U.S. Capitol, Washington D.C. (By English: U.S. Navy Petty Officer 1st Class Chad J. McNeeleyderivative work: Raykyogrou0 [Public domain], via Wikimedia Commons)
Elsa, Princess/Queen of Arendelle, played by American actress-singer-songwriter, Idina Menzel.
Anna, Princess of Arendelle, younger sister of Elsa, played by American actress, Kristen Bell.
Kristoff is an iceman, played by American actor and singer, Jonathan Groff.
Olaf is a cheeful snowman, played by American actor, comedian and singer, Josh Gad.
Prince Hans of the Southern Isles, played by American actor and singer, Santino Fontana
Queen Elsa of Arendelle

(Idina Menzel)
Elsa, Queen of Arendelle, has magic powers over ice and snow. She was forced to keep her powers to herself upon injuring her younger sister (Anna) when they were both little.
Idina Menzel is most famous for her role in the broadway musical Wicked, where she performed as Elphaba, the wicked witch of the west. Here she won the 2004 Tony Award for Best Actress in a Musical. The first work where Menzel came to prominence was the broadway musical Rent. She starred as Maureen Johnson and was nominated for her first Tony Award in 1996. In 2005, she also starred for the same role in the film adaptation of the musical. Menzel also starred in American TV drama-comedy series Glee as Shelby Corcoran, a music coach.
Eva Bella played the 8-year old Elsa, while Spencer Lacey Ganus played the 12-year old one.
Princess Anna of Arendelle

(Kristen Bell)
Anna was accidentally injured by Elsa's magic when they were little. In order to heal her, Grand Pabbie erased most of her memories that are associated with Elsa's magic. She's never known the life outside the kingdom since she always stayed inside the gates of the castle.
Kristen Bell is known for some of her roles on TV and films. She is not a professional singer, but she is known for her singing skills. One of her early works includes performance for the role of Becky Thatcher in a broadway musical of The Adventures of Tom Sawyer in 2001. She also starred alongside Liam Neeson in the broadway The Crucible.
Kristen Bell as Anna, at Frozen premiere, El Capitan Theatre, Hollywood (By Magicland9 [CC BY-SA 3.0] from Wikimedia Commons)
Bell's most popular breakthrough by far remains to be her very role in this Disney's animated film Frozen. Livvy Stubenraunch played the 5 year-old, non-singing part of Anna, while Katie Lopez did the singing parts. The 9-year old Anna was played Agatha Lee Monn.
Kristoff, The Iceman

(Jonathan Groff)
Kristoff accompanied Anna on her journey to look for her sister, Elsa, when the latter fled to the north mountain upon public's discovery of her magic power. Kristoff was revealed to have feelings for Anna towards the end of the film.
Jonathan Groff is known for his performance in the broadway musical Spring Awakening. His early works include his role in the musical Fame in 2005, as well as the musical In My Life by Joseph Brooks.
Aside from his musical background, Groff also starred in several TV and film projects, including One Life to Live, Hair, and Taking Woodstock. He was also a guest star to musical comedy-drama of Fox, Glee, which starred his best friend, Lea Michele, as main cast.
Olaf, The Snowman

(Joshua Gad)
Olaf was created by Elsa unknowingly when she and Anna were playing back when they were little. Anna and Kristoff met Olaf on their way out finding Elsa after the latter was revealed to have hidden magic powers. Towards the end of the story, Olaf was the one to free Anna when Prince Hans locked him inside a room to die after Elsa accidentally froze her heart. It was also in this part that Prince Hans' true intentions were revealed.
Josh Gad was known for his performance in the broadway musical The Book of Mormon. He also starred in the live-action adaptation of The Beauty and the Beast as LeFou, Gaston's loyal sidekick.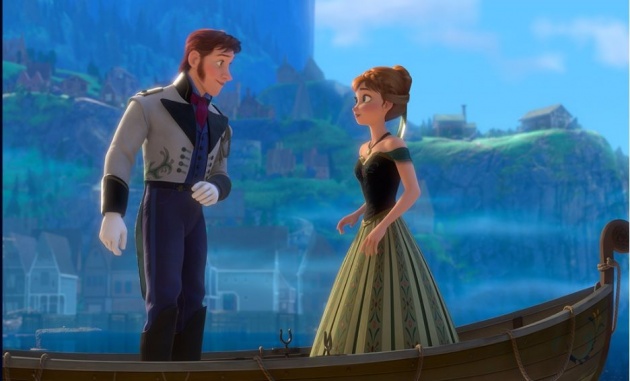 Prince Hans of Southern Isles

(Santino Fontana)
Prince Hans was one of the dignitaries who was invited over the kingdom for the coronation of the new Queen of Arendelle. He met Anna to whom he mutually "fell in love at first sight". He proposed to her, but Queen Elsa objected. Later on, he was revealed be the antagonist, who had evil intentions of seizing the throne, and eliminating the two princesses in the process. He, however, failed with his plans and was arrested and removed off the kingdom, together with the evil Duke.
Santino Fontana's works include mostly broadway productions and musicals, one of the most prominent being the role of Prince Topher in Rodgers & Hammerstein's Cinderella, for which he snatched a Tony Award nomination for Best Leading Actor in a Musical.
Other Casts and Characters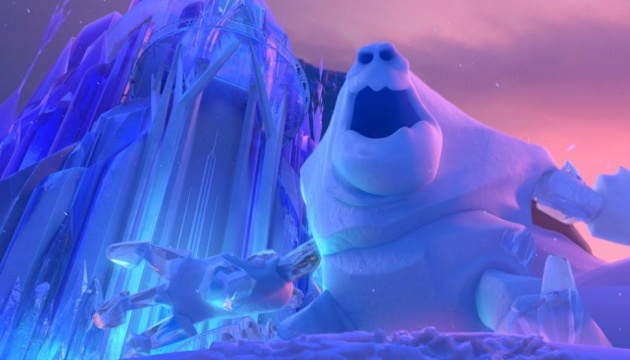 The Duke of Weselton played by Alan Tudyk. He was revealed to be one of the two villains halfway the film.
Grand Pabbie played by Ciarán Hinds. He was the Troll king and the one who healed injured Anna back when she was little. He was also the one who provided the answer on how she can survive and reverse the spell that was accidentally casted by Elsa on the north mountain.
The King of Arendelle, played by Maurice LaMarche, and The Queen of Arendelle, played by Jennifer Lee. They are parents to Elsa and Anna. They died during the storm in the sea.
Bulda, played by Maia Wilson, the adoptive mother of Kristoff, which is a troll by nature.
Marshmallow played by Paul Briggs. It was the snow monster Elsa created to chase Anna, Kristoff and Olaf when they went to her in the ice palace
MY MOVIE REVIEW!
Querlo chat: "What kind of movies do you like?"
A. UNIQUE STORY
One of the strongest points of Frozen is its unique story, far different from the usual princess stories and fairy tales. Unlike others which mainly focus on romantic love, this animated film centers on sister love and gives emphasis on its nature being a "true love". The mix of moods in the film was also a great concept – you get comedy, action, fantasy, and drama. Truth be told, I cried a little during the "Do You Want to Build a Snowman?" scene. A very heart-wrenching scene for me!
I also applaud the unexpected twist in the story that Prince Hans was an evil character, and that the Duke was also in the wicked ambition to get political power.
On a personal view, I really believe Frozen is one of the best animated films ever made.
B. BEAUTIFUL SONGS AND "LET IT GO"
It does not always happen for animated films to have their OSTs become a mainstream music success. But the most famous song in the movie, "Let It Go" sang by Idina Menzel got very popular, not to mention the critical response it also received. The song was nominated and won the 2014 Academy Award for Best Original Song.
Aside from this, the duet of Kristen Bell and Santino Fontana also became popular. "Love is an Open Door" became a viral trend back in 2013 for couples. "Do You Want to Build a Snowman?" and "For the First Time in Forever" were also listed as some of the most popular songs in the movie.
C. INTERESTING CHARACTERS AND PERFECT CASTING
Both Elsa and Anna were both loved by the moviegoers, even making many kids imitate both characters. Idina Menzel brought Elsa to life, and Kristen Bell perfectly suited as Anna. But aside from these two main characters, Olaf the cheerful snowman, as well as Sven the reindeer were also loved by kids. Olaf's famous line in the movie, "I like warm hugs!" really made a mark on everyone.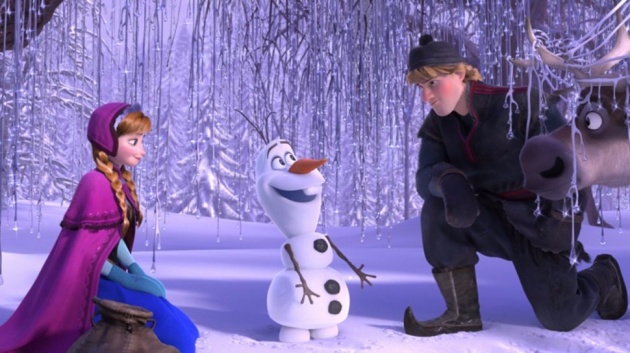 As I was doing my research, I came across a fact about the movie I didn't know of. Apparently, Elsa was originally the character being developed to be the villain. Parts of the lyrics of Let It Go hinted about the supposed villainous nature of her, and the song was intended to be written as a villain song. However, Elsa never did any evil in the storyline, making the purpose irrational. And so, Prince Hans was rewritten to be the main villain.
D. LIFE LESSON AND WOMEN EMPOWERMENT
In the film, several struggles that may people, mostly women, encounter in life. We tend to get insecure of our weaknesses, incapacity and inabilities. Frozen addresses these as life obstacles that can be overcome by being brave and accepting oneself.
As mentioned above a couple of times, Frozen is about sister love. In this time wherein it is usual for us to hear about girls hating on each other, creating competition, the message of this film is very essential.
It is common to come across films that have men as main characters. To have films like Frozen is such a breath of fresh air. It is very gladdening to know movies like this that empower women are existing. How I wish more and more film makers create movies that aims to empower women and portray them as important and delicate component of the society.
E. HIGHEST GROSSING FILM OF ALL-TIME
Frozen is an unexpected box office success. According to Box Office Mojo, it currently had earned 1.276 Billion USD, comparing it to its production budget at 150 Million USD. It was ranked as the fifth highest grossing movie of all time, and is currently at spot no. 13 in the most recent update by Box Office Mojo.
But aside from the box office success, Frozen is also making huge sales over toys. The film's success was considered as the reason a sequel is being developed.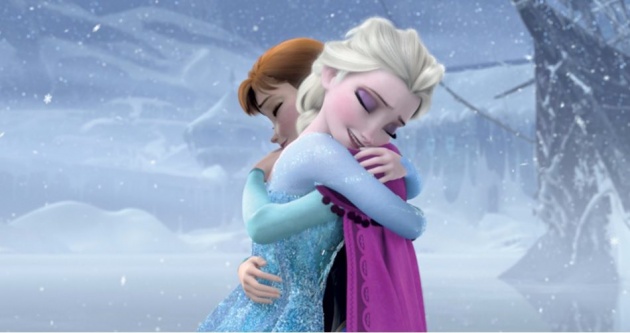 Frozen was not just an animated film for the kids. It was not just about an entertainment made solely to attract kids. It was something more, which came with a really very strong message addressed to everyone. Don't be afraid to let everyone know who you really are. People who truly love you will love you for who you are no matter what. And love, as we already know it, is such a powerful thing.
***************************************************************************************************
Disclaimer: All pictures above are not my own, and are shared for free as per license, and with proper attribution.
You might notice long descriptions. It is made according to attribution required by the license of the copyright owner.
Thank you for reading my post!!!
***************************************************************************************************
BLOG: ORIGINAL BY JUSTAGIRL
VISIT MY PAGE FOR MORE POSTS!!!
***************************************************************************************************