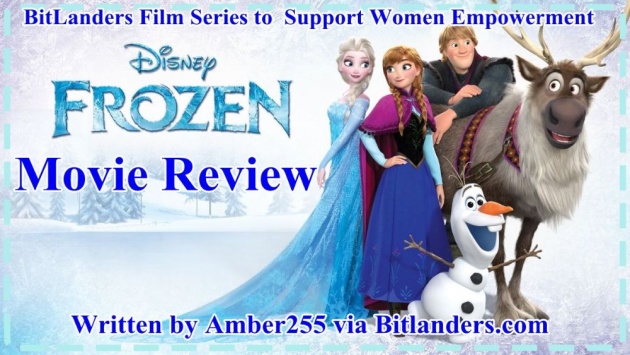 The BitLanders Film Series to Support Women Empowerment: Movie FROZEN Review
Photo credit: wall2born.com - Edition by Amber255 via Bitlanders.com
In the first part of October, we can write four blogs in support of women empowerment. Last time, I wrote about spy girl of Red Sparrow. Today, I want to talk about an animated film FROZEN. Actually, I have watched it long ago and could already forget something. So, when I saw FROZEN in a given list, I knew that I need to re-watch it in one of the nearest evenings. And until my impressions are fresh, I sat to write movie review encouraging you to watch it if you still have not done it.
More and more animation film genre shows great duets, which, by their different visions, eventually get the results of unprecedented beauty. Not an exception is this new project FROZEN of the Disney film company, with the directors Chris Buck and Jennifer Lee.
Disney has another hit in its repertoire with this heartfelt story of sisterly love and one of the few films released in 3-D this year that splendidly incorporates the technology into the plot line. - Maricar Estrella "Fort Worth Star-Telegram/DFW.com"

Credit: rottentomatoes.com
The newly formed team invited people of all ages to enjoy the vision of a snow-filled country, where, like in other Disney films, dominates friendship, love, and the abundance of the most beautiful and original musical compositions.
An adventure animated movie FROZEN, created by Hans Christian Andersen's story "The Snow Queen", is taking visitors to the kingdom of incredible beauty that unexpectedly became a kingdom of snow and ice. The kingdom is condemned for a constant winter. Let's watch it!
Frozen - Official Trailer - Video credit: Chris_buck via Bitlanders.com
The Short Story of The Movie
In Arendelle country is the eternal winter, and its inhabitants no longer remember when the warm sun caressed their faces. However, there is a reason why the snow covers this country. Queen Elsa, the sister of Princess Anna, made this blatant joke. From the childhood, she is no longer able to manage her magic glacial powers and therefore has been distanced herself from the beloved sister for many years. A young Anna does not want to give up and let her go missing after she has not seen sister for years. And now, a wonderful kingdom turned into the white wilderness. The people of the country dream of the sun and heat, but it is not here.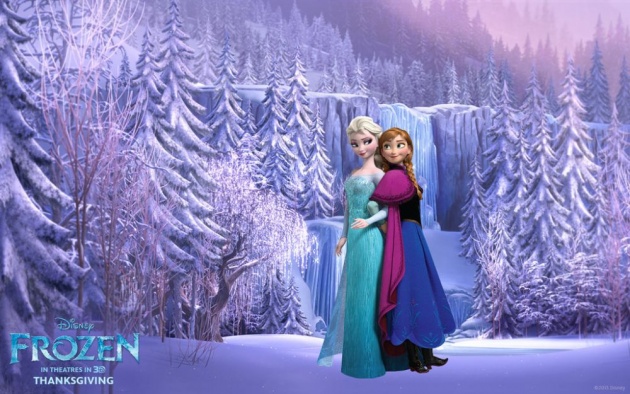 Adventure animated film FROZEN - Photo credit: wallpaper.istriku.site
The brave Anna decided to fight and liberate the country from the ice. Along with the mountaineer Kristoff his deer Sven, and the witty snowman Olaf, she is going to bring back the hot summer sun. Unfortunately, at first glance, a simple looking trip became a long and troublesome journey through the snowstorms, frost, and snowy hills to dispel the icy Elsa's spells.
On the way, she has to overcome many challenges, encounter magical enemies, mysterious trolls, and another kind of miracles, and overcome them. Olaf tries to cheer up and give a good mood to the challenges of the road.
Anna and Kristoff have to fight with incredible nature elements to save the kingdom and their dear people.
While reading this movie review, check QUERLO CHAT: "Do you support women's empowerment?"
The Content of The Movie
It's dangerous, but a promising trip of the three friends through the ice kingdom's labyrinths, full of adventures, spells on every snowball, meetings with mysterious trolls, and a fateful acquaintance with the funny snowman, Olaf. Endless animation films were created by the Hans Christian Andersen's fairy tales, but their popularity is not gone, and viewers are pleased to admire the latest book visions.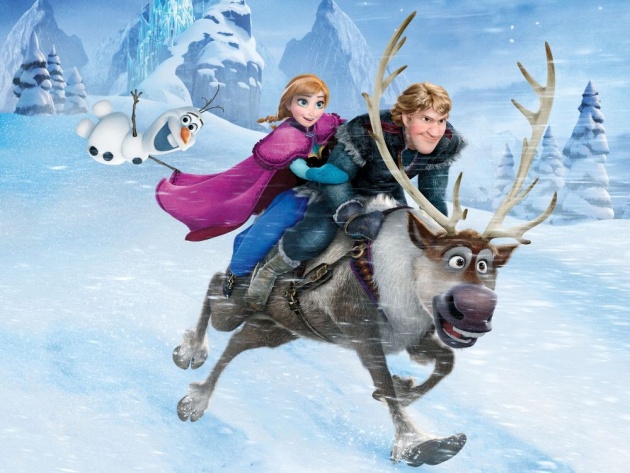 Disney film FROZEN - Photo credit: hdwallpapers.in
Like all Disney studio animation projects, this also emits only positive, the goodness-rich energy that communicates to the spectators sitting in the cinema hall from the very first moments of the film. The tape aims for the audience of any age, but it does not show any vulgarity, which is really typical of the latest animated genre. The band is full of great action, which turns into a very charming adventure through a frozen country. And of course, there are the best and memorable characters that force viewers to smile and laugh.
The movie's engine, as it usually happens, is not the story created by Anderson itself, rephrased by filmmakers, but charismatic characters. Of course, the great attention is paid to the snowman Olaf, who with his pranks force all of us to laugh. The successful character of the film, which would create a smile on your face even if the day is very bad. The character symbolizes optimism, which is so lacking in real life, so looking at this personage you can see the picture of happiness.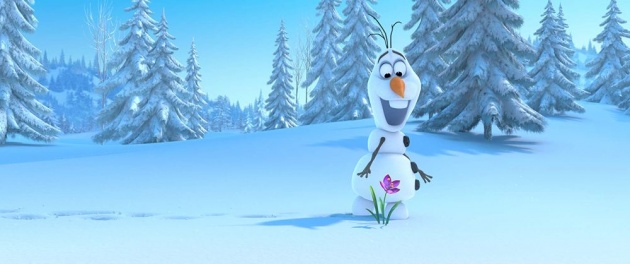 Olaf in animated film FROZEN - Photo Credit: imdb.com
Princess Anna and Kristoff with Sven, perfectly supplement the action created by the snowman and make the movie even greater with their songs. It's really fun that developers do not lack the fantasy to carry out all the famous fairy tales in a new way. At the same time, we get quality and original project, which could to compete for the best animation title in the Cinema Academy Awards.
The storyline's presentation is very fast and completely not boring. Every movie scene is full of all sorts of surprises to the viewer, and most importantly, when the movie ends, you want to find yourself again in this enchanting ice country, which lets you warm up your eyes and mind while watching this amazing work of Disney studio.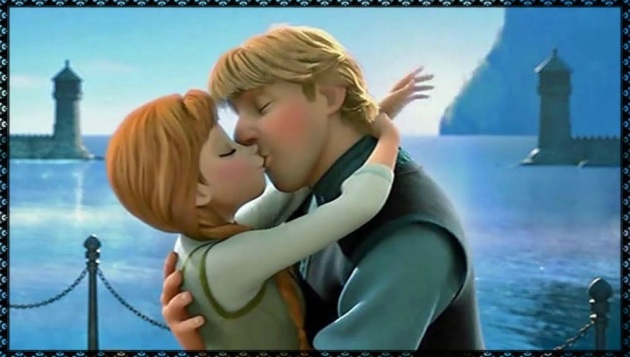 Animated Disney film FROZEN - Photo credit: imdb.com
The Technical Side of The Movie
The diligent performance of Disney animators is also featured in this film, which many film experts call the masterpiece. In very detailed and, of course, very difficult efforts, they succeeded in extracting such an enchanting background of the tape, and especially the snow, which looks very effectively in the three-dimensional space. The 3D itself to which this tape has been converted is also worthy of praise because the overall picture of the movie is very eye-catching.
The soundtrack with songs of the characters, also adds a special charm to the overall context of the tape, while the background musical escort allows you to feel the real adventure. All songs of the movie added a big contribution to the positive atmosphere.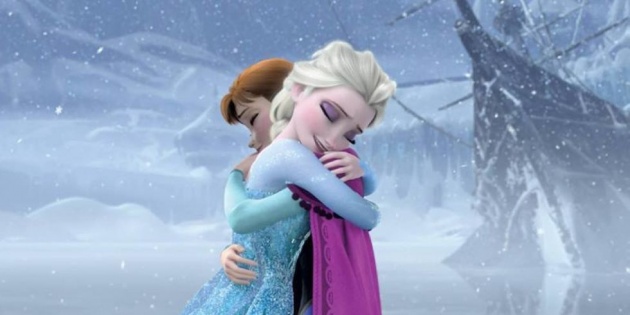 Sisters' love, FROZEN - Photo credit: twitter.com
I found that the soundtrack consisted of ten songs and twenty-two orchestras. Let It Go became so popular that won many awards around the world. The soundtrack itself was thirteen weeks on top of the US Billboard 200. According to the data of 2015, 3.9 million songs albums copies were sold at all in the United States alone. The soundtrack became the most expensive album in 2014.
The audio editing is perfectly matched to the dominant musical accompaniment of the movie and the action shown, which definitely does not lack effective and frolic moments. Such high-quality developer solutions allow you to experience real pleasure in moving your mind to the ice country.
While reading this movie review, check QUERLO CHAT: "What kind of movies do you like?"
The Collective Work of The Actors
In my opinion, all the last Disney films and maybe their movies of all times are the most successful when the main heroes are WOMEN.
I can start naming, but somehow, all the male characters (Aladdin, Tarzan) do not equal the greatness and diversity of women's heroes. From classical (Cinderella, Beauty, Snow White, Mermaid) to modern (Pocahontas, Rapunzel, Braveheart), and now the Snow Sisters - Anna and Elsa.
And, in fact, all the heroes of Disney are both beautiful and superwomen, funny, cheerful, courageous, bold, and inventive. Maybe just a bit capricious. But many women and young girls would like to be like those heroes. And all the princes who are on their way are practically always second-rate personages. They are good, cool but unable to show their courage and activity without the influence of the princesses and heroes. But without them, the princess could not show her wonderful beauty too.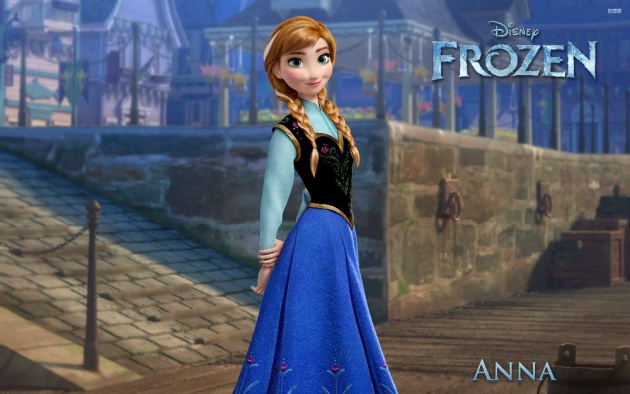 Anna in Disney film FROZEN - Photo credit: imdb.com
There was also a discussion about highlighted FROZEN female personages. Some critics argued that it is bad to watch this movie for the young boys as only female roles were shown as clever, bold, and inventive while all men are just second-rate personages. But if it was otherwise, I guess, no one would mention that female personage were suppressed. Anyway, I enjoy that finally female are shown as independent and bold persons.
Anna definitely isn't the typical, traditional Disney princess. What do you think is her biggest charm?

Kristen Bell: I think her charm is caught somewhere between her sincerity and optimism. It's really hard to dismiss someone who is genuine, sincere and is compounded with optimism. Those people are goofy, and that's what goofy is to me. I think that's how she is. Eternally optimistic people are the most charismatic people to me. It's attractive when someone can't get you down. A bad mood isn't very attractive. - Kristen Bell

Credit: wegotthiscovered.com
FROZEN, I would say, is the most ingenious of all the Disney scenarios, everything is unpredictable, and even at the end of when you think that you know what's going to shine with a classic kiss rising from a death, it turns out that true love is not what we thought and how we planned.
FROZEN - Directors Chris Buck and Jennifer Lee interview - Video credit:TheUpcoming via Youtube.com
If someone chooses to go to watch the movie in the original language, it will make a very good decision because the beauty of the band feels in the original language, listening to the best actors who recorded the entertaining actors. The Lithuanian version was too bad, cold and, most importantly, monotonously implemented, so I switched for the English version. If you reject songs, things would be nice, but when the characters start singing, the charm disappears, and we hear melodies without true spirit, which drown out the real work of Disney's creators.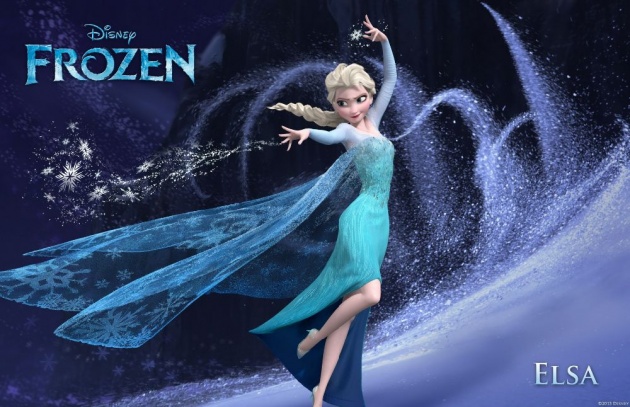 Elsa in adventure animated film FROZEN - Photo credit: imdb.com
About actors, I canon say anything as there are not actors performance, only voices. Who recorded this wonderful film? Anna - Kristen Bell, Elsa - Idina Menzel, Kristoff-Jonathan Groff, Olaf - Josh Gad, and others.
On the Final Note
The animated film FROZEN has been officially recognized as the most viewed animated film ever and has taken over this title from Toy Story 3. FROZEN is the first animated film of the Disney company that earned a billion dollars. Not surprisingly, the Disney studio decided to extend the story that loved millions of people around the world.
The FROZEN is a film with amazing visual beauty. In addition to the flawlessly depicted background, there is a place for advanced humor, a positive atmosphere, and new friends with their adventure, which turns into great entertainment for anyone watching.
Hollywood movie FROZEN - Photo credit: digitalspy.com
I would like to praise Disney film studio. And especially for what they do best in the world, and nobody can overcome them. The FROZEN is a very strong animated film. In short, it is a masterpiece for me. It looks like all my inner strings have been touched by this classic Disney film.
We can enjoy that Disney presents an impressive and creative female image. Women play for the first time as stubborn heroes, not as a maidservant or a seeker of the Prince to save them.
I invite children and moms to watch the movie FROZEN and experience all the adventures together! This animated film will teach us how important is to love and cherish our family members, our siblings - as Anna and Elsa. It teaches us how it is important to have great caring friends next to us, who will always come to the help no matter what happens.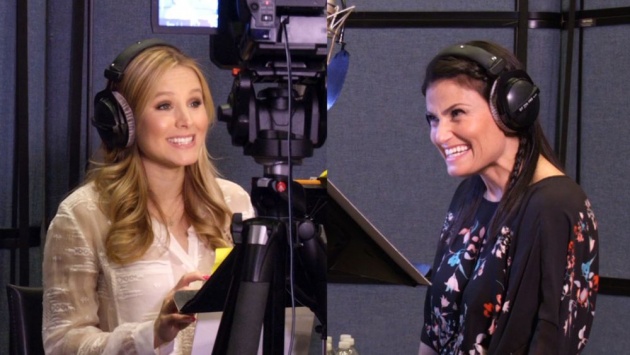 Kristen Bell and Idina Menzel in FROZEN - Photo credit: imdb.com
Part of the message is embrace who you are, even if you're different and unique. Individuality makes us special. - Kristen Bell

Credit: wegotthiscovered.com
My rating: 9.5/10
Critics average: 85/100
Rotten Tomatoes: 90% ( of 100)
IMDb: 7.4
Have a fun watching!!!
***************************************************************************************************
Thank you for stopping by and reading my blog.
2018, All Rights Reserved.
You are very welcome to join Bitlanders and share your valuable knowledge and opinion.
***************************************************************************************************
You can check my other blogs with movie review:
1. The Bitlanders Film Series to Support Women Empowerment: Star Wars: The Force Awakens
2. The Bitlanders Film Series to Support Women Empowerment: Beauty and the Beast
3. The Bitlanders Film Series to Support Women Empowerment: Arrival
4. The BitLanders Film Series to Support Women Empowerment: RED SPARROW
Come back to find more...
***************************************************************************************************