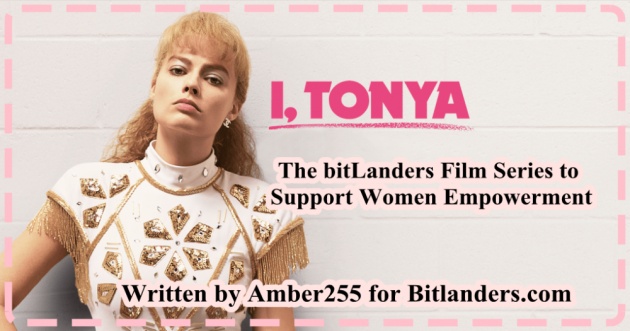 The bitLanders Film Series to Support Women Empowerment: I, TONYA - Photo credit: itonyamovie.com - Edition by Amber255 via Bitlanders.com
Craig Gillespie, the director of the tragicomedy Lars and the Real Girl, a sports drama Million Dollar Arm and The Finest Hours, based on realistic facts, presents another inspiring and real story about the legendary figure skating champion Tonya Harding.
In the very beginning of 1994, the whole sporting world was shaken by a horrible event. After the workout, Nancy Kerrigan, a member of the United States Olympic Women Figure Skating Team, was attacked and injured. Soon, the shadow of suspicions fell on her fierce rival, Tonya Harding, who also s sought to get into Lillehammer Winter Olympics.
The investigation revealed that the Tonya, along with her ex-husband and his friend had planned this assault which was accomplished by a man they have hired. The whole event was very widely announced in the press.
The biography drama I, TONYA, which appeared in late 2017, offers a look at this tragic story from the barricades of a young and promising athlete, Tonya Harding.


I, TONYA Official Trailer - Video credit: Craig_Gillespie via Bitlanders.com
The Short Story of The Movie
I, TONYA drama is based on absurd but absolutely real events. The film reveals a comically dramatic story of a well-known woman and one of the most scandalous American event that surprised the whole world. It's a story about the overwhelming desire for victory and the impact of one wrong step on the rest of the life.
American Tonya Harding was born to be a star. Her mother never doubted in this, and the girl finally started believing it too. Being still very little, she was put into ice skates and pushed on ice arena.
She grew up accustomed to the attention, applause, and awards. This desire was especially encouraged by the girl's mother, an extremely demanding, rigorous, and powerful woman. The only values she taught Tonya is to compete, fight, and be the best. At any cost.
Tonya has grown up - harsh, audacious, and seeking victories. On her life's way, she yet met a guy with not the best reputation, who shook her private life, and eventually, an unexpected rival became the cause of the Tonya fall. The talented athlete's story has become a dramatic detective: can a person act inhumanly?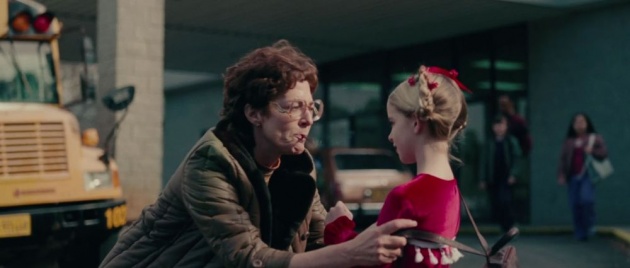 I, TONYA - Photo credit: pastranablogcine.blogspot.com
The Content Of The Movie
The sports dramas, which are even based on real events, always attract interest not only from sports enthusiasts but even from people who do not know anything about the story shown in the film. And that's great because many films allow us to plunge into events not only on the sports site but also to get acquainted with the actors from a variety of perspectives.
First of all, I have to commend I, TONYA director Craig Gillespie for the great adaptation of the true story to the film. A large part of the film is based on the actual interviews that were taken from Tonya Harding, her mother, ex-husband, and his friend, Tonya's bodyguard. It allows us to look at the attack itself, and at the same time, the film reveals the feelings, opinions, and attitudes of Tonya Harding and the people that surrounded her.
Similarly, details such as Tonya Harding's and her rivals' dances on the ice were shown equally perfect. After watching the movie, I watched some dances on the ice of a true film character, and I was unexpectedly shocked by the realism of the details, and how well the film crew managed to convey it.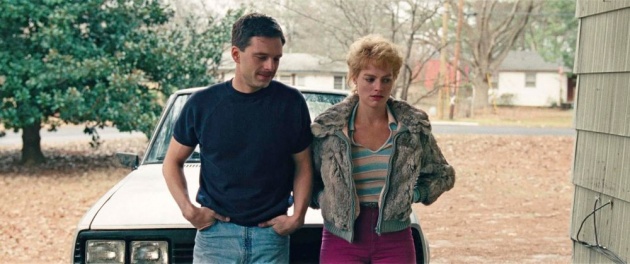 Sebastian Stan and Margot Robbie in I, TONYA - Photo credit: thecinemacritic.wordpress.com
The film pretty much analyzes Tonya's life story and the environment in which this promising athlete grew and matured. If the other drama about the personality of the sports world is more about the athlete's path towards the glory Olimp, I, TONYA focuses more on revealing the life of the personal features of the main character.
I have not heard anything about Tonya Harding, because it's not the kind of sport that attracts me, but on the other hand, I watched the movie for a few reasons - the main actress, the great director, and exciting story. And none of these points did not disappoint me, but I was so glad that after review, I wanted to watch this movie again.
I, TONYA not only been able to perfectly reflect the true story but also captured the attention by a great performance of actors.
It's not a standard biographical drama, but a comic present of the story of Tonya Harding and the people around her. Therefore, it is not necessary here to expect extremely serious and boring scenes that could damage the concept of the film. The film is alive with its positive energy and a pleasantly restored period, while the dramatized background allows you to enjoy the great director's vision and his atypical attitude to the story itself.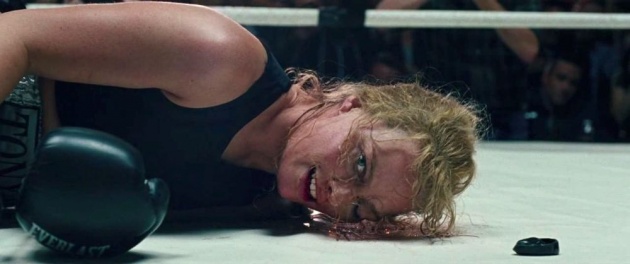 Margot Robbie in a movie I, TONYA - Photo credit: imdb.com
The film reveals some rather important things related to the life of the main heroine. First of all, it's a movie about not easy sports full of envy and malice, the inhumane fierce competition and striving for the set goals at all costs. There are people who compete with each other at all costs. There is also no shortage of violence, which is fairly vividly presented, in order to give a very thorough illustration of the nonsporting behavior of some people.
And while the whole movie revolves around Tonya, it has space for the other side. As I mentioned, this is an extremely comic movie that lets you make fun watching. Jokes are not dirty, the dialogs are rich and sometimes make you laugh. However, humor is the thing that either manages to attract or disappoints and makes you feel uncomfortable. In this case, everything was in place. As a result, the review did not become boring. Because it would be quite boring to just observe the presentation of the main hero's facts from her biography.
I think a lot of people presumed that they know the whole story already and passed judgment on her. They passed judgment on all these people but I think that's why it's so interesting to see an audience reaction because we are showing them something aside to the story they didn't know - Margot Robbie.

Credit: goldderby.com
The solidity to the film added the sporting part that featured very heavy tricks made by figure skaters. Everything was restored very authentically as if it was a real competition and an ardent fight for medals
In addition to the convincingly reflected real story, full of black humor and cynicism, and the appearance of great actors, I, TONYA also makes the viewer think about what can be considered a reality, and what's a just blown up soap bubble. Tonya Harding has been sentenced by the press and other mass media before proving any of her guilt and involvement in the injury to Nancy Kerrigan. A young and promising athlete became the enemy of the public number one.
The well-revealed Tonya's environment also shows viewers another social sore. The idea of an American dream can be interpreted and appreciated in a variety of ways, but it is still vital. I, TONYA shows that sometimes this concept of dreams is just a beautiful piece of paper that does not bring happiness.
While reading movie I, TONYA review, check QUERLO CHAT: What kind of movies do you like?
Tonya grew up in difficult conditions, which consisted not only from the not good mother but also from financial difficulties. Although the American dream, according to the idea, can be achieved by all, especially in sports, and talent and hard work should be the main factors, we see a slightly different alternative in the film.
The film reveals distorted American society and the very principle of sport. A brusque girl from a poor family is a rebel in the pink skaters' world. And while her talent was uncontested, Tonya top results reached via very hard work. And even then she did not shine in the glory for the above reasons.
In our society, we look at people from the poorer environment without understanding, belittle them, make a mockery show of their lives, and then call it a documentary of reality. The same thing can be said about today's sports, in which money and influence sometimes trample the Olympic Principles.
Though the film looks into a lot of difficult topics, they are passed through the humor filter. The black humor, interwoven with social sores, maybe not always is the most delicious cocktail, but it works in this movie. Humor is of high quality and there is a lot of it. This can outrage some viewers, as this may decline the tragedy of the story. But even with the much fun developers have been able to convey painful messages properly and powerfully.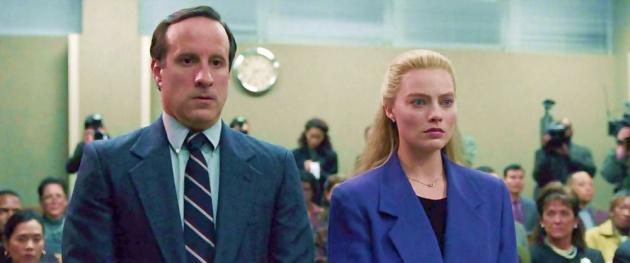 Dan Triandiflou and Margot Robbie in I, TONYA - Picture credit: imdb.com
The Technical Side Of The Movie
The film is also charming visually. The perfectly chosen colors and beautiful artistic design, which consisted of beautiful scenery, hero costumes, hairstyles, and makeup, and of course, the environment itself, were chosen for a great overall concept.
The soundtrack also made it possible to feel very well at the time of reviewing this film. Here we hear Laure Branigan's Gloria, Dire Straits' Romeo, and Juliet, and Mark Batson's song Fair to Love Me, and many other famous pieces.
The operator also left a good impression. Particularly well-filmed were scenes in the ice arena with skater performances and a psychological Tonya and her mom's drama, which did not lack signs of violence. All in all, the whole film was filmed rather elegantly and at certain moments visually created a feeling of nostalgia for the 90s.
Sound editing and video editing without flaws; it's professional and very stable.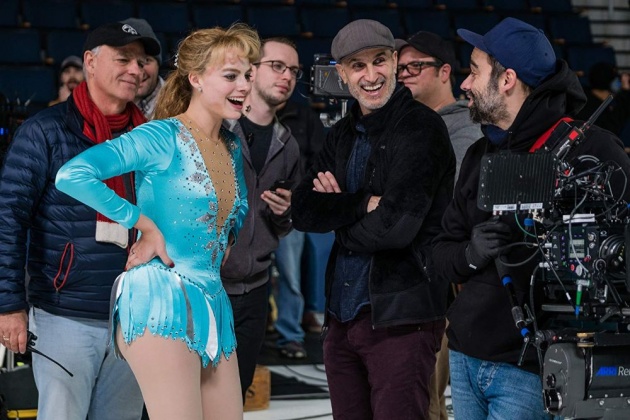 Craig Gillespie and Margot Robbie in I, TONYA - Photo credit: imdb.com
The Collective Work Of The Actors
The scandalous star of a figure skating in the film performs Margot Robbie, her husband - Sebastian Stan, her mother - Allison Janney. The film also features Paul Walter Hauser, Julianne Nicholson, Bobby Cannavale, Mckenna Grace, and others.
I want to praise two women who performed well in their roles - Margot Robbie and Alison Jeni. One, respectively, embodied Tonya Harding, and the other - her mother LaVona. One was nominated for the Oscars for the best female role played in the first plan, and the second, in turn, was not only nominated but also won the Oscar for the best performing role of the second-rate.
I, TONYA interview of Margot Robbie - Video credit: Rotten Tomatoes via YouTube.com
Margot Robbie in a role of Tonya
Margot Robbie did not waste time after getting into actors' elite with a role in Martine Scorsese's The Wolf of Wall Street movie. For a few years, the actress has featured many good and very good films, but in each of the projects she was involved in, one could notice a devotion. However, in none of them, we did not see her such as in this movie.
Margot Robbie undoubtedly performed the most matured role so far. It is not only mature but also sarcastic and ironic, sensitive and feminine, complex and multifaceted. She had a really difficult task to convey the problematic personality and her relationship with the sores of life.
The actress perfectly embodied Tonya Harding. This is an emotional but attractive heroine. It was a pleasure to look at each of her movements, enjoy the unusual way of speaking and see her outbursts. It's obvious that Margot Robbie lived in this role, so she managed to convey a scandalous skater to the screen so well. She won the nomination Oscars because really deserved it.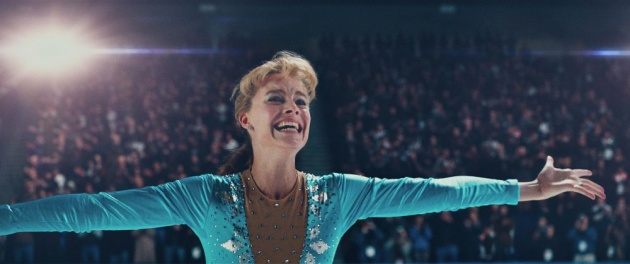 Margot Robbie - Photo credit: topsimages.com
Allison Janney in a role of LaVona
There were also some other roles to look at. Allison Janney, who won the Golden Globes for her role, played the Tonya mother, whose transformation reminded me of Melissa Leo from the 2010 film The Fighter. The actress won the Oscar. She gives the whole film even more irony, sarcasm, and cruel cynicism.
LaVona did not become a flat and one-sided personage. Although her personality is controversial, and the methods of education are condemned, we can see the reasons for such behavior and try to understand the psychology of this person.
The Main Protagonist Role
Tonya Harding is a genial figure skater with many fans and enemies; she was destined to become a world champion and Olympic champion one day. However, she could not withstand a wide range of temptations and was unable to control her wild nature, so women chose a slightly different lifestyle than many athletes.
Tonya's mother LaVona had a kind of love perception for her daughter. A woman claims she loved her daughter and put efforts for her career, the concept of strong love in this place means not a caressing hug but rather a blow or insult. The personality of Tonya was shaped by psychological and physical violence from young years. As you probably understand, the gentle creature cannot really grow in such an environment.
In such an environment of violence, poverty, broken ideals and dreams Tonya grew up, lived, and pursued goals. One can then understand both her conflictual character or her malicious relationship with husband.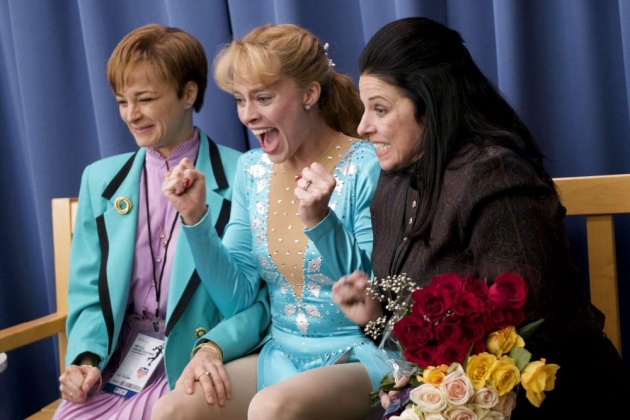 Figure skating in sports drama I, TONYA - Photo credit: pastranablogcine.blogspot.com
During the entire film, the psychological portrait of Tonya Harding is presented amazingly - from her early years of life to her dreams of Olympic gold. This dramatic side of the film makes it possible to get acquainted with her as a person, not a sportsman.
And this is part of the storyline that is quite important and strong. We, the viewers, are allowed to see Tonya Harding's relationship with the despot mother, a violent man, and completely non-moral friends. And after we see it, we can easily understand why this woman has become as she is.
The film is based on a true story, and it is tragic. There is no accident in which many people die. It does not have any global catastrophe. Nobody dies in this band. But I, TONYA is a deviously tragic film. Because it is a creation that shows broken dreams. And although there is no real killer in the movie, we are seeing how the particle of the main character dies.
Tonya didn't fit in. She wasn't the image the skating world wanted as the face of American figure skating. She was always seeking validation, always seeking affection and love, whether it was from her mum, her husband, the media, the public, the skating association, the other skaters, whoever it was. It's tragic that she didn't get it. - Margot Robbie

Credit: independent.co.uk
It dies because of the stupid and incredible circumstances that you have to see with your own eyes. Having seen the environment in which Tonya lived, feeling the suppressing atmosphere that constantly dwelt in her, after the story's end, you might think that sometimes this world is terribly incorrect and a little bit rotten.
We rarely see such characters in movies, so it's a real refresh to see something real on the screen, different. Tonya is by no means a hero. Rather an anti-hero. Cursing, rebellious, angry, manipulating, manipulated, harassed and incredibly valorous, strong.
While reading movie I, TONYA review, check QUERLO CHAT: Do you support women empowerment?
This is the person who has one single thing in life - skating. It is her path from poverty, the path to recognition, to a better life. All her life is a struggle.
And she struggles with her nails and teeth. With her mother, her husband, a skating judge and a community that is still trying to tell her that for some sort of white trash, even very talented, there's no room for this sport.
But Tonya says fuck'em and stubbornly strives for her dreams, because the figure is all she has. Till this only thing is taken away from her. When I was watching this, I wanted to say to her that she is better than all of them.
If some character is able to cause such thoughts and emotions, I do not want anything else from the movie. Of course, this kind of Tonya's charm is Margot Robbie's merit. She is also one of the producers of this film, so it is obvious that she did not lack the faith in this project and the desire to tell this story. And she really became a great Tonya. She not only curses very nicely but can be both vulgar and very sensitive, shocking. In other words, the transformation is quite successful.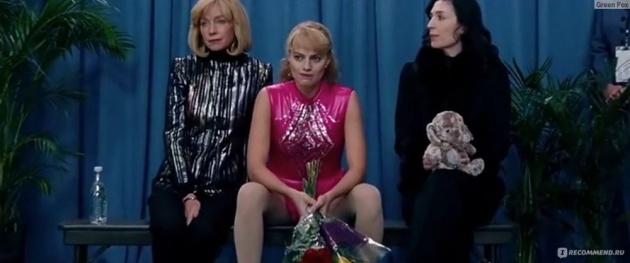 The movie I, TONYA review - Photo credit: irecommend.ru
On The Final Note
I, TONYA is a comic and tragic story of one of America's most promising figure skater, based on real and hard-to-understand events. The film delights both eyes and ears by its well-presented atmospheres of the shown period, wonderful camera work, a distinctive soundtrack, and just the flawless performances worthy Oscars - actors Margot Robbie and Allison Janney.

Scene by scene, it made me laugh, cringe, get angry, upset, confused, enlightened, entertained, almost tearful and awed. - Colin Covert, Minneapolis Star Tribune

Credit: rottentomatoes.com
I, TONYA is not proof of Tonya Harding's alibi or innocence. The film does not try to show that perhaps the athlete was not guilty of anything. This is not a film about the mischievous traumatizing of another athlete. It's a movie that seeks to show the life of a young woman as it really was. With downs and ups. With personal tragedies and accompanying adventures.
I, TONYA is trying to reveal who was and who still is Tonya to the viewer. This is a movie to be seen by any fan of figure skating, anyone who has been interested in all this story, and anyone who cannot live without a good movie.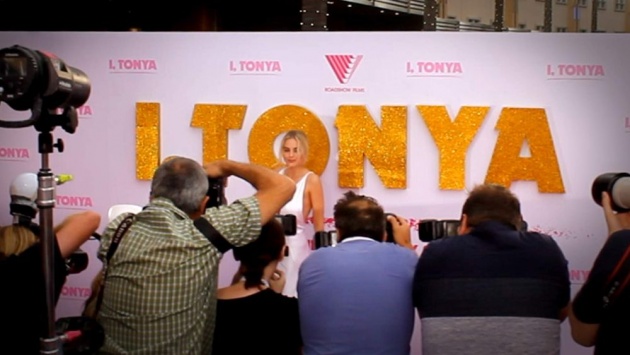 At the event for the sports drama I, TONYA - Photo credit: imdb.com
Summing up what Craig Gillespie has created for us, I want to say that this is one of the more interesting and incredibly engaging films of 2017, which spreads its radiant energy in a good sense of the word.
It's important to believe and have a dream and hard work for it, as the main heroine of the movie did.
I, TONYA is a very rich movie. The story, telling about a tragic life, will faster make you laugh than cry. However, I would not be surprised if you drop tears at the end, because there are so many emotions and weight that you can chop in the slices. Do not miss this movie even if you do not like skating. Watch this movie if you like life and sometimes you think about how painful, tragic, and funny it can be at the same time.
It's fresh, new, fun, sensitive. It's the practically complete package. So hurry to watch it!
My rating: 9.0/10
Rotten Tomatoes: 89 ( of 100)
Critics average: 88/100
IMDb: 7.5/10
HAVE FUN WATCHING!
**************************************************************************************************
Thank you for stopping by and reading my blog.
2018, All Rights Reserved.
You are very welcome to join Bitlanders and share your valuable knowledge and opinion.
**************************************************************************************************