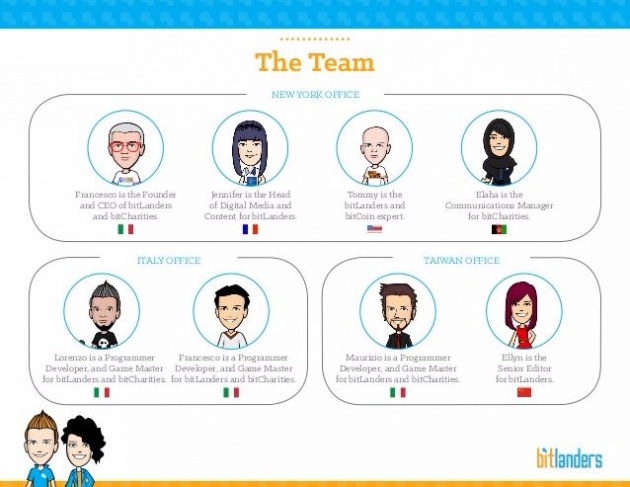 Image Source Google.com
Hi Friends!
I am a student of 1st year (Pre Medical), now a days I am free from my exams and soon will start my summer camp but till then I want to enjoy my journey here on bitLanders.com
In the start when I joined this plat form I was not much familiar with the site, so I decided to explore the terms & condition of the said site. I read many new things about the site.
When I login here I saw the global chat option where I talk with some old users like Asad-munib, CatherineTanh and some more, who guide me and tell me especially about Gems.
Asad-munib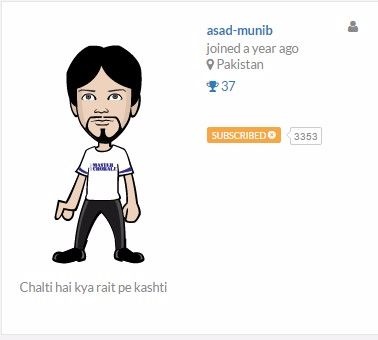 Image Source Screenshot
Adgoggleko guide me very well about blogging, thanks to her. She told me clearly about how I can get more stars on my blogs. The bitLanders is a very nice platform where we can polish our blogging abilities with some free earnings & fun. This is a social game where we can earn on our own behalf.
We can earn here by submitting our quality contents like blogging, photography and movie making. I have experienced only blogging here. I posted two blogs but unfortunately I got only 3 stars on my both blogs..
Watch the tutorial for understand how it works?
Video Source Youtube.com
and watch the video below, to find out how to earn money with bitlanders.com
video source is Youtube.com
Here are the links of my previous blogs (in case if you have still not read them)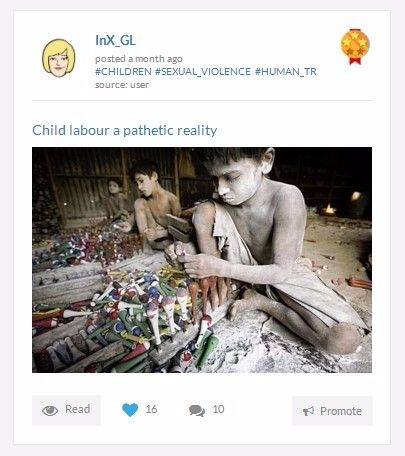 Image Source Screenshot
The blog is about the scariest problem Child Labour in all over the world. In this blog I have highlighted some pathetic realities about child Labour. For Complete reading please Click Here.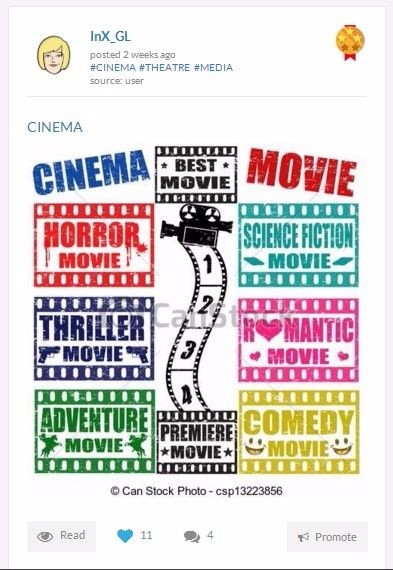 Image Source Screenshot
The blog is about the history of cinema and the evaluation of the Cinema, some specific figures about the cinema progresses and the abuses and the benefits of the Cinema. For Complete reading please Click Here
I hope you will enjoy and get something new by reading my previous blogs.
This time I am writing about my experience with the site. I have already told you that now I am free after my 1st year exams. So I want to kill my time in a profitable and interesting way. I got information about the bitLanders from my friend, she told me that there is a site on the internet which pays us by our socialization, My reaction was WOOW!!! And I decided to know completely about bitLanders. I saw many tutorials there on Youtube.com about bitLanders and search the Hash Tag #bitlanderstips on bitLanders.com
I want to share with all of you the experience which I got from these efforts.
Every business needs a team to grow & lead. And bitLanders has its team.
I have no clear idea about the bitLanders team but I share with you what I got from youtube.com or bitLanders.com
Their position may be different from what I have written.
Let me get you some introduction to these members.
✹ Francesco Rulli: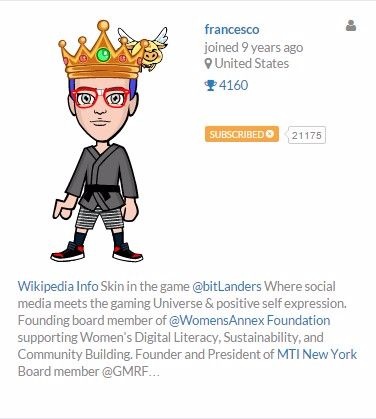 Image Source Screenshot
He is the owner of the site; he has the Italian nationality and a black belt judo instructor.
As per Mr. Wikipedia



Francesco Rulli is an Italian businessman, philanthropist and black belt Judo instructor at the New York Athletic Club. He founded MTI USA Inc. in 1995 and served as the President. In 2006, he founded and served as the president of Film Annex, an online independent film distribution platform and web television network. He launched the Bitcoin platform bitLanders in 2014 and serves as the President. Rulli also co-founded Mrs. Mudd, a fashion and design consulting firm with American actor, producer and director John Malkovich. Rulli was a featured actor in Malkovich's documentary Flipping Uncle Kimono.



✹ Micky (micky-the-slanted-salerno)
Image Source Screenshot
He is a chat moderator of the bitLanders community; he helps us to get out through various problems we countered there on bitLanders.com
He is like a messenger between bitLanders management and bitLanders users as he publishes new rules, double reward topics for blogging and new feature of the site in his blog posts. We all should follow him to see the new updates on our feed up page. To subscribe him please click here.
✹ LrY & kRs
LrY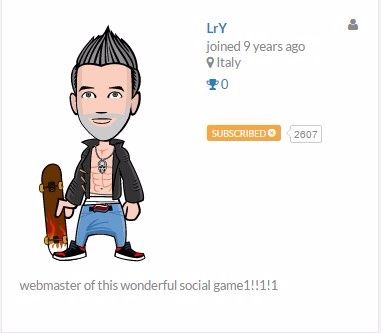 Image Source Screenshot
kRs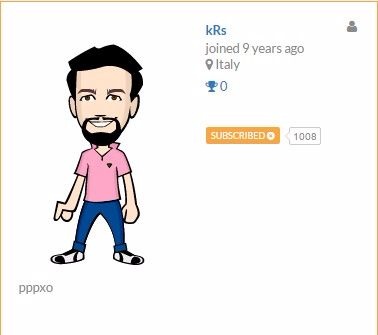 Image Source Screenshot
Both are programmer of the said site, they have designed the all scripts of the site which we are using here. All new changes come up by both of them.
✹ Hillary Summers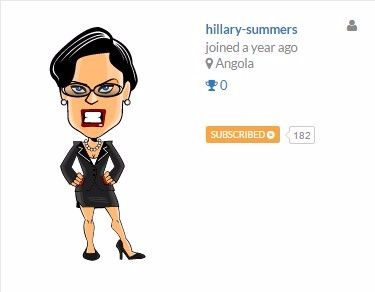 Image Source Screenshot
She is well known by every user of the site, mostly users call her the strict face lady, as if you got good review, her face will still show the strict reaction, hahahahaha.
She reviews our submitted work and after reviewing our work she rates it with stars from 1 upto 5.
✹ Jennifer Bourne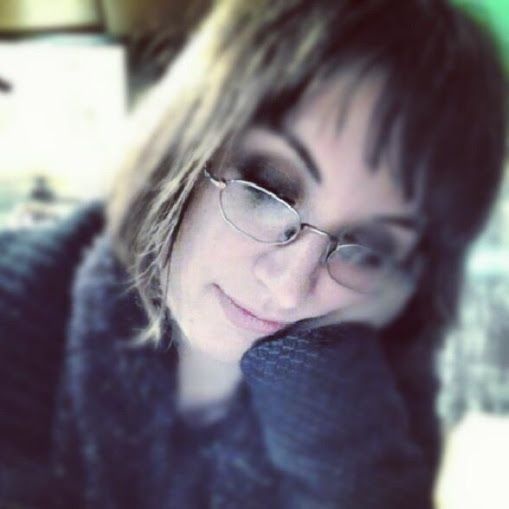 Image Source Google+
She is a managing the advertising panel of the said site if you have any query about the advertisement of the site, or you want to show your ads on bitLanders.com you just need to send an email on jb@bitlanders.com she will quickly response you.
So this is a team of bitLanders I know many users are much familiar with all of them but I have written about them to clear my concept so please if you found any mistake please let me know by your comments Thanks a lot for reading my blog.
My next blog too will be about to bitLanders.com community.