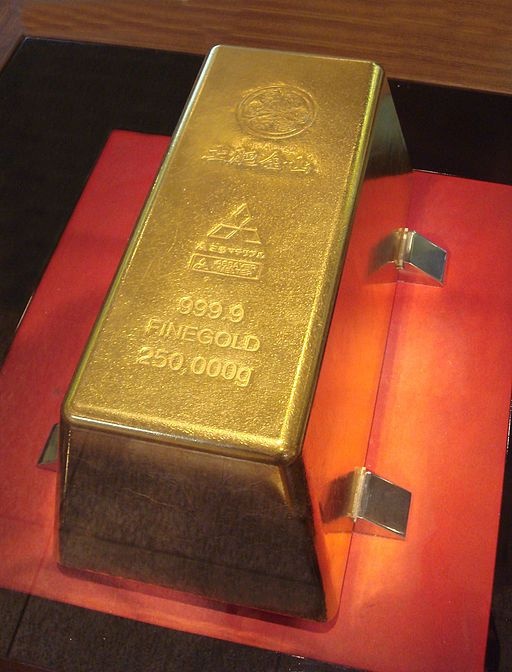 On November 26th 1983 six robbers broke into the Brink's-MAT (a joint venture with American security company Brink's) warehouse at London's Heathrow Airport.
This was Britain's biggest gold robbery. Although the robbers believed they were after £3 million in cash they actually discovered, and made off with, £26 million in gold, cash and diamonds.
Three and a half tonnes of gold was stolen. Much of it was never recovered, although it has probably been laundered back into the legitimate market. Four of the robbers were never convicted. There have also been five shootings connected to the robbery.
Image: By PHGCOM (Own work by uploader, Toi Mine) [CC BY-SA 3.0 (creativecommons.org/licenses/by-sa/3.0) or GFDL (www.gnu.org/copyleft/fdl.html)], via Wikimedia Commons