So yesterday was our company boss' birthday, it was his 41st birthday and he was generous enough to bring some good Belgian food to our office. And aside from that, he also brought us to this Belgian restaurant where we had our taste of Belgian food with some Belgian beers too!
Let me share first the desserts we first splurged our mouths in by the afternoon since our office timings between 1pm-9pm and it is flexible to 10pm though. As soon as he entered our office, everyone greeted Gert a happy birthday and he immediately offered the sweets he bake himself.
There was fresh Tiramisu which by the way is my favourite ice cream flavour. The fresh one is way better than the frozen icecream ofcourse. Then there's an apple cake which was also tasty plus the Belgian waffles.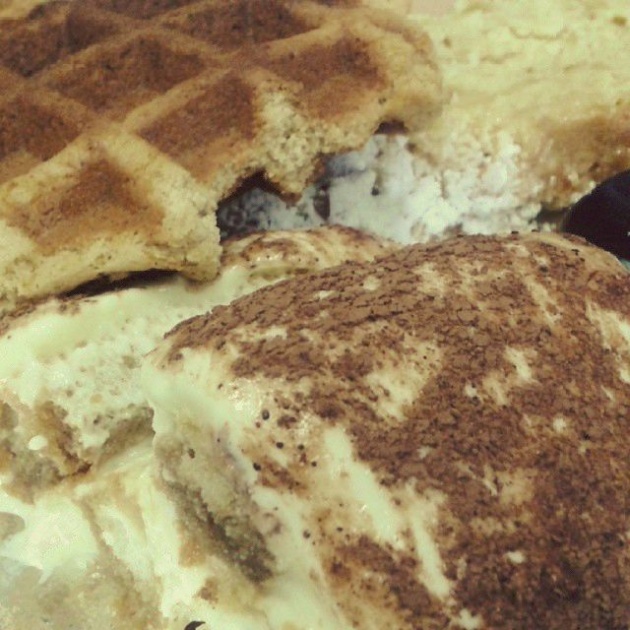 But before the evening came, he already advised us not to eat too much because he'll be bringing us to his favourite restaurant here in Cebu and that was owned by his Belgian friend too! The restaurant was called Brussel Cafe Bistro. Brussel is their capital city by the way and they offer good food though, since I don't eat meat, they prepared a special salad for me.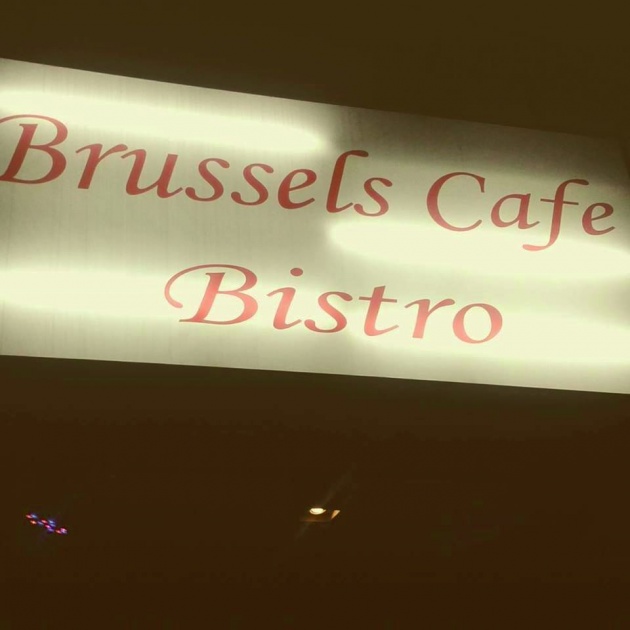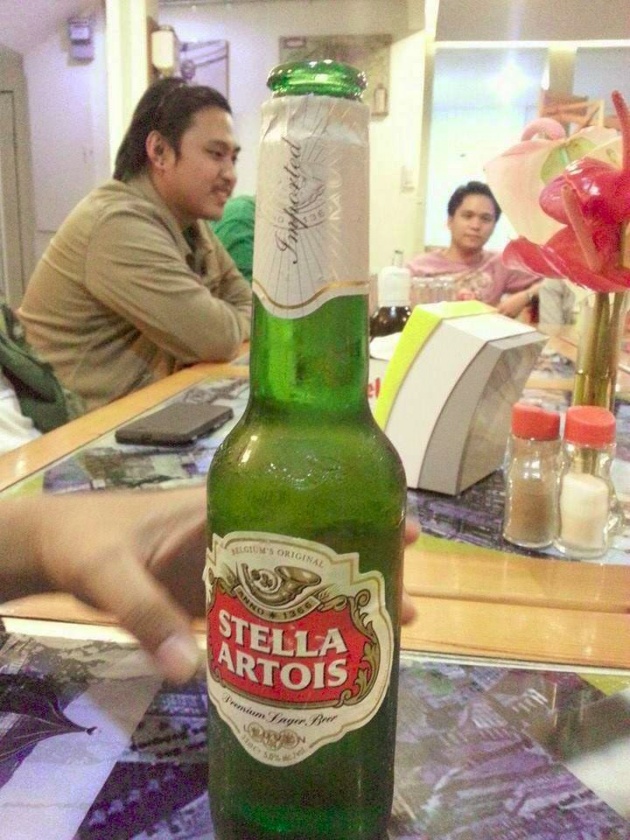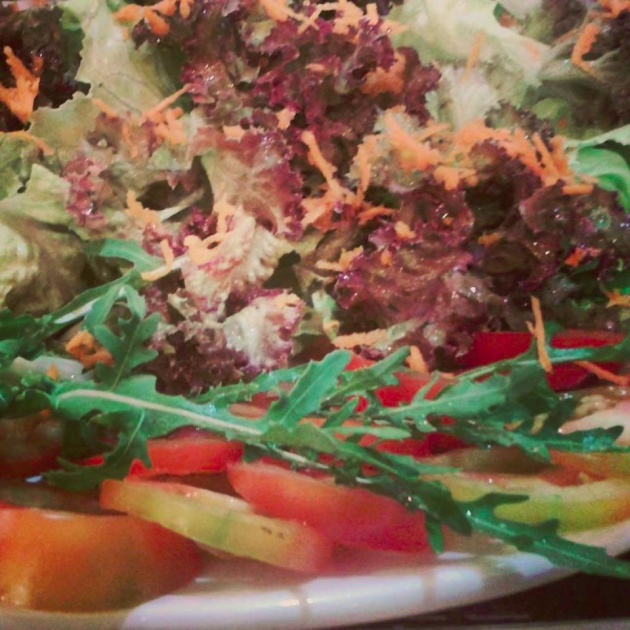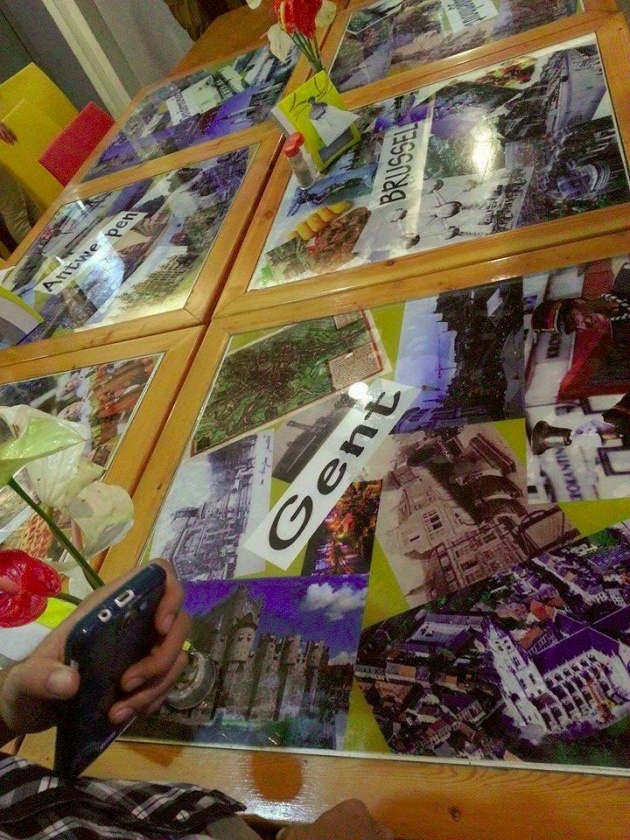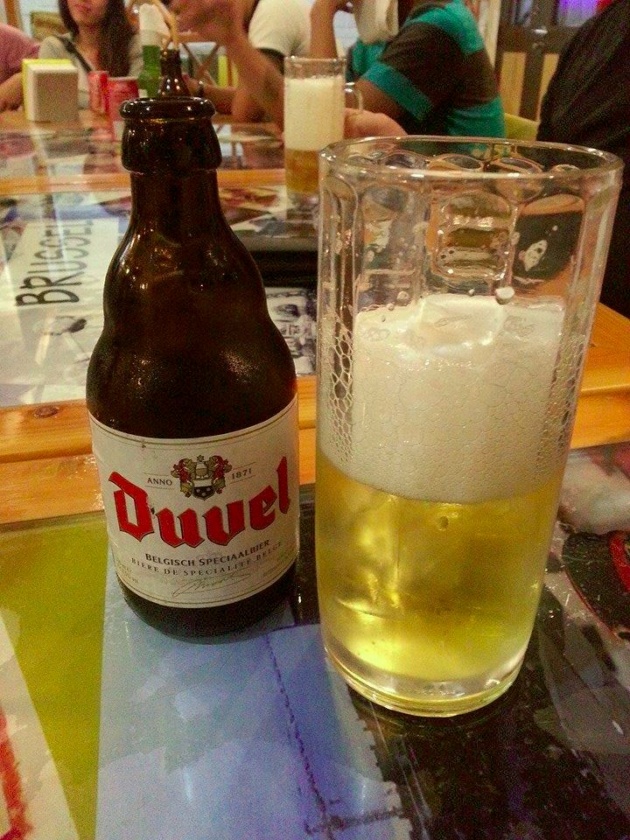 The Belgian dishes include fries with beefstew and vidée and Belgian beers, Stella Artois, Duvel and La Choufe. Team photos now: