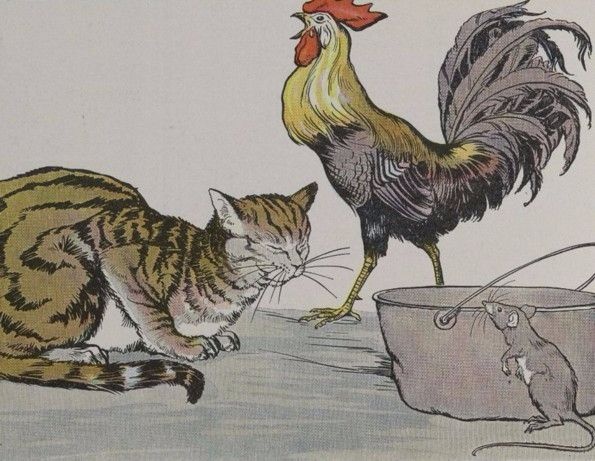 A very young mouse made his first trip out of the hole and into the world. He returned to tell his mother of the wonderful creatures he saw.
"Oh, Mother," said the mouse, "I saw some curious animals. There was one beautiful animal with fluffy fur and a long winding tail. She was so pretty with beautiful shiny eyes. She purred and called to me in such a nice voice and showed me her teeth when she smiled.
I saw another animal, a terrible looking monster. He had raw meat on his head and on his chin that wiggled and shook as he walked. He spread out his sides and cried with such a powerful and frightening wail, that I scurried away in fear, without even talking to the kind beautiful animal.
Mother Mouse smiled, "My dear, that horrible creature was a harmless bird, but that beautiful animal with the fluffy fur was a mouse-eating cat. You are lucky she did not have you for dinner."