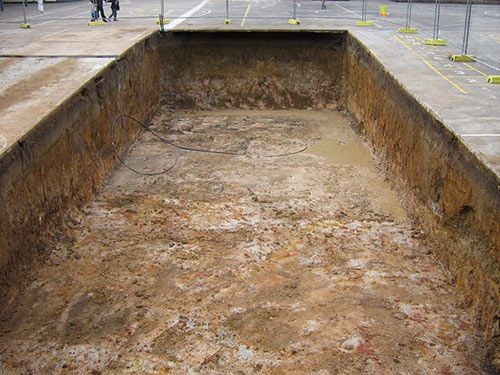 Excavations
The term excavations includes the digging of trenches, earthworks, tunnels and shafts.
Some Important Points in this line are:
All excavations should be subject to a safe work permit and strict compliance with Project EHS Standards. Before opening an excavation greater the four feet deep Confined Space Permit should be issued. It should be prohibited to entry any excavation that is not provided with sidewall protection either by shoring, benching or sloping.
All excavations should be provided with safe means of access and egress.
Employees who enter an excavation 1.2 meters, means 4 feet or more in depth will be protected by a system of shoring, sloping of the ground, benching or other alternate means, all of which are required to be listed on the Safe Work Permit. Protection for employees who work in excavations less than 1.2 meters or 4 feet is depth should be provided when examination by a Competent Person indicates hazardous ground movement may be expected.
Barriers should be set at least 1.5 meters back from the edge of the excavation and be a minimum of 1.1 meters in height.
Hard barriers should be set at least 1.5 meters back from the edge of the excavation and be a minimum of 1.1 meters in height.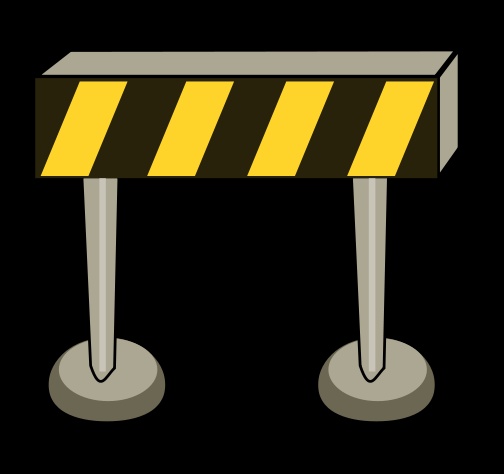 Barriers
Barricades are required around excavations, openings in floors, walls, or roofs, leading edges, or platforms of roofs and certain types of overhead work. Barricades are grouped into two categories:
Soft Barricade: "Warning" This offers no physical protection but alerts workers that a hazard is present. Barricade tape is used for this purpose and must never be used in lieu of leading edge fall protection.
Hard Barricade: "Protective" These types of barriers not only warn, but provide adequate physical protection from falling into an excavation, open hole, etc. Protective barricades shall be constructed of a minimum of 50 mm x 100 mm lumber, tube and coupling scaffold pipe railing, structural angle railing, wire rope or metal chain.
Barricades should be erected prior to any excavation and extended as the excavation progresses. Always leave an entrance or opening where practical. Any person who creates an opening or hole is responsible for placing a protective barricade around the area. Persons installing barricades around all hazards should engage fall prevention equipment that complies with the requirements of the project standards.