The word "Afghan" historically has been used to designate the members of an ethnic group also called the Pashtuns, but Afghanistan is multicultural and multiethnic. The state was formed by the political expansion of Pashtun tribes in the middle of the eighteenth century but was not unified until the end of the nineteenth century. Persian-speaking (Tajiks, Hazaras, and Aymaqs) and Turkic-speaking (Uzbeks and Turkmens) populations have been incorporated in the state. Since the Communist coup of 1978 and the ensuing civil war, those groups have sought for greater political recognition, but the existence of the state has not been seriously questioned. The experience of exile shared by millions of refugees may have given rise to a new national feeling.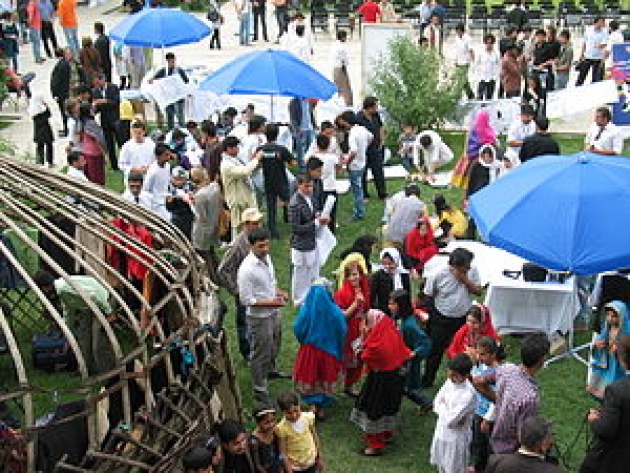 Afghanistan is a land-locked Asian country of 251,825 square miles (652,225 square kilometers) bordered by Pakistan, Iran, Turkmenistan, Uzbekistan, Tajikistan, and China. The topography is a mix of central highlands and peripheral foothills and plains. The country has an arid continental climate. Summers are dry and hot, while winters are cold with heavy snowfall in the highlands. Precipitation is low, although some areas in the east are affected by the monsoon. Most of the country is covered by steppes, with desert areas and some patches of cultivated land. Pastoral nomadism, subsistence mountain agriculture, and irrigation are practiced. At the end of the eighteenth century, Kabul became the capital. It is located in a wide basin on the road linking India with Central Asia.
There are no reliable census figures, but in 1997, the population was estimated to be 23,738,000. The great majority of people are rural (80 percent). The population of Kabul peaked at more than one million in the 1980s but dropped after the fall of the Communist regime in 1992. Mazar-e Sharif, Herat, and Kandahar (Qandahar) are the major cities, with populations of about 200,000 each. Important towns include Jalalabad, Kunduz, Baghlan, and Ghazni.