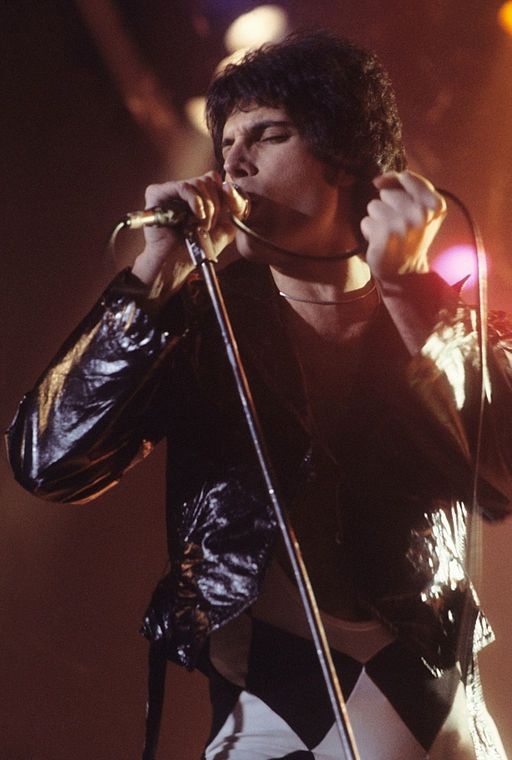 On November 24th 1991 singer-songwriter Freddie Mercury died of AIDS.
Mercury, born Farrokh Bulsara in Zanzibar, which is present day Tanzania, was best known as the lead vocalist for the British rock band Queen, although he also performed as a solo artists and guested on tracks for other artists.
Freddie Mercury was a very flamboyant performer and, despite early negative comments, is considered one of the greatest and most influential rock musicians of all time. Queen has spent more weeks in the album chart in the UK than any other act.
Image: By FreddieMercurySinging21978.jpg: Carl Lender derivative work: Lošmi (FreddieMercurySinging21978.jpg) [CC BY-SA 3.0 (creativecommons.org/licenses/by-sa/3.0) or GFDL (www.gnu.org/copyleft/fdl.html)], via Wikimedia Commons (commons.wikimedia.org/wiki/File:Freddie_Mercury_performing_in_New_Haven,_CT,_November_1977.jpg)