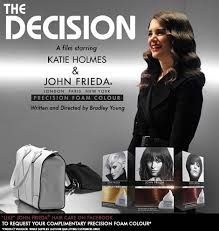 Thelma and Louise(1991) is considered as a milestone in the "female buddy" genre of films. By far it is observed that its one of the favorites of almost every movie buff who is a connoisseur of this particular genre. The movie is directed by Ridley Scott, and the screenplay is written by Callie Khouri, for which he got a an Academy Award for Best Original Screenplay. Apart from the critically acclaimed portrayal of the title characters by Geena Davis as Thelma Dickinson and Susan Sarandon as Louise Sawyer, the soundtrack of the movie is somewhat spectacular and immortal. Although all the 19 tracks were exceptionally well performed and received, 'Part of Me, Part of You' became kind of the theme song of the movie. But the final track in the movie, which was unaccredited, has a certain significance.
The final scene, which is conceived as an epic, depicts the final run for and triumph of, 'freedom' by the characters. The final words of Thelma saying,"yeah, hit it.." has its own magnitude. The film revolves around the road trip vacation of these two best friends in the 1966 Ford Thunderbird Convertible. As the story unfolds, first, the simple holiday road trip turns into a nightmare, then realization of the lives of the characters,revealation of their well-kept secrets and finally the reification of their ultimate reverie of freedom. The final track was an altered version of Hans Zimmer's 'Thunderbird'. It was written and performed by Hans Zimmer and featured Pete Haycock. It encapsulates the whole movie, the journey of two women, who stood by each other through thick and thin. The track not only justifies their friendship, but also gives the penultimate expression for breaking free. It is inspiring for every human being, who is chained in the shackles of life, that there is hope to break away. A single opportunity is enough.
So to end this splendid leitmotif, I'll quote Thelma, "Let's keep going'!", which is the soul of this beautiful final track, also known as 'the decision'. I hope that our future generations will thank their foremothers for giving them such an exquisite example to enkindle their passion of walking ahead no matter what lies in front.