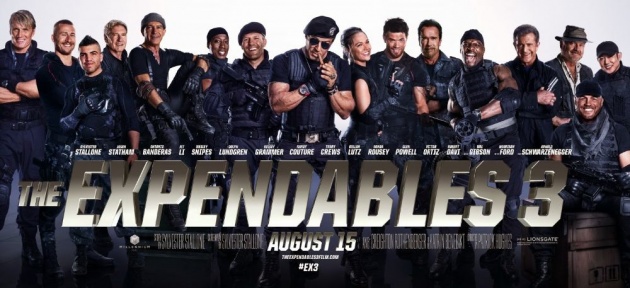 Check out this new TV Spot for The Expendables 3, denominated new recruits and put online earlier today by Lionsgate Films. Fans of MMA will find some new footage of the UFC champion Ronda Rousey kicking some butt.
In The Expendables 3, Barney and his team will have to face the ghost of Conrad Stonebanks (Mel Gibson) a co-founder of The Expendables who they thought was dead, but instead he became a dangerous arms trader and is determined to destroy the team.

Starring Sylvester Stallone, Jason Statham, Jet Li, Dolph Lundgren, Terry Crews, Randy Couture, Arnold Schwarzenegger, Wesley Snipes, Mel Gibson, Antonio Banderas, Harrison Ford, Kellan Lutz, Ronda Rousey, Victor Ortiz, Glen Powell and Kelsey Grammer; The Expendables 3 is now rated PG-13 and will hit theaters on August the 15th.
Follow Maumau Web TV on facebook and twitter!