Dear Reader,
If you are not logged in on Film Annex, you will see on the right side of the screen this box: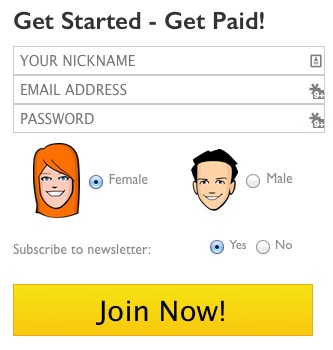 If you decide to register through the box above, if the box is located on the page of a blog or a video, the registration will be counted as an affiliate user to the user who created the content on that page. For example for this page: http://www.filmannex.com/movie/sorceress/39191, the user who will benefit from the new registrations made through the box on the page will be filmmaker Patrick Jenkins. Patrick will be paid 20% of the revenue generated by the users who registered from there. In essence, you get paid 100% of the BuzzScore revenue, and he gets paid 20% on top of what you receive.

This will reward organically the users with the best and most content, including a CLEAR CALL FOR ACTION to new users to register on the box to the right corner. Channels with hundreds or thousands of blogs and videos get most of the benefit.
Film Annex Affiliate Program awards 20% affiliate commission to the referral in addition to the new registered user revenues. Film Annex pays 100% to the new registered users and 20% to the user who hosted the registration. To find out more, please check your "Earn More" section from your "My Page".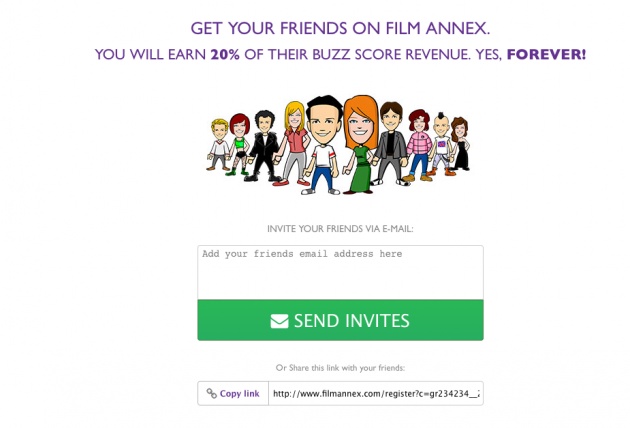 If you are not part of the Film Annex and Women's Annex family, please help me support Women's Annex Foundation and register at Women's Annex today by clicking here.